Having a good roof is important for many different reasons. For one, a good roof protects your family, and valuables from harsh weather conditions, and burglary. A good roof can also boost the value of your home and increase its energy efficiency. So, there are many reasons to use a certified roofing company.
Your roof plays a vital role in your family and property, which is why you must only trust professionals such as Roof Troop to install, repair, or replace it.
Contrary to popular belief, hiring a certified roofing company isn't a waste of money. In fact, paying for their services is actually a cost-effective investment with many benefits.
Hopefully, you don't roof damage, but if you do, it's wise to learn as much as possible. To assist you in this effort, below are five reasons why you must hire a certified roofing company.
5 Reasons to Hire a Certified Roofing Company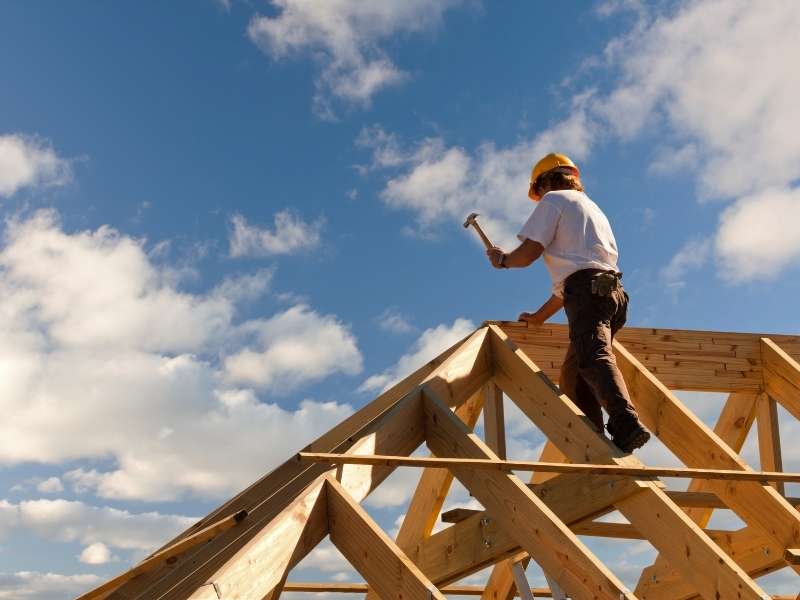 ① Prioritizes Safety
It's a risk to climb up on your roof to perform heavy roofing work. Your roof is high above the ground and falling results in injuries and emergencies. This is especially true if your home is at least two stories high.
Checking a certified roofing company's website and hiring them as soon as possible ensures your safety. Of course, the contractors who work on your roof have the right equipment! That makes the job easier and faster without compromising the worker's safety.
Other than that, certified roofing companies have the proper apparel and gear for the task. That might include soft-soled shoes, safety uniforms, and safe scaffolding, roofing jacks, and a full-body harness to ensure that they get the job done safely and with ease.
② Understands Permits
This might come as a surprise for most homeowners but repairing or replacing the roof requires you to file for a building permit. These permits are important to ensure that the work about to be done complies with the local ordinance and the national building code.
Not every homeowner has the time and energy to know what these permits are and how to file for any of them. This is one way in which using a certified roofing company comes in handy.
When you hire these companies, you won't have to worry about processing papers or paying penalties due to an illegal roof construction or repair. This is because they comply with all of the legal requirements for you.
③ Saves Time
There's no doubt that repairing or replacing your roof requires a lot of time. Aside from actually addressing the problems of your roof, you'll likely have to visit several stores to look for the necessary tools and materials for the job. This is a big hassle for most homeowners.
Therefore, another reason to use a certified roofing company is that they save you a lot of time. Once you notice that your roof is leaking, starting to sag, or have missing shingles, simply call them.
With their experience in repairing and replacing different kinds of roofs, you get a guarantee that they get the job done fast without compromising the quality of their work.
④ Ensures Excellent Work
One of the biggest mistakes homeowners make when it comes to home maintenance is to repair or even replace their roof on their own, especially if they don't have the skills or knowledge.
Using DIY solutions might be inexpensive but this doesn't guarantee the best results. Attempting to repair your roof on your own when you don't have the experience and tools only leads to bigger issues.
If you don't want to take any chances, use a certified roofing company instead. These companies employ professionals who have the necessary training, experience, and skills to handle any roof-related problem. This means that hiring them will ensure excellent work the first time.
⑤ Uses High-Quality Materials
Homeowners use their roofs for decades, which is why you must never skimp on the materials.
Of course, there are many local hardware stores that sell different kinds of roofing materials. However, not everyone has the knowledge to determine which are durable and withstand harsh weather.
Using a certified roofing company is a smart investment because their experience in the industry makes it very easy for them to determine which roofing materials are of high-quality.
They also make sure that your roof repair includes high-quality materials. This ensures that you enjoy the outcome of the project for the longest time possible.
Moreover, certified roofing companies also source high-quality roofing materials at wholesale costs, allowing you to save money.
In Closing
You will find countless roofing companies in different parts of the world. But when choosing, make sure that the company is licensed and has a good track record in the industry.
Hiring a roofing company with the necessary experience will give you peace of mind knowing that your roof is fixed or replaced by the best and trusted service provider.
Do you have any questions or suggestions? Please leave them in the comments below. Also below, you will find links to more great articles about ALL things DESIGN for your home or business.
Images Courtesy of Canva.
Other Posts You Might Enjoy:
What Is the Best Roofing Material for Homes? 4 Common Options
How Much Value Does a New Roof Add? A Look at Appraisals and Roofing
7 Qualities of Great Commercial Roofing Companies
Share This Story, Choose Your Platform!