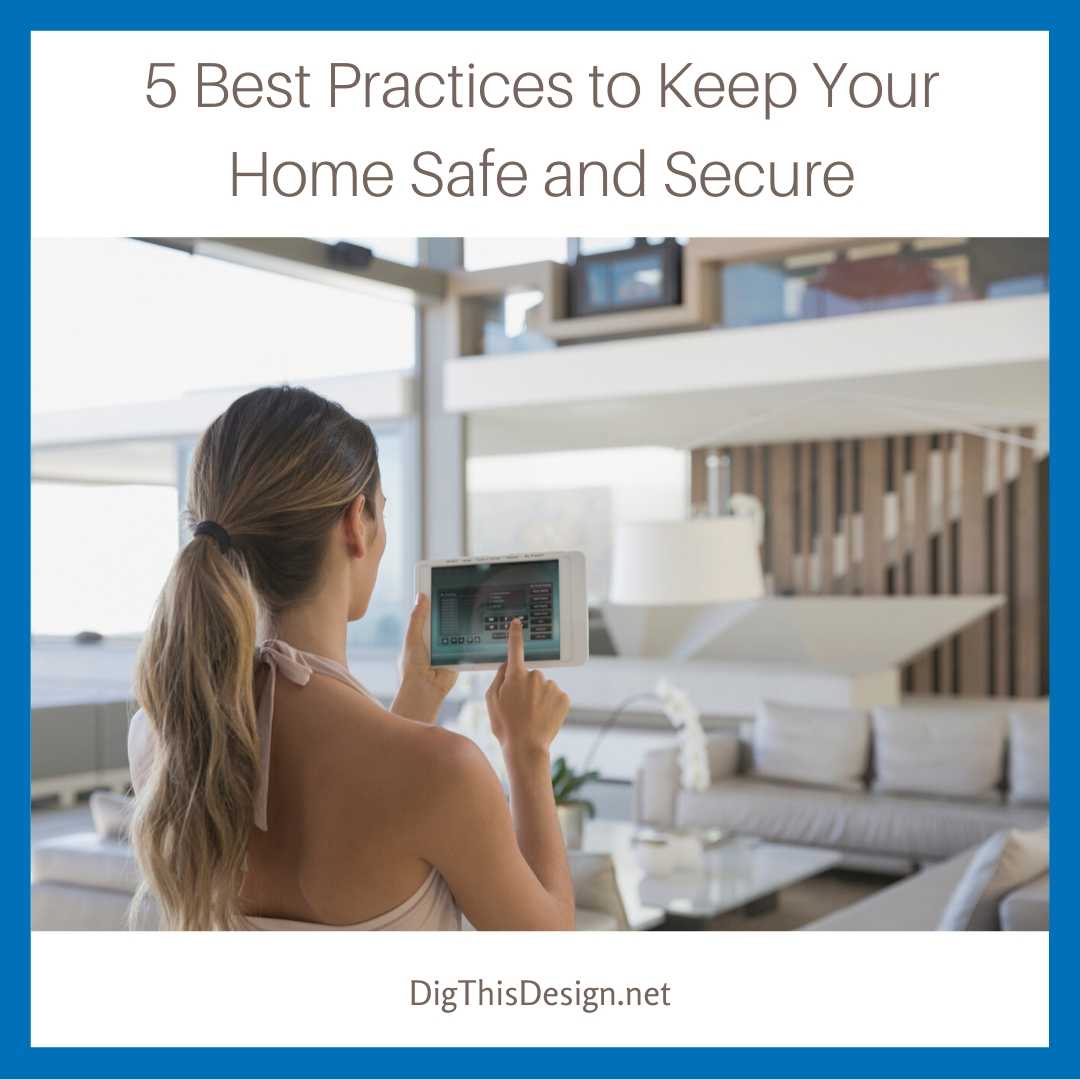 When it comes to keeping your home safe and secure, you probably already know to lock the front door. But, we all know that's not all there is to keep your property safe. For your convenience, here is a list of ways to keep your home safe and secure without incurring huge expenses. That's because there are quick, easy, and affordable ways to keep your home secure too!
Ways to Keep Your Home Safe and Secure
Install a Modern Home Security System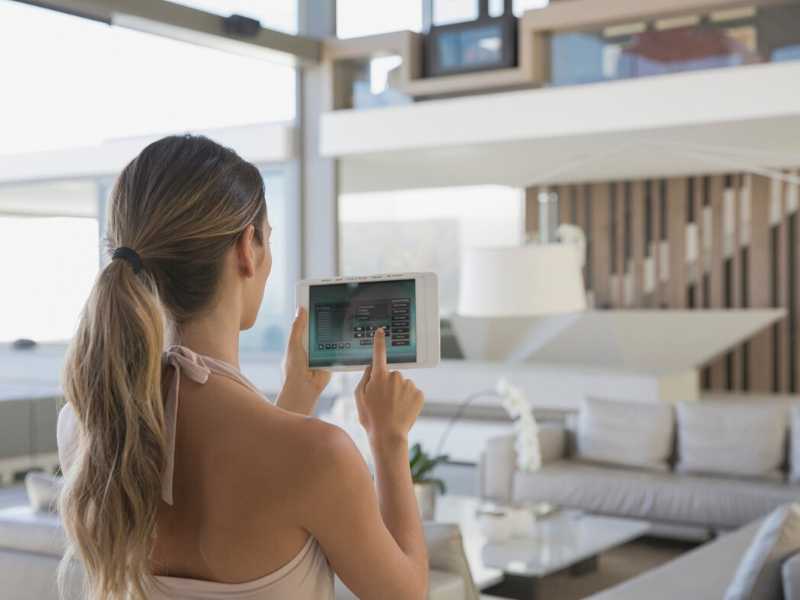 One of the very best things you can do to keep your home safe is to install a modern home security system. Systems are easier to install than ever before. Instead of relying on pesky wires and professional installations, you can find a WiFi home security system that can be installed anywhere in your home. That enables you to move cameras and sensors around inside your house whenever you feel like it.
Don't forget about the doorbell camera! This piece of modern security equipment enables you to see exactly when you get a package, who's knocking at your door, even when you aren't at home, and it can help you keep track of the kids when they get home after school!
Lock More Than the Front and Back Door
Most of us remember to keep the sliding back door and the front door locked, but there are other areas of your home that deserve your attention. All the windows in your home should be secured. That includes making sure they are installed properly, in addition to keeping the latches locked when they aren't in use. Remember to keep ground-level windows locked, and always to lock your upstairs windows as well.
Don't forget about the garage door! The automatic door may be secure, but many families don't bother to lock the door from the garage to the house. Make sure this door is locked so tech-savvy thieves who can break into your garage don't have access to the rest of your house.
Smart Light Bulbs and Outlets
The second piece of technological advice includes utilizing smart light bulbs and outlets. They make your life more convenient, they save you money, and they make your home look less appealing to burglars. Smart light bulbs and lamps that are plugged into a smart outlet enable you to control the lights in your home without getting off the couch.
They can cut power to appliances when not in use, saving you money on your utility bills, and they can be operated remotely by using an app. Turn the lights on and off by setting a timer for when you aren't at home. This helps you trick thieves into thinking someone is there.
Hide Valuables out of Sight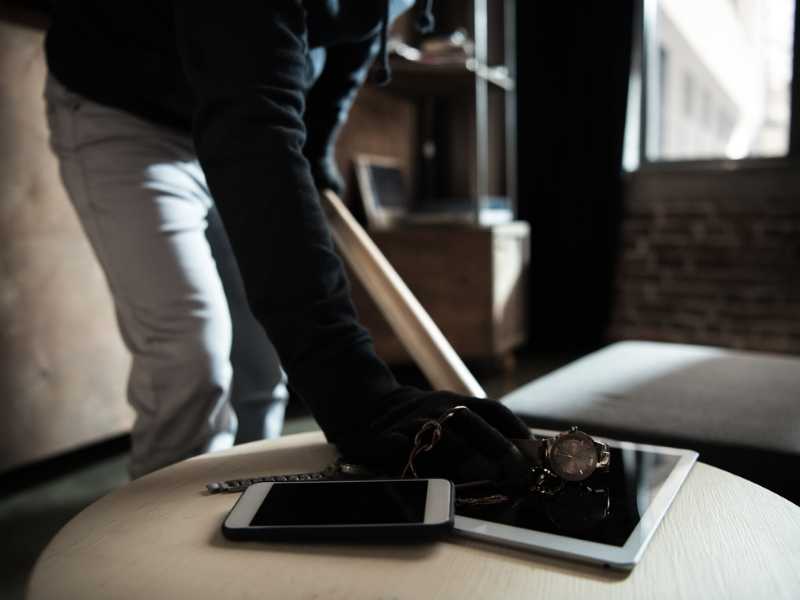 Another simple tip that people often overlook is keeping important valuables out of sight. That includes hiding money and valuables, like jewellery, in creative places like:
An unassuming box in the garage
A bank disguised as a mayonnaise jar
A secret panel in the floor
Vents and wall outlets
A hollowed-out book on the bookcase
Out of reach in a child's room
It also includes making sure you aren't accidentally flaunting the high-value items inside your home from the curb. Keep large TVs and expensive artwork away from the windows so passersby aren't tempted to come by tomorrow when you're at work.
Less Is More on Social Media!
Social media is a great way to connect with friends and family, but there are many more people who are keeping an eye on your activities. Not only are companies using your information to advertise to you more effectively, but potential thieves may be keeping tabs on your comings and goings too.
Never post updates or images while on vacation. Instead, wait to share your vacation with friends and family after you return home. You should also avoid posting when you're at work and when you're at home. That way, would-be burglars aren't able to learn your daily schedule and drop by when they know you aren't around.
Whether you've got the money to spend on a home security system or you simply need to do a better job of locking the door between your garage and your house, there's something for everyone on this list that will keep your home safer and more secure.
All Images Courtesy of Canva.
Other Posts You Might Enjoy:
Apartment Security; 5 Tips to Feel Safe and Protected
4 Tips to Secure Your Property Without Sacrificing Your Style
5 Tips to Select the Right Door Handles and Locks
5 Reasons to Hire a Certified Locksmith
https://digthisdesign.net/wp-content/uploads/2019/05/Keep-Your-Home-Safe-and-Secure.jpg
1080
1080
Susan Daniels
http://development.digthisdesign.net/wp-content/uploads/2016/11/OLD_DigThisDesign_logo.jpg
Susan Daniels
2019-05-01 12:42:18
2020-01-23 18:12:09
5 Best Practices to Keep Your Home Safe and Secure