When is the last time the air conditioner was operational in your home? It might be time for servicing because Winter is almost over and Spring is near. Although the idea of Spring brings up visions of flowers in full bloom and walks on cloudy days, it also brings other news. Whether this news is good or bad depends entirely on how you view it. The point is after Spring comes Summer.
For us lovers of Winter, it means another quarter of the year full of blazing hot sun and humid air. In other words, it means terrible news. I know many of you beg to differ (like this article here) but hey, we're all entitled to our own preferences and opinions. For people who dislike hot weather, summer spells torture.
Make Summer Bearable • Schedule Your Air Conditioner Servicing Soon
Sure, the season could mean fun days at the beach, tanning sessions, and a chance to show off that summer body. Summer can mean all sorts of wonderful things but if you really sum things up, summer is three whole months of living in the desert heat with a few trips to the oasis.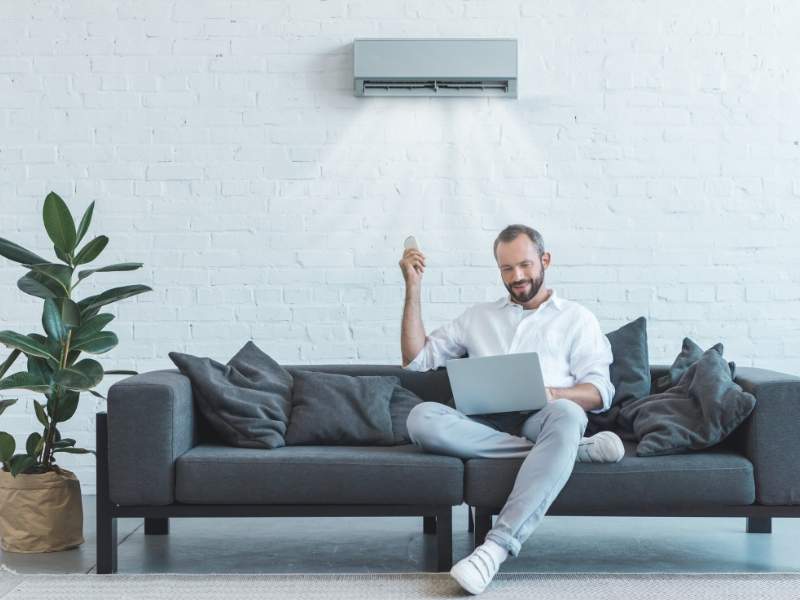 So when people ask me why I'm not a summer-type of person, my answer is pretty simple. That is, I'd rather sit out for an entire winter curled up at home enjoying my Netflix than enjoy three beach holidays then, feel very uncomfortable the rest of the summer. It's just not my thing.
Soothing Sounds of Summer
One thing that makes summer a little more bearable is knowing that you can turn on the air conditioner. You can set it at a comfortable temperature to keep your room cozy and liveable. I sometimes get my best snoozes during summertime. The feeling of wrapping your body with a blanket while curling up in bed and listening to the buzzing sound of the air conditioner sending you gently off to sleep is definitely one of the best feelings in the world! However, you can only enjoy these simple joys of summer under two conditions:
You have an air conditioner.
It's in good working condition.
That's right! You can't do anything without an air conditioner in good repair. Otherwise, your Summer will be torture! If you don't yet own one, then I recommend that you start shopping. If you already have one but it needs repairs, then get the servicing scheduled soon.
Air Conditioner Services • 3 Tips
Feeling hot and sticky this summer isn't something to look forward to, is it? Our advice? See a professional – but not just any professional. You've got to get the best help from the best people. You know you've hit the jackpot if your air conditioner repair services company has all of the following qualities.
• Quality Services For Less
Take an active approach and research to find the best air conditioner service in your area to ensure you get quality repairs. Only paying for the least expensive repairs will defeat the purpose and end up costing you more. Instead, read reviews and ask neighbors for recommendations. Even if it means paying a little more, you will save in the long run.
• Great Communication
The best repair companies, especially the ones covering air conditioning in Corpus Christi, are those that keep their communication lines open for clients 24/7. Got a question? We'll get right back to you! Need assistance? Happy to be of service all the time! Need a quote for a new repair job? Sure thing! Great communication always leads to great relationships. Moreover, it's good to build a relationship with a repair company you can trust.
• Honest Marketing
What you see is what you get – that's how things should be done. No false promises; just good repairs. So, continue your efforts to find a company that's honest and reputable. When you find one, share the information with your neighbors, then, enjoy your wonderful, cool air conditioner all summer long.
Other Posts You Might Enjoy:
5 Important Reasons for Clean Air Ducts
3 Professional Carpet Cleaning Myths Dispelled
The Care and Cleaning of Carpeting in London
Share This Story, Choose Your Platform!