Pipe issues in your plumbing system may arise as time passes by, warranting repair or replacing an entire pipe. Needless to say, the process is messy if you need demolition and evacuation of the old pipes. But CIPP lining is a more effective method of rehabilitating your old pipes without taking the old ones.
If this is something you need to know for your home or business, we invite you to continue reading to learn more.
What Is CIPP Lining?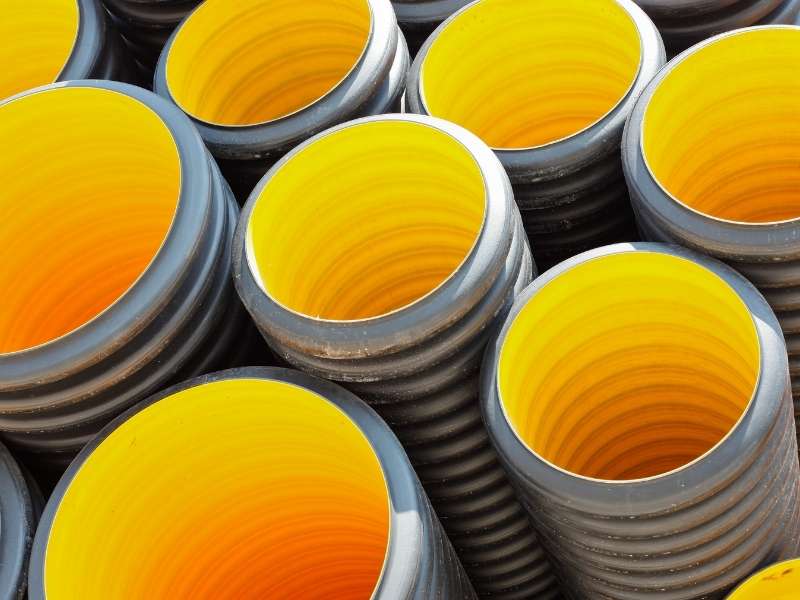 Cured-in-Place-Pipe (CIPP) lining refers to the method of rehabilitating pies in a trench-less process, aimed to repair and restore existing pipes by using liquid resin and a textile liner tube. As its name implies, the cure for the problem lies in fixing the existing system rather than having a total overhaul of replacing the pipes.
The general result of CIPP lateral rehabilitation is that the process makes pipes more resilient and long-lasting like brand new pipes. To understand it better, here are some good-to-know facts:
Pipe coating and epoxy are two of the main components for CIPP pipelining. The coating protects the pipe from rust and reduce the amount of surface area exposed to moisture and water.
The epoxy protects the pipe from rusting. Both components have a role in making this type of pipe lining less messy than replacement pipes.
The pipe insulation included in the CIPP method is a mixture of polyethylene and plastic, which makes it waterproof and keeps water from entering the pipe. The insulation helps to keep the pipe from rusting as well.
The coating used is a thin film that protects the pipe from rusting, and it has a protective layer on top that protects the pipe from surface damage. The coating is also highly resistant to mildew and other types of corrosion.
Benefits of CIPP Lining
It's important to remember that the CIPP lining method may not be very easy to work with, and you should only hire professionals for this type of work. Since the pipe wall permanently cements to the floor of the pipe fitting, it's also not an ideal choice for DIY. Unfortunately, it's highly challenging to drill and tap into the wall.
Therefore, when you find a professional company to do this job for you, the following are the three main benefits you may expect when doing it the proper way.
① Prevent Or Treat Pipe Leakage
Pipe leakage can be a severe problem as it can lead to major flooding in a building. The water damage can cost a lot of money and lead to huge repairs. It's often due to the pipe material breaking down and leaking. It's important to make sure that any pipeline you use consists of good material.
Here are some ways CIPP lining can prevent or treat pipe leakage:
With CIPP lining, a protective layer is installed along pipes to protect against pipe shock and prevent pipe leakage.
CIPP lining is extremely resistant to leakage and can even repel water from passing through it.
If the lining does wear out, then the material used in the lining is not affected by the moisture and will last much longer. The material can also be reused.
There's no possibility of the pipe material cracking, which could cause pipe leaks and clogging, so there's no need for maintenance.
② No Major Excavation Required
CIPP lining is a trenchless type of plumbing technology that doesn't require major excavation work. Pipes can be rehabilitated instead of dug up to resolve leaks or structurally challenged pipes.
Here are ideas on how CIPP lining works:
The liner will often be installed through a kind of access area that's already in place, like a maintenance or utility hole (known before as manhole).
The liner will then be installed on site via the wet-out process. For sewers, the restoration of the lateral connection will be done with a remote-controlled technological device without excavation. The device drills a hole in the liner until it reaches the lateral connection point of the pipe.
CIPP professionals can also perform reinstatements of laterals manually if damages are significantly wider than 24 inches.
CIPP lining doesn't involve joints, and the interior is smooth. It can repair pipes with bends.
③ Saves Time And Effort
Homeowners and other property owners don't need to spend so much time on pipe repairs and replacement, which is time-consuming and may stop business operations. Whether the repairs concern pipes for gas, sewer, water, or other chemicals, CIPP lining could address this problem.
Typical repair disturbances might cost you more money if you have the repair done in your place of business. Professional construction consultants will advise pursuing the CIPP lining method for this purpose.
Conclusion
Plumbing is a necessary part of maintaining the pipes in your home or property. If you don't want to replace the piping every few years, you might need to invest in CIPP lining to keep them in good condition. But it's far easier and less costly to hire professionals to install your plumbing than it is to replace the entire system every few years. Thus, you could give CIPP lining a try.
Images Courtesy of Canva.
Other Posts You Might Enjoy:
5 Telltale Signs You Have a Water Leak in Your House
A Guide to Protecting Your Home from Water Damage
5 Tips for Proper Sump Pump Maintenance
Share This Story, Choose Your Platform!