Natural stone, such as marble, limestone, granite and so on, have been used in interior design for centuries, and it certainly isn't hard to see why! Natural stone, when it's installed and designed well, can add a potent sense of beauty to almost any space in the home. Aside from the look of the stone itself, there are a few more practical considerations you need to take into account.
Beautiful Ways to Use Natural Stone in Your Home Decor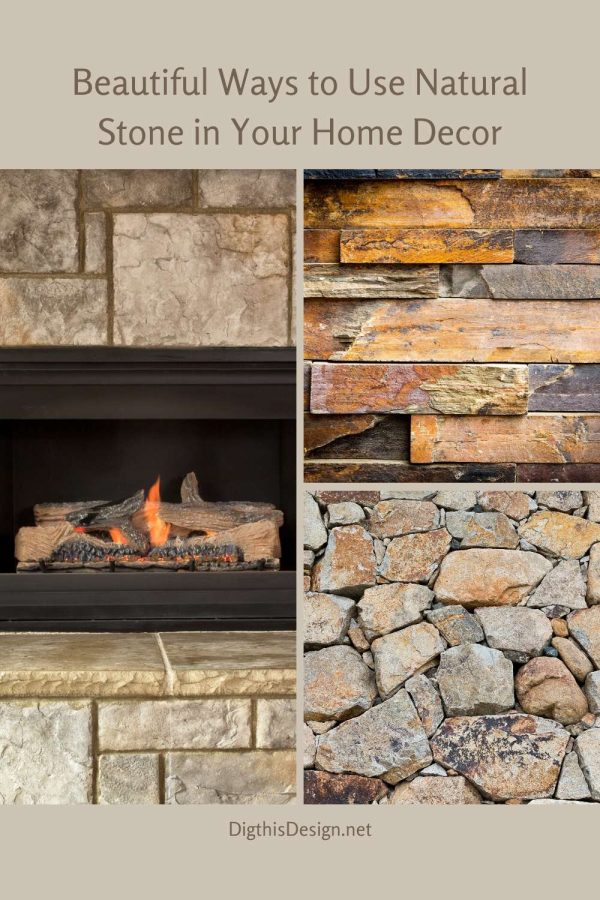 Technical Characteristics
I thought I'd kick this post off with the most important consideration when choosing natural stone; the technical characteristics. I know you probably wouldn't expect things like granite slabs to have anything "technical" about them. However, there are certain practical features you'll need to think about in order to find a stone that's fit for purpose. For example, if you wanted to use stone tiles in your bathroom, you'll need to think about their suitability for an area that's going to be wet fairly often. Coarse, roughly textured types of stone, as well as glossy smooth ones, are both unsuitable for this application. Similarly, if you're looking for natural stone to use in your garden, you need to ensure that it has good frost resistance. If you've fallen in love with a particular kind of stone for its aesthetic appeal, I'm afraid you may need to reconsider.
Cleaning and Maintenance
Another important characteristic to think about, which a lot of people unfortunately manage to neglect, is how easy your choice of stone will be to clean and take care of. Natural stone will last a long time, but only if it's given enough care and attention. Whenever you think you've found a good candidate, be sure to contact the vendor, talk to them about what you want to use the stone for, and whether or not it needs to be sealed for that purpose. Good sellers will be used to getting these kinds of questions, and will usually be able to recommend the best product for the job. Just beware of referral deals! You should also do a little research into how you're meant to clean different kinds of stone. Many cleaning products can't be used on certain types of stone, as they can degrade the sealer, or mar the color if the stone is particularly sensitive to acid or alkali.
The Cost of Installation
When you're looking at natural stone for use in your home, it's important not just to budget for the stone slabs, but also the installation work that's required for it. This can save you from a situation where you have all the stone you need, but nowhere to put it! Take your time browsing contractors, and make sure you get the right person for the job. You'll need to find a contractor with several years of experience in installing natural stone, ideally in the kind of jobs you need it for. It's also important to ask your vendor about the kind of substrate you should be using, and pass this information onto the installer.
Share This Story, Choose Your Platform!