What woman doesn't fancy the idea of her own vanity space to doll up for work or special occasions? This is the equivalent of a garage for the gentlemen. Us ladies, love to dress up, and while we love to keep our looks modern, we also like to keep our designs modern.
Here are some inspirations for modern wooden vanities, glass vanities, and some vanities for the future.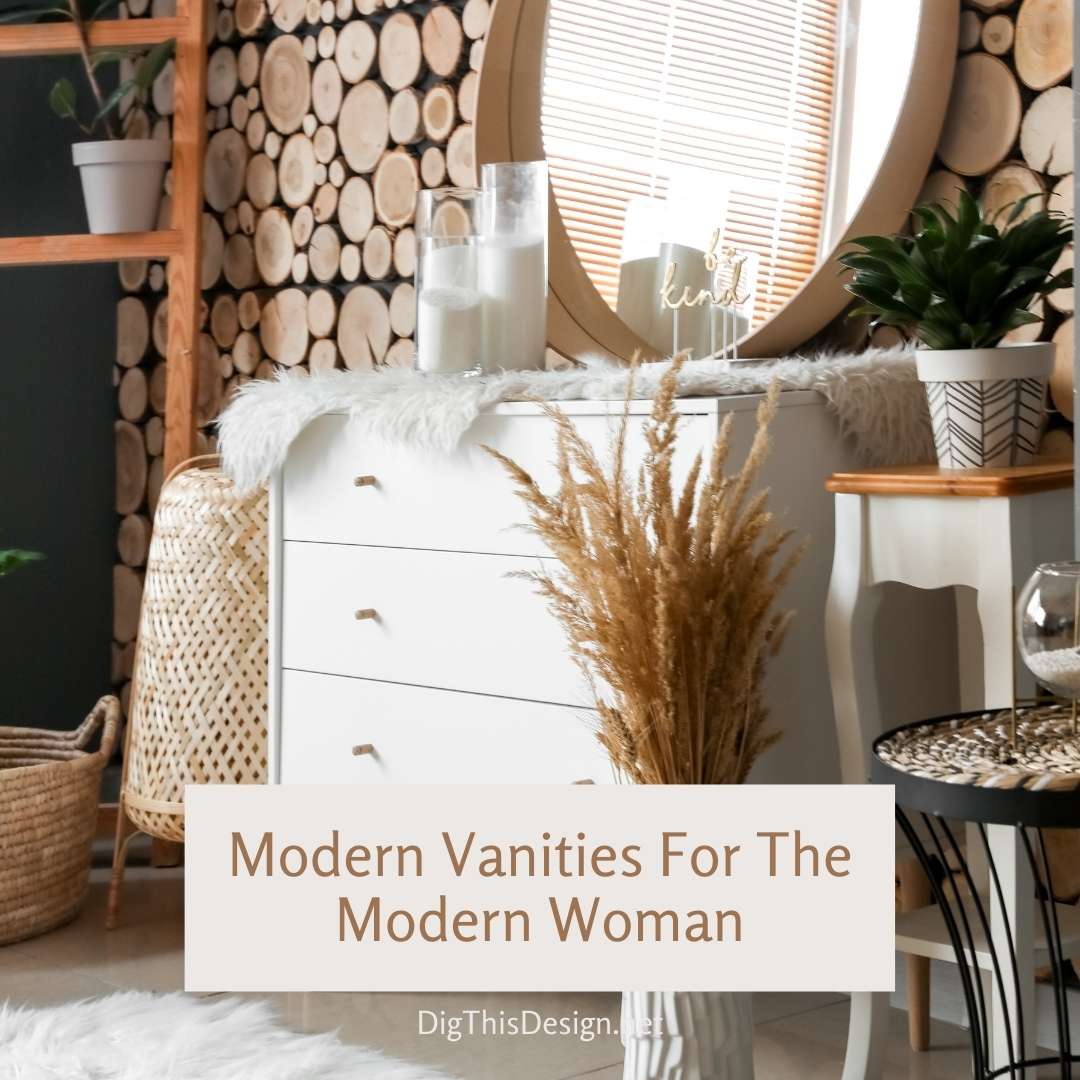 Modern Wooden Vanities
Wood seems a material used for classic designs, but with the right decorating and right design a wooden vanity can very easily be modernized. These modern vanities featured below show the diversity in wooden inspirations.
Your modern vanity can be elegant with two wooden drawers and a minimalist appearance making the mirror and the table itself the centerpiece of the room, and a lovely spot to apply your makeup or do your hair.
Sometimes wooden vanity design go back to fundamental basics. Nothing other than a mirror, a lovely wooden crafted table, and a few of the bare necessities make ta lovely vanity for any woman.
A modernized rustic style wooden vanity is for a woman with very specific taste.  It's a unique design that gives the illusion of being old fashioned with modernized twists.
Looking Forward To The Future
Modern isn't always minimalist and what makes springing forward into the future of design is breaking through barriers and trying new things. A modern vanity can incorporate what already is useful, but taking it to the next level.
An extensive and exciting modern vanity is one of a kind. Not only is the design full of options, but it's functional qualities with multiple mirrors and drawers make this the ideal conception for a woman that enjoys "getting ready".
Glam Your Modern Vanity With Glass
Vanities are all about reflection, so mirrors and glass to reflect to work a woman is doing on her lovely face or hair. Every woman desires more angles and more ways to see how magic is reflecting.
A glamorized glass vanity might also fit a minimalist decor, but the large mirror that matches the chandelier, yet another reflective surface shows more angles of your beautiful face!
You can also go for a glass vanity that is both modern and futuristic. The clear table and chairs make it not only beautiful but brightens up the room reflecting any natural or created lighting.
Images Courtesy of Canva.
Share This Story, Choose Your Platform!