Labor Day marks the unofficial end of Summer and we definitely have visions of Fall Fashion dancing in our heads over at Lugbill Designs. Swapping swimsuits for jackets, sandals for boots and light linens for cozy knits, getting our wardrobes Fall-ready is easy –  but what about our homes fall décor?  How can fashion trends be used within your home, to keep it engaging and fresh?  Get ready to get cozy and chic.
Fall Décor Re-Imagined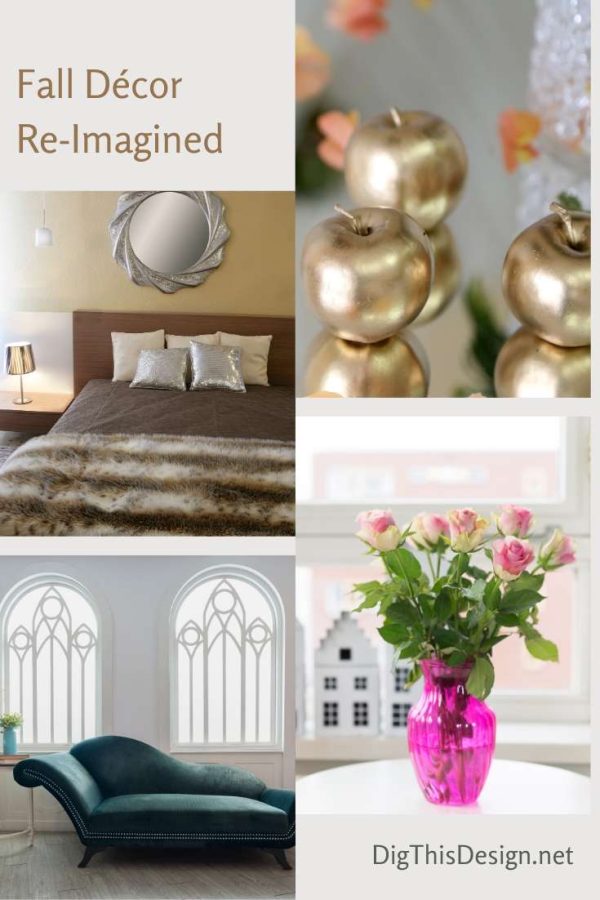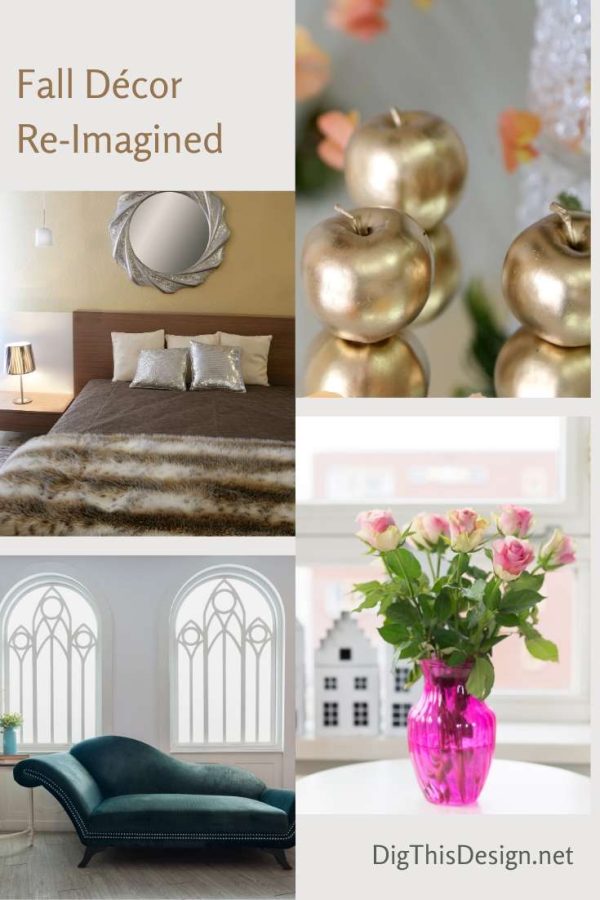 Velvet
Velvet: this lux fabric is having its moment this season showing up on runways in dresses and suits but when the fall chill sets in, it's also the perfect textile to transition your home to the new season. Re-upholster a bench or ottoman for a lux, rich look that's also sensory experience- this historic fabric of the aristocracy just begs to be touched!
Fur
Fur: Fur is a timeless material that is so sensory and visually interesting, making it a perfect addition to your home decor. Add a fur throw on top of your everyday rug so that is can be easily removed but for now, makes your home fall-ready.
Metal Mixing
Metal Mixing: copper, rose gold and silver are big fall trend for fashion and interiors. The goal here is more eclectic, less matchy-matchy. Group metallic vases in various colors together, set your table using your grandmother's silver AND the rose gold serving tray your BFF gifted you, gather candlesticks with reckless abandon- the goal is to add an interesting layered element.
Pink
Pink: The days of being relegated to deep jewel tones are over- say hello to Pink, Fall's new darling. Choose a rosy pink to soften up your Fall decor in the form of pillows, framing or a cozy throw to artfully toss over your favorite coffee drinking chair.
Whatever Fall trend you choose to bring into your home, remember: starting with a good base is key. A home and rooms you love will make any seasonal update a welcome addition.
Guest post by interior designer, Erica Lugbill.
Images Courtesy of Canva.
Other posts you might enjoy:
Fall Décor for Your Front Door
Festive Fall Entertaining & Tips Decorating Tips
Creating Warm Home Décor for Fall
Share This Story, Choose Your Platform!