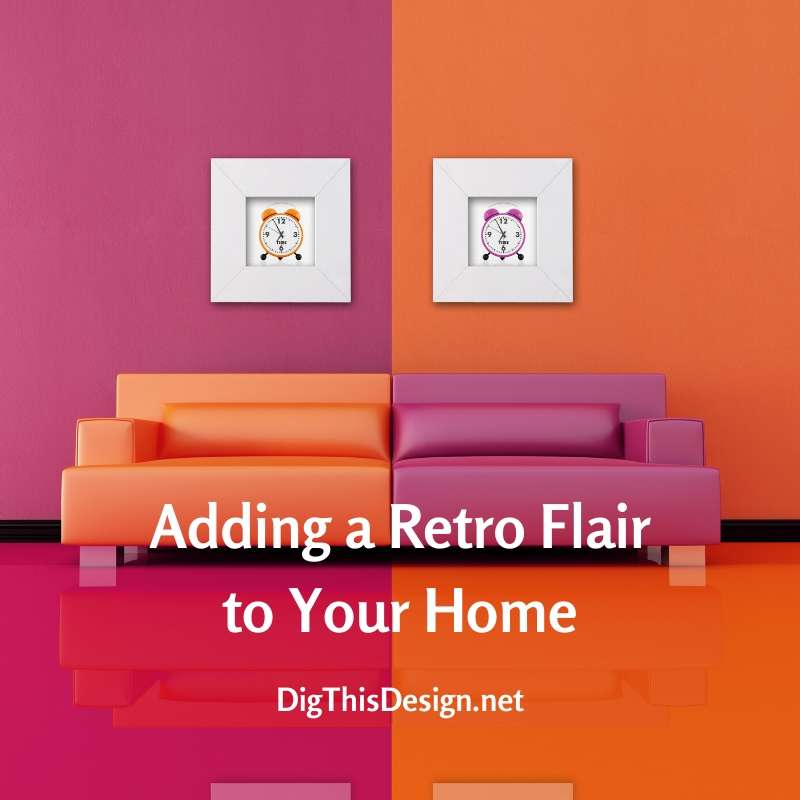 It's no secret that design trends ebb and flow through the years. The subtle differences are often most evident in fashion and music, but the world of interior design sees these changes, too. Trends made popular in one era may go dormant for a while, then re-emerge years later, slightly changed. Your home is your haven, and it's a place that should exude comfort and style.
Design choices are extremely personal, and we love when homeowners choose to embrace former design trends and put their own spin on them. Even if you're long past the decade you love – say, for example, the 60's – you can still bring that vibe to life in your space.
Today, let's dig a little into some of the most recent decades' biggest design inspirations.
Inspiration Through the Decades
⎆
1960s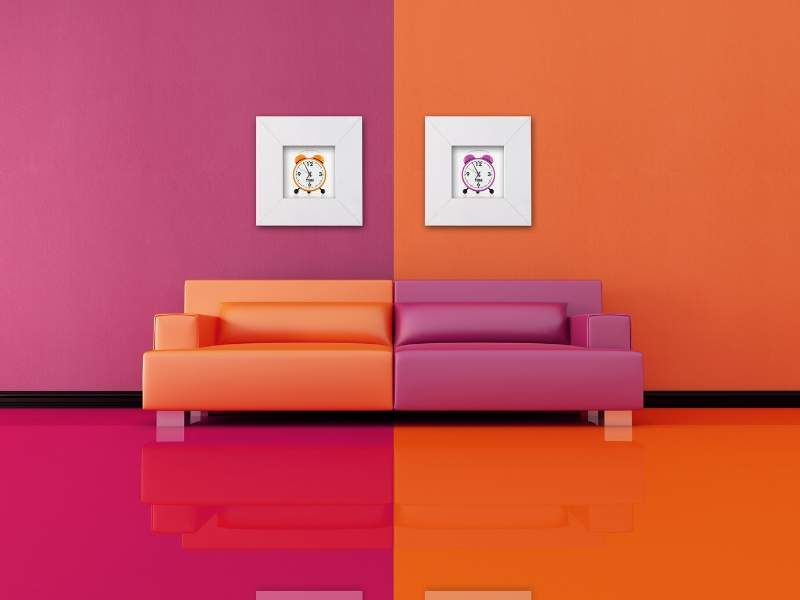 The 1960s are widely known for their bold colors and patterns – think tye-dye, pop art, and an abundance of patterns. It was about being vibrant, alive, as well as fun and experimental. Today's homeowners can turn to TV series like Mad Men for true 60's inspiration.
Living in the 21st century, you can use bold colors and patterns for your own home design. It's about making a statement and choosing to go with a fun aesthetic for your room. Let your inner artist shine through your interior design choices. Embrace modern uses of classic 60's patterns like oversized polka dot accent walls. Highlight your bedroom with textured rugs, and opt for a unique chair in your living room.
⎆
1970s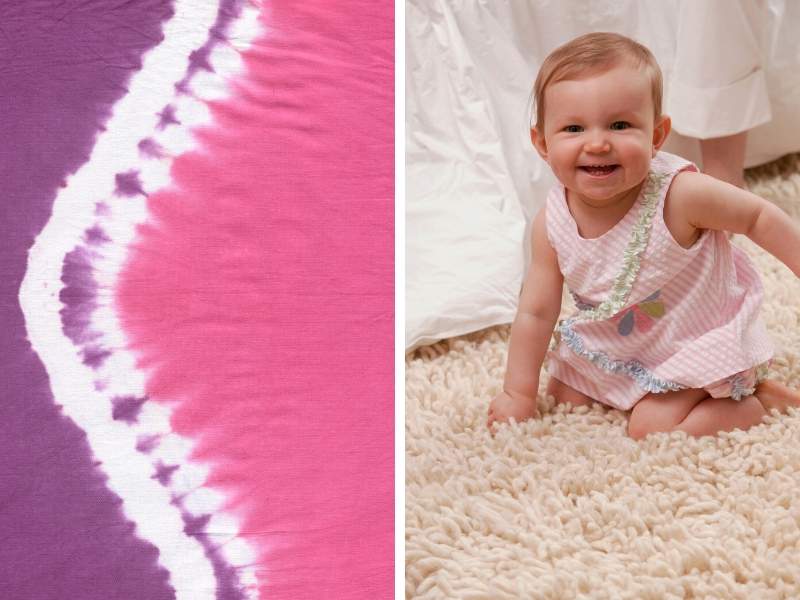 The 1970s were clearly influenced by the hippy movement. These design trends blended their way into interior design by bringing natural elements into the home. For example, indoor gardens and garden features were common interior design choices during this decade. The shag carpet was also all the rage, and it came in a variety of bright, vibrant colors. Today, shag carpets are coming back in, but we see homeowners selecting them in a more neutral palette, rendering them far more versatile.
Another way you can embrace these trends today is to use geometric designs. This is becoming more and more popular, as well, as it's one of the hottest trends for the summer. Furthermore, indoor gardens, vertical walls, and green spaces are on the rise as we, once again, work our way back to our natural roots.
⎆
1980s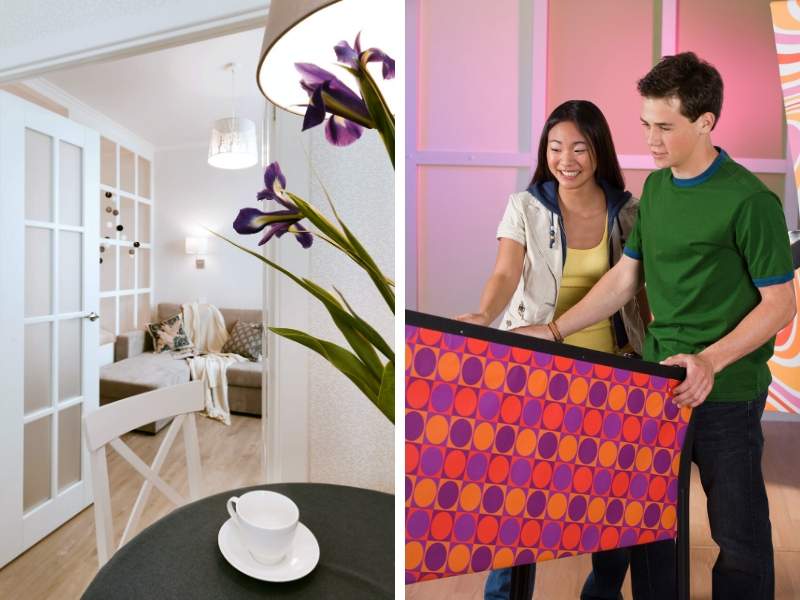 In the world of interior design, we often thank television and film for bringing past decades to life. Today, popular series like Stranger Things and films like Ready Player One breathe new life into the '80s dynamic. This is a commonly-disputed era of design, and a lot of people aren't really sure how to translate these trends into something more modern.
We saw floor-length drapes, racks filled with CDs and records, pink bathrooms, floral cushions, and more. Pastel was the go-to color scheme, and it can be tricky to turn these into something that works for you today. However, you can still pay homage to the '80s with popular accessories like a classic arcade cabinet. Or, look for bold statement lighting that's reminiscent of this decade's designs. With this era, a little goes a long way.
⎆
1990s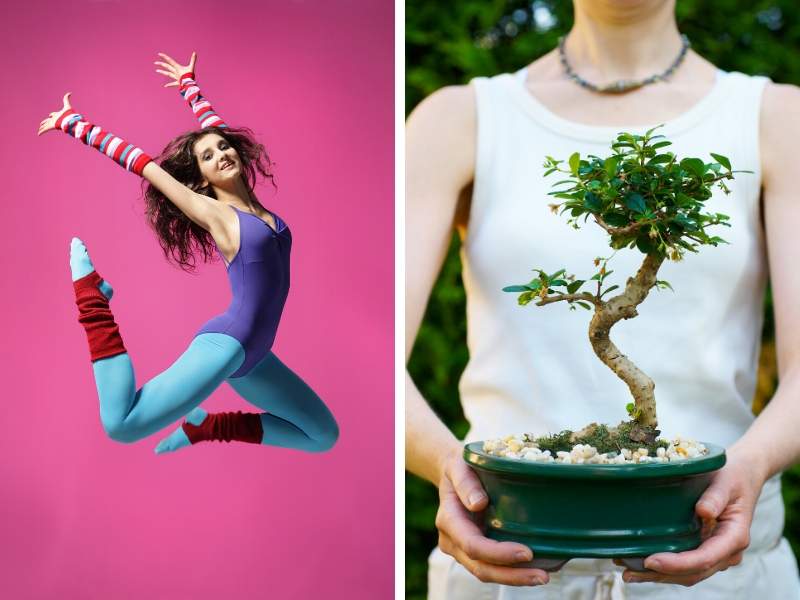 While some of the 80's influence carried over into the 90's, this new decade brought its own unique aesthetic, as well. Floral prints were popular through these years, as well as the use of brightly-patterned wallpaper. Furthermore, more and more homeowners turned to lighter wood floors, as the blonde-wood look to center stage.
People also seemed to take a more minimalistic approach with unique Japanese accents. Bonsai trees, cherry blossom artwork, and otherwise clutter-free spaces were in. People also liked to accent their spaces with crisp whites and neutral beige elements – all of which seems to be working its way back into the design trends of today.
Use Your Decade's Design Trends
When it comes to designing your own home, it's important to use what speaks to you. While we detailed the trends from the '60s through the '90s, not all of these design elements and choices will work for you. Consider adding elements from your childhood decade. These little sentimental touches bring a smile to your face and help serve as a source of creativity.
We don't always think of home design as creative until we dive in and do it ourselves. Don't be afraid to go retro. If you're a child of the '60s, select some fun pop art to get started. If you hail from the '90s, consider adding a few distinctly Japanese touches. Whatever you choose, work it into the design style and aesthetic that you love the most. You don't have to go all-in immediately. Rather, choose to layer elements into your design to create the desired effect.
The Evolution of Indoor Technology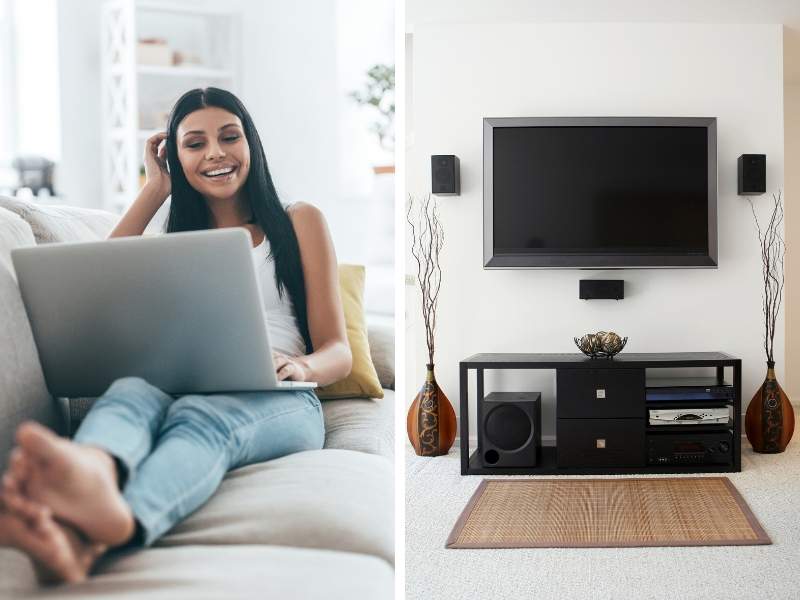 Regardless of the era of design, technology and appliances in the home are a necessity. Most homeowners will agree your living space should have a refrigerator, toilet, washing machine, and dishwasher – at the very least. These elements transcend design trends. We've come to rely on them for everyday household tasks, and if issues arise, we're thrown for a loop.
It's essential for homeowners to do their research on their individual appliances so they know who to contact if something goes wrong. For example, if you're having an issue with your plumbing, make sure you have the information for a company like General Plumbing Supply on hand. Remember, these modern conveniences make your home comfortable living space, so it's essential they're in working order.
Design Trends Brought to Life
We love watching how the decades are featured in interior design styles – both modern and those of years past. Moreover, we enjoy seeing how homeowners put their own spin on them and make them truly their own. If you have a modern home, you can still make it retro. Likewise, if you have a retro exterior, you can still infuse it with the modern touches so prominent today.
It's about the personality and making your home come to life, in a sense. Remember, you're designing your home for yourself, so you need to make sure that the overall design scheme and aesthetic work for you. Don't be afraid to be creative and infuse your space with the era of your choosing.
Images Courtesy of Canva.
Other Posts You Might Enjoy:
Sixties Style – Bringing Retro Design Back to Life
2018 Summer Design Trends for the Home
Hot Kitchen Design Trends to Follow
5 Spring Decor Trends to Brighten Your Home
https://digthisdesign.net/wp-content/uploads/2018/04/Tips-forAdding-a-Retro-Flairto-Your-Home.jpg
800
800
Melissa Moore
http://development.digthisdesign.net/wp-content/uploads/2016/11/OLD_DigThisDesign_logo.jpg
Melissa Moore
2018-04-12 01:01:45
2021-01-16 10:06:19
Eras of Inspiration: Design Trends Through the Decades