Ceiling Design is Important
When you work with a professional you are sure to get a design that is complete and what I mean by that is a floor to ceiling detailed design. A room is just a room until you add the details. The flooring design, molding design, wall design and the ceiling design should be meshed together to create a complete look. Most rooms lack ceiling details and as a designer that makes me crazy. With a little planning, the room could have been so much more.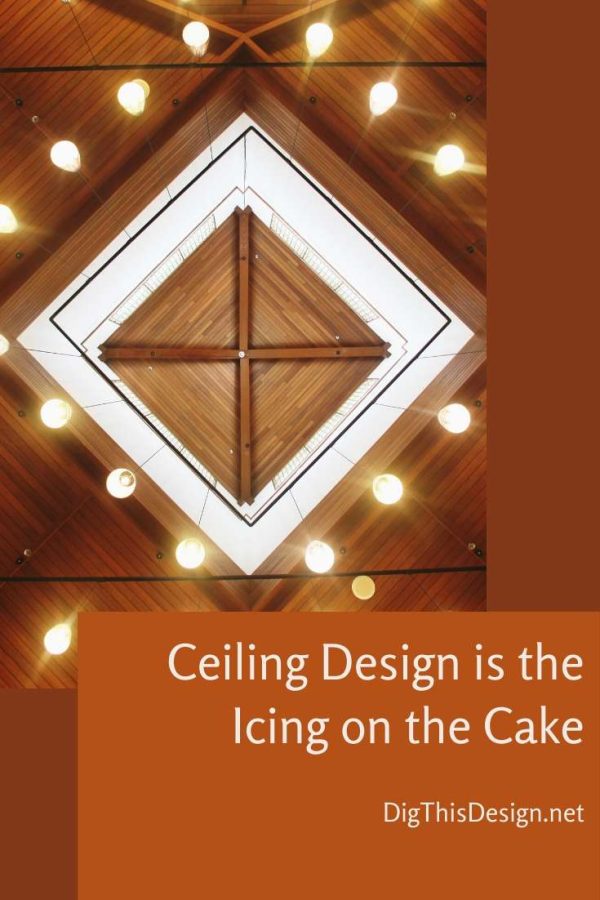 Tray ceilings in bedrooms are not only pretty, but they create the perfect place to place recessed lighting that is soft and wash the walls with light. This is perfect as the lighting doesn't smack you in the eyes when you are ready to rest and the ceiling details give you a more formal master bedroom ceiling design. The tray ceiling design also sets up for the chandelier to be focal pointed and add to the overall effect.
Contemporary Ceiling Design
This contemporary wood ceiling detail takes, what might have been a painted drywall ceiling, over the top. The movement of the wood creates a burst of excitement in this ceiling design. Ceiling design is not a DIY thing, oh no. It truly pays to get a professional involved in the planning stages to really get it right!
I found this a great picture of a living room on, Whimsical Home and Garden blog. This home resides at Marthas Vinyard and was designed by Architects, Ferguson & Shamamian. The coffered ceiling adds texture to this dining room and draws you in.
It isn't enough to offer a unique shape to a ceiling. I think you fall short if you have ceiling design out of the ordinary and just drywall it. I think you need to bring attention to it by offering a finish such as wood or tiles to really take it over the top!
The vaulted ceiling is nice, but the beautiful dark stained beams with the wrought iron really add the character the designer intended. This gorgeous room design is by Marth O'Hara Interiors.
Images Courtesy of Canva.
Other posts you might enjoy:
Style Your Ceiling Design with Wood
Every Room Design Needs an Anchor
Layered Lighting Works Best In a Home Design
Small Space Design – Clever Tips on Getting It Right
Share This Story, Choose Your Platform!