Many people nowadays choose to have switched to renting furniture for their kitchen and dining room. Perhaps you're unsure what style you want, or you're moving home and don't want to take your furniture with you.
Benefits and Considerations of Renting Furniture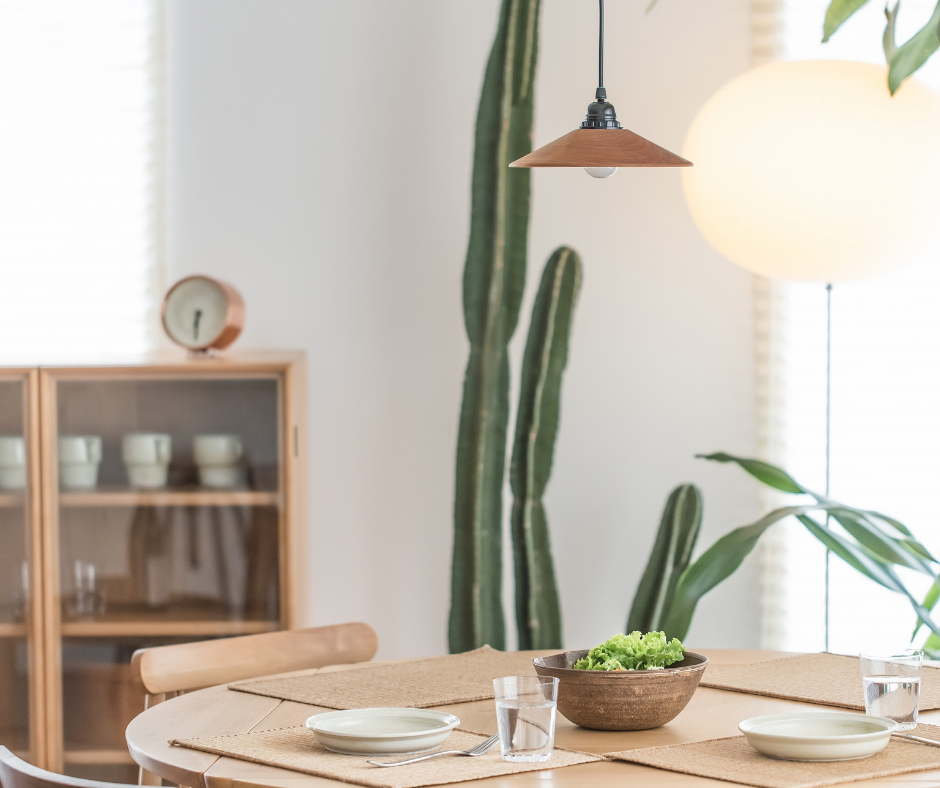 Whatever the reason, renting furniture in shops like at Huntley & Co can be a great way to decorate your house with no hassles and at an affordable price.
This blog will go through the advantages of renting kitchen and dining room furniture and some things to think about before making a selection.
When to Rent Furniture?
There are a few different scenarios in which renting furniture makes sense.
For example, if you're moving home, it may not be worth taking your old furniture with you, especially if you're not sure what style you want for your new home.
Renting furniture is also a great option if you're furnishing a vacation home or an investment property.
And if you are not ready to commit to a particular style or piece of furniture, renting gives you the flexibility to switch your furniture quickly with no financial penalty.
Also, renting is helpful for home staging. It can make your home or space look more appealing to potential buyers. Furniture can be rented in case of shooting a movie in your home.
Common Dining Room and Kitchen Furniture to Rent
They commonly rent a few pieces of furniture for the kitchen and dining room. A common piece of furniture is the dining table. Other popular items include chairs, sideboards, and china cabinets.
If you're not sure what type of furniture you need, it's a good idea to consult with a professional. A professional can help you choose the right pieces of furniture to rent and give you advice on how to style your space.
Benefits of Renting Dining Room and Kitchen Furniture
There are several benefits to renting, including:
–Flexibility: As mentioned above, one of the major benefits of renting furniture is that it gives you the flexibility to change your mind. If you decide you want a different furniture style or move to a new home, you can return the furniture and get something new.
–No commitment: Renting furniture also means that there's no long-term commitment. You can use the table for as long as you need it and return it when you're done.
–Affordability: Renting furniture is often more affordable than buying, especially if you're only going to need the table for a short period.
–Convenience: Renting furniture is also convenient because it's delivered and set up for you. You don't have to worry about moving heavy furniture or dealing with assembly.
Things to Consider When Renting Furniture
If you're thinking about renting furniture, there are a few things you should keep in mind, including:
–The Length of Time You Need the Furniture: One of the most important things to consider is how long you need the furniture. If you only need the furnishings for a short period, renting may be the best option. However, buying may be a better option if you need the furniture for an extended period.
–The Cost: It's essential to compare the cost of renting vs. buying before deciding. It may be more affordable to buy the furniture outright sometimes.
–The Condition of the Furniture: When you're renting furniture, you're responsible for returning it in the same condition as when you received it. That means no stains, tears, or damage. If you're not careful with the furniture, you may pay for damages.
–The Size: Another important consideration is the size of the furniture. Make sure you measure your space and check doorways to ensure that the furniture will fit in your home.
–The Style of the Pieces: Finally, you'll want to consider the style of furniture you want. Renting allows you to sample a variety of materials before buying.
Renting furniture is an excellent option for those who want the flexibility to change their mind, don't want to commit to a particular style, or are on a budget. So, if you're considering renting, keep these things in mind to help you.
Other Posts You May Enjoy:
MOVING FURNITURE INTO YOUR NEW HOME IN MALAYSIA
HOW TO CHOOSE THE RIGHT FURNITURE STORE FOR YOUR NEEDS
TIPS FOR CHOOSING AND CARING FOR PATIO FURNITURE CUSHION COVERS
REASONS TO BUY YOUR FURNITURE THROUGH A HIGH-END STORE IN LOS ANGELES
Share This Story, Choose Your Platform!