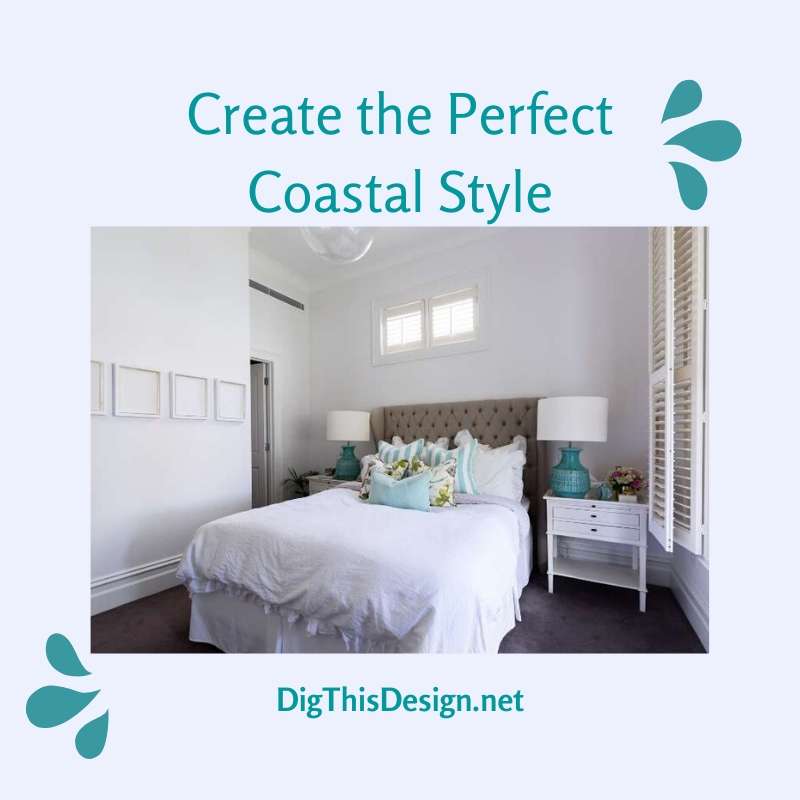 A well-executed coastal design creates a soothing, serene environment and it's important that the right colors, textures, and decor are used. When most of us hear coastal style we automatically picture things like shells, rope, and nautical elements. Although those can be and are often used, they aren't the only elements you can use to create the perfect coastal room. 
Today, we want to share some of our absolute favorite coastal design tips with you to achieve a coast design style on a budget.
Select From These Amazing Coastal Design Tips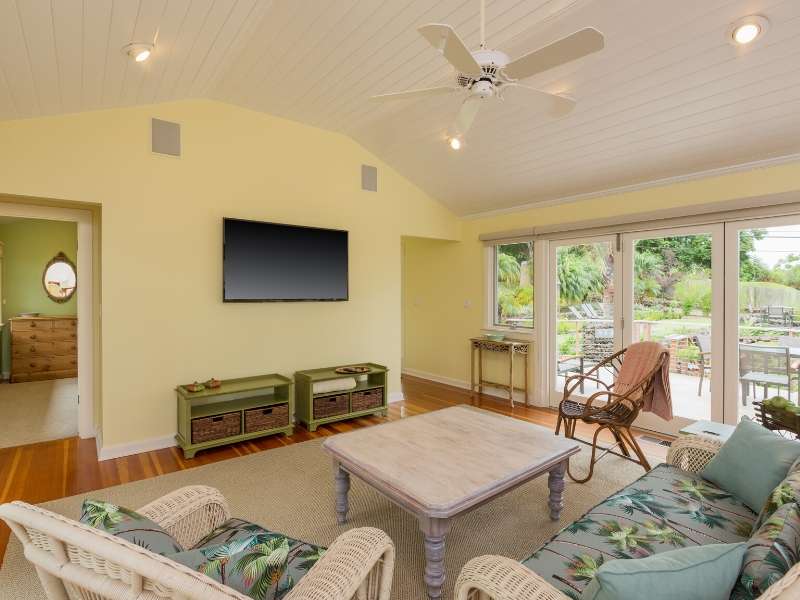 ⎆
Choosing Your Base Colors
Perhaps the most important of our coastal design tips is a foundation of great paint. There are a ton of options to choose from, but a few of the ones we love right now include driftwood grey, sage leaf, cream, or the ever-classic pop of white. White is a great place to start because you can build and layer colors as you go. It offers a subtle calm for brighter details and it's a statement in any room. Additionally, vanilla or milky-white tones work well creating a soothing, cool backdrop that offers a nautical feel. Then, by adding gentle seaside colors that you might find on the beach like shades of blues and warm tones, your room will come to life. You can start by creating your color palette first.
Pro tip – if you have dated and distressed wooden floors, you can spruce them up by whitewashing them. This is a great way to stay within budget and transforming the overall look of your room.
⎆
Add Delicate Coastal Accessories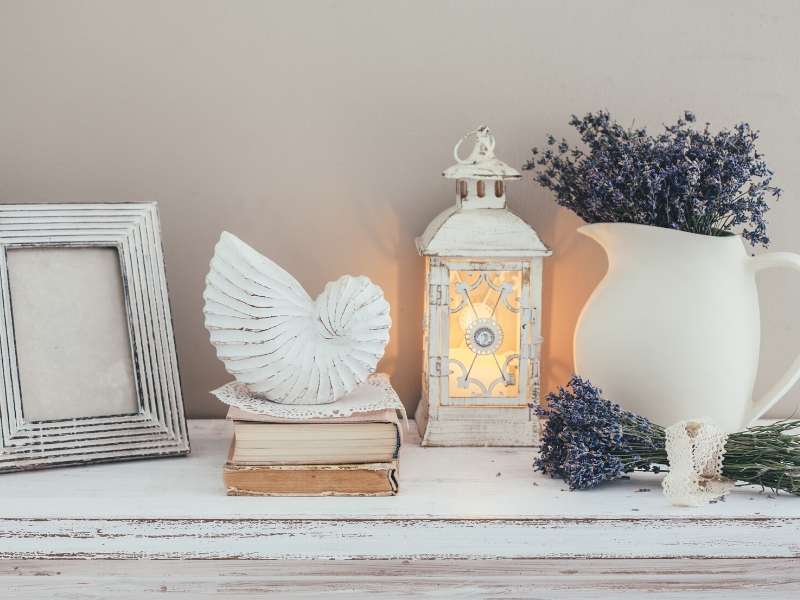 Some of the best coastal design tips are to layer your accessories throughout the room. Whether for a bedroom or living room, glass bottles, thick vases, and bowls of blues and teals instantly enhance your room. And, for your floors, opt for natural fiber, open-weave rugs. It's this contrast of texture and color that truly brings a room to life.
We often forget our sense of smell when it comes to design, but this is one area you don't want to skimp. Add little elements like incense or diffusers with seafoam and ocean scents. It's a great way to set the vibe and mood of your space.
In terms of wall art, make sure that you choose pieces that will complement your color palette. Natural wood materials against a backdrop of blues or whites will add a touch of coastal charm. Instead of bold statements, use muted and washed tones with natural elements to complement the look. Washed picture frames and rope details might be all it takes to add the look you are going for.
⎆
It's All in the Details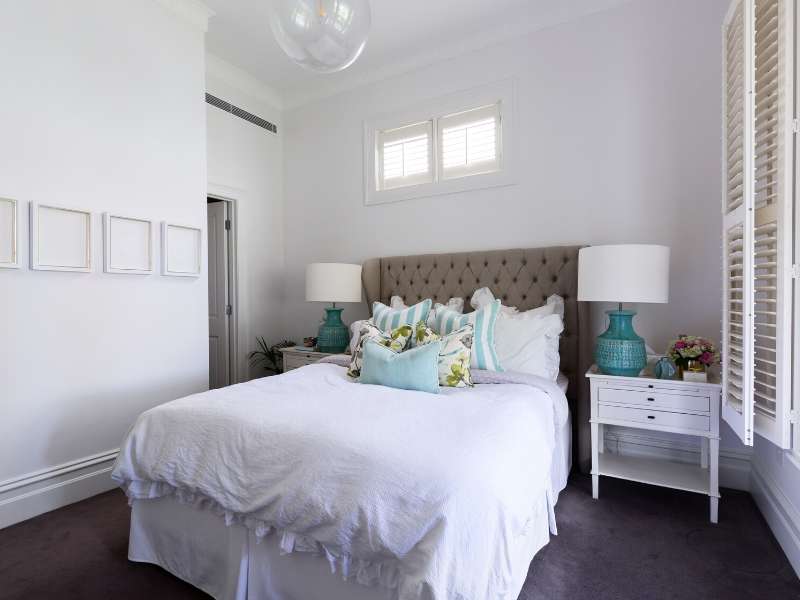 One of the best coastal design tips is to open your windows wide and replace heavy curtains with soft sheers that move with the slightest breeze in the air. Wide blade Venetian blinds or plantation shutters control light beautifully and they definitely give off a beachy vibe. In terms of textiles, layering is the name of the game. Think large floor cushions, nautical-themed pillows, and throws, reminiscent of summer afternoons at the coast.
Classic seaside motifs such as shells and anchors on embroidered items, throws and cushions will instantly spruce up a bedroom or living area. You can also look for linens in stark white for the base with a simple blue stripe pattern.
⎆
Opt for Coastal Furniture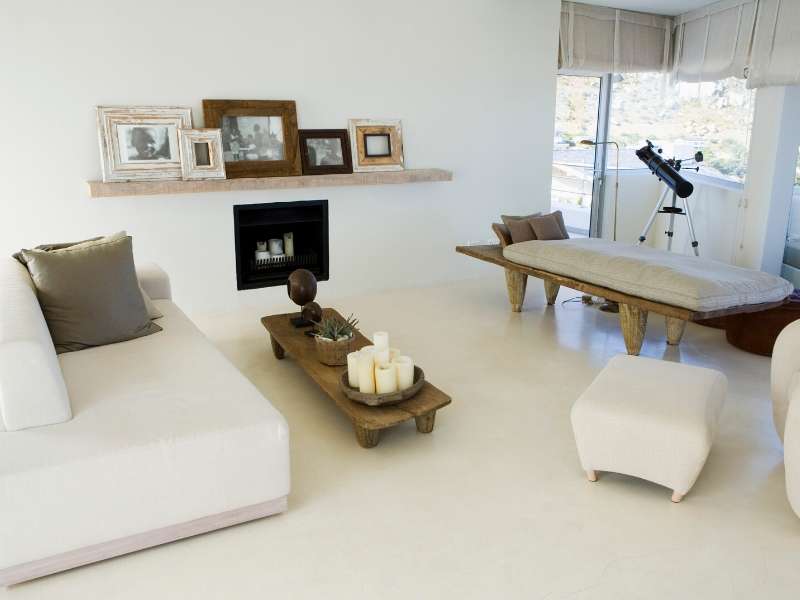 There's a number of different ways you can go when it comes to coastal style furniture. Two looks we love are dark wood or distressed color finishes. Dark wood furniture works well with softer undertones in the bedroom or on the walls.
If you opt for a piece of colored or distressed coastal bedroom furniture, go with flat colored linen to help the room balance. For the classic sun-bleached look, try washed grey timber. It instantly adds that easy-breezy seaside feeling to a bedroom. The aged effect also makes a bedroom feel comfortable and lived in, which is exactly what you want.
The Best Coastal Design Tips are Simple
We always tell people that less is more when it comes to design. Start small and build up your design from that. When it comes to coastal design, you don't need to dive into the deep end. Instead, start with the basics and build your design with a subtle, overarching brush stroke. By doing so, you can create a design that's truly your own – within your ideal budget.
All Images Courtesy of Canva.
Other Posts You Might Enjoy:
Why Art Should Be a Fundamental Part of Interior Design
How to Use Floral Patterns in Your Interior Design