When I arrived in Los Angeles from Iowa, I had a singular mission: to be an actress. In the beginning, that meant being an actress slash waitress slash shop-girl slash whatever it took to make ends meet and keep the dream alive. It was all about the hustle and drive.
My Short Story
What I didn't realize (but maybe should have expected) is that once I managed to drop all those extra slashes from my job title — once I could finally tell the world "I am an actress — it says so right there on that movie poster and on my tax forms!" — I was still going to be the kind of person that got up at 5 A.M. to drop her headshots off all over town before starting an early shift at work.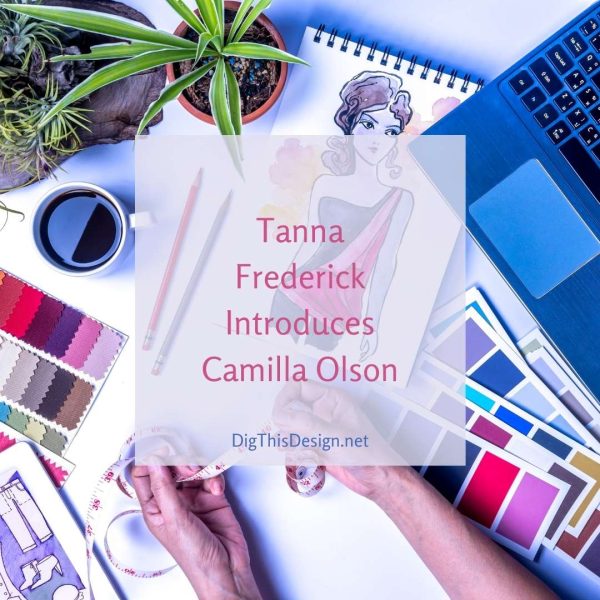 That is the short story of how I came to be an actress (currently collaborating with indie mastermind Henry Jaglom on our sixth film together) slash film festival founder (Iowa Independent Film Festival in my hometown — check it out!) slash producer (Garner, Iowa — sensing a theme?) slash activist (Project Save Our Surf). 
These new add-ons to my identity came from the same well of restless curiosity and passion that drives me as an actor. And that's the same drive that I recognize in my friend Camilla Olson.
My Friend Camilla Olson
Camilla and I met while I was in San Francisco doing press for a film. Only a year before, she had founded her own clothing company and not only was I drawn to the styles her line but to her vision as a designer and her integrity as a businesswoman — innovative and eco-friendly designs, fabrics printed in-house and sewn in the United States, strong philanthropic ties to the likes of Women's Health Stanford. So, when she asked me to be the face of her new collection, I jumped at the opportunity.  Not only was I a fan, but the chance to add "model" to my ever-growing list job titles? How could I turn that down?
Working with Camilla was not just an exercise in wearing gorgeous outfits and taking fun pictures. It was a refresher course in the very building blocks of my chosen life — inspiration, drive, and the courage to try something new. 
Camilla's Process as a Designer
As someone who eagerly dives into role research with stacks of books and a highlighter, I loved learning about Camilla's process as a designer and seeing the way she took inspiration from literature (Anna Karenina), places (The Galapagos Island) and films (Blade Runner) as well as from the women for whom she's designing. One collection played on the inner nature of women and the idea of armoring themselves against the world. 
It consisted of geometric "cages" of silk faille over delicate laser-cut silk sheaths. The result was beautiful and contemporary, but and bore the traces of its genesis — the juxtaposition of female rebels and their historically restricted roles.
Including my Mother!
I've always loved clothes and this peek into the creativity involved in designing them left me invigorated and inspired. One of our photoshoots for the new collection included my mother, who had recently battled cancer and wore the close-shorn hair that signified her survival (and turned out to be a great look for her — not everyone has the bone structure to rock a pixie).
After months of sickness and struggle, she was beginning to bloom again and in those pictures, she simply glows. Camilla's clothes are luxurious and flattering, but they're also comfortable. And my mother looked beautiful in part because she felt confident, relaxed, and strong.
No Brainer Style Guide
That immediate positive connection between art and audience is why I love performing on stage. It also gave me the nudge to collaborate with Camilla on her No Brainer Style Guide.
For several months, we've been working together on ideas for videos and photo-shoots, developing the guides, which aim to capture the spirit of business-casual in California. We want to help women of all ages perfect that tricky balance between work and play in a state where yoga attire is acceptable anywhere. It's a new job for me, but it's one that really excites me.
The Late Nights and Early Evenings
There are a lot of late nights and early mornings, but I'm constantly inspired and it adds dimension to all my other passions and multi-hyphenate roles. What inspires me most is Camilla herself. Before she was a fashion designer, she worked for 30 years in the life sciences industry as an entrepreneur, venture capitalist, and operating manager. She was on the founding team for 5 startups and she holds 2 US patents.
My Inspiration
After a lifetime of searching for ways to express her creativity, she returned to school and graduated cum laude from the Academy of Art University with an MFA in Fashion and Textile Design. Talk about a great second act! Years after her mother (a Virginia State Champion Seamstress) taught her to sew, she began applying her massively diverse set of skills to that early passion. Isn't that what it's all about for us as artists? Different streams of interest flow to the same source and rejuvenate us, preparing us for another tough day — whether that entails an early shift at the coffee bar or (if we're massively lucky) a 5 A.M. call time.
-Guest Blogger, Tanna Frederick
Images Courtesy of Canva.
Share This Story, Choose Your Platform!