Spring is here and so are its new and fresh spring trends! Fashion trends are as fleeting as the seasons, and spring incites the idea of rejuvenation, life, and new things. Now is the time to try a new trend!
What's new and fresh for this spring season is an array of bright colors, fun accessories, and bold new hairstyles and lip color trends.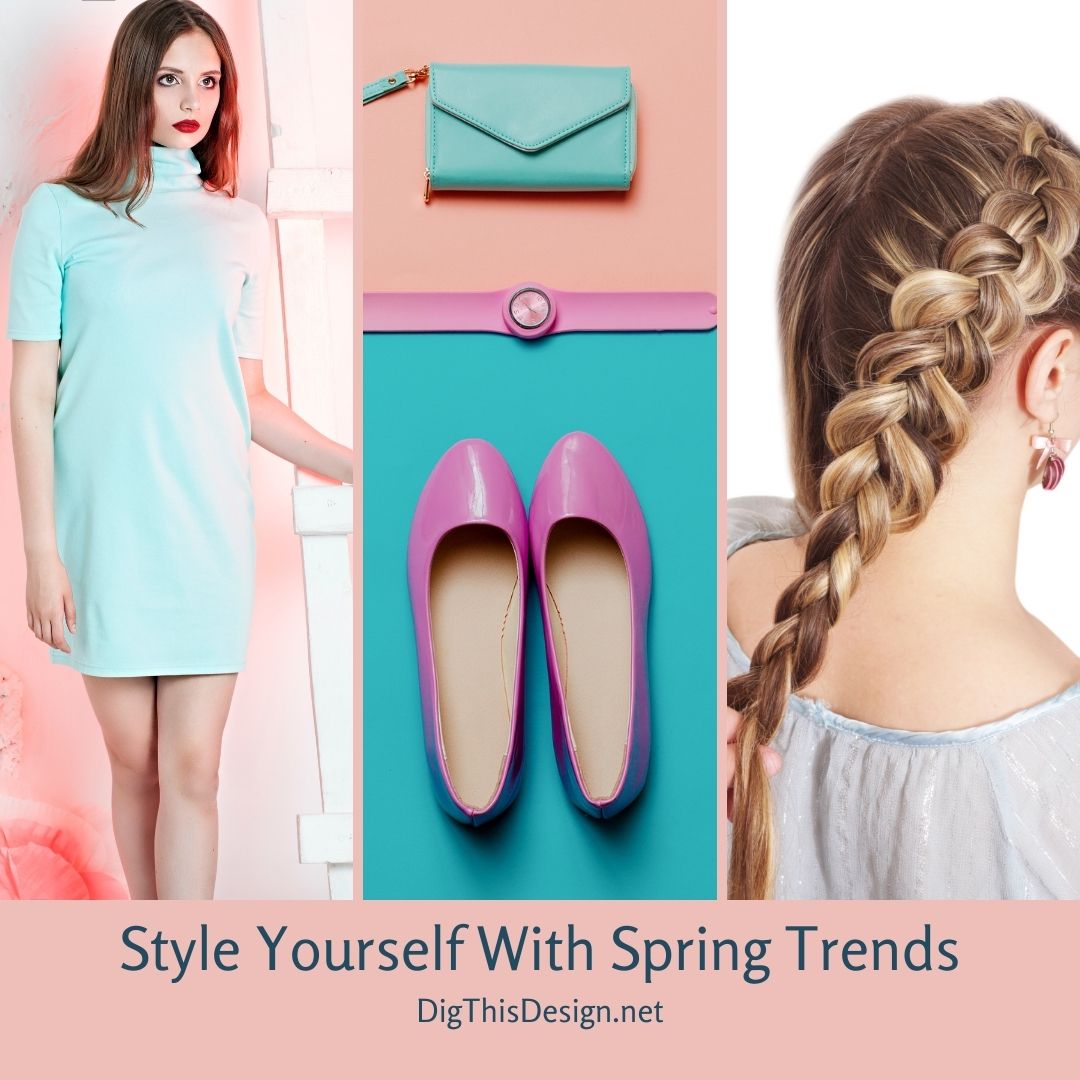 Mint Green Is A Great Spring Color
This spring, the new color trend seems to be mint green, a lovely pastel, that brightens up even the rainiest April shower, inspiring the coming May flower.
Look for a lovely, flowing mint green skirt that is short in the front and long in the back shows off this exciting spring trend, making fashion a point of interest using bright and exciting colors.
You might also try out some adorable Capri pants that are light and exciting, a perfect pair of pants for the upcoming warm spring weather.
Accessorize Smartly For Spring
This spring, try accessorizing with new bright colors, shoes that are exciting, purses, scarves, and other new spring trends. Accessorizing can totally change the mood of an outfit.
Also try the lovely spring fashion trends of a bright green purse and a lovely bright scarf that compliment each other nicely and both are fun and attractive ways to start the new season.
Accessorizing these shoes to match your outfit is a great spring trend, even though it's black and white, the white is far brighter and larger than the black making it feel lighter and ready for warm weather.
Use What You've Already Got!
Hairstyles, makeup, and enhancing the features you already have are great ways to change up your style from a winter to spring trend. Up-dos and light lips scream spring and give that vivacious young feeling.
This french braid that twists into a ponytail is a great hairstyle for spring.  It's up, it's off your neck, and it's easy to manage and do yourself, a perfectly simple hairstyle.
Images Courtesy of Canva.
Share This Story, Choose Your Platform!