Last Thursday marked the end of #NYFWM which made history in New York Fashion Week as the first menswear only show. A menswear only event is not new to the fashion industry as a whole. As part of the "big four" fashion week events around the world, for example, London has been hosting London Collections: Men (LCM) since the summer of 2012. I was not surprised, but instead delighted, to see up and coming menswear designers showing alongside establish players such as Tommy Hilfiger, Michael Kors, and Nautica.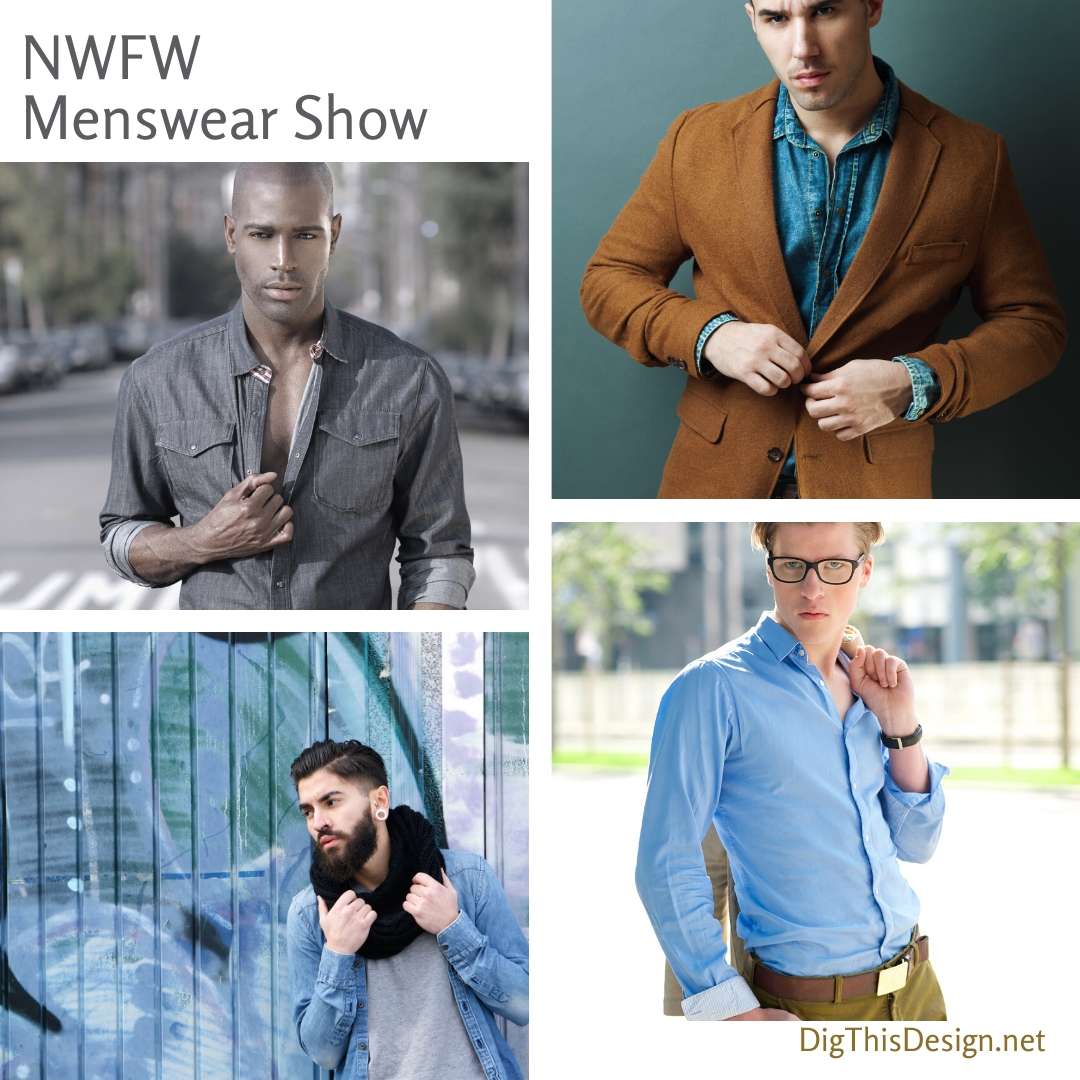 One very notable difference from the past NYFW shows is the diversity in the models. I completely understand the strategic casting for both male and female models in order to exude a certain overall mood or style, but I found it very refreshing to see male models of different shapes, ethnicities, ages, and levels of body modification at these shows.
Public School generated plenty of buzz as a favorite of the show goers. They have a minimalist casual style and even included a female model and Nick Wooster, the 55 year old street style icon in their lineup.
Via Instagram @publicschoolnyc:
"We wanted to promote the idea of unity especially in these times. Dressing our crew of boys from all walks of life in the quintessential Public School uniform contrasted against a backdrop that has come to contextualize and marginalize a specific group of people reinforces the need for this idea of solidarity. Shaking up the traditional notions and images of who you've come to see in this setting. But we're really all the same when lined up side by side. So the systematic styling of the show makes it hard to pull someone out and say they're any more or less than the person standing next to them."
Ricardo Seco plays with bold color, pattern, and print.
Asaf Ganot achieves the "luxe casual" look with his Brazillian inspired collection.
Thom Browne's Japan-esque suits were surrounded by an amazing setting as kimono wearing models slowly moved through the stage.
John Elliott + Co presented streetwear friendly looks in a monochrome palette of soft blues, greys, and greens with a loose casual fit. Most of these looks were reminiscent of a utilitarian and military style.
Gypsy Sport may have shown the brightest with pink and blue pastels, layers, ruffles, and oversized ornate septum jewelry. Thankfully for Gypsy Sport, New York Fashion Week Mens can be their new platform for out of the box outrageous design, instead of their previous illegal venue: Washington Square Park.
Craft Atlantic showed us modern and tailored. Their looks are stylishly sensible, and as creative director Luis Fernandez puts it "It's designed for the modern nomad, the guy always on the go, who needs a wardrobe which transitions seamlessly from business to leisure".
To sum up New York Fashion Week Mens in one word would be difficult, but "navy" comes to mind. The color was everywhere for the 2016 summer collections. I look forward to next year's menswear show as the landscape for men's designs can only grow with time.
Share This Story, Choose Your Platform!