I love to bring in the New Year with a party to toast the past with friends and to look forward to a brand new year full of possibilities! I also love to glam it up and a party is a perfect excuse to do just that! My style is still about rocking "sexy", but I have to be careful, I don't want to to look like I am trying to be a teenager, that would be just sad. There is a fine line a 50 plus needs to walk to get it right.
Dressing Sexy After 40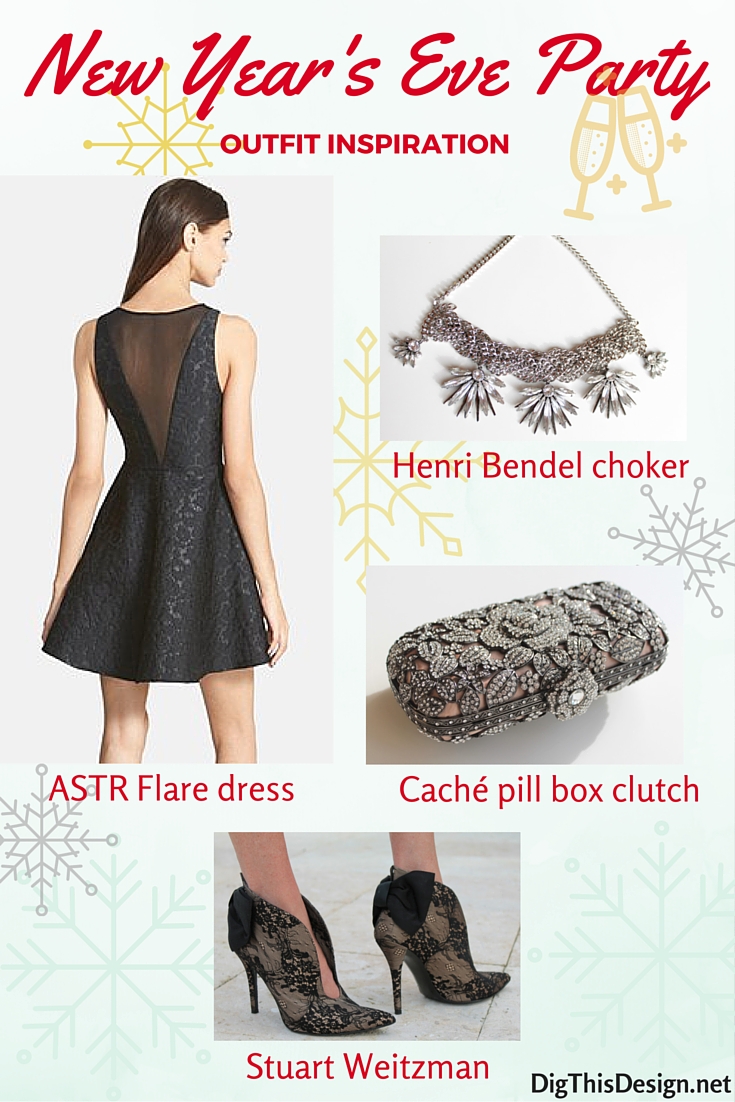 I say, "if you got it, flaunt it", and by that I mean legs. The sultry fit-and-flare dress is perfect for slimming the waist and the flared skirt is the perfect mashup with my Stuart Weitzman fancy pumps. The Henri Bendel necklace is the sparkle you need to top off the perfect New Years Eve party outfit. I always like a small decorative clutch bag to carry my lipstick and other essentials. The laced jeweled look was the right compliment to my ensemble.
Love What You Wear In Your 20's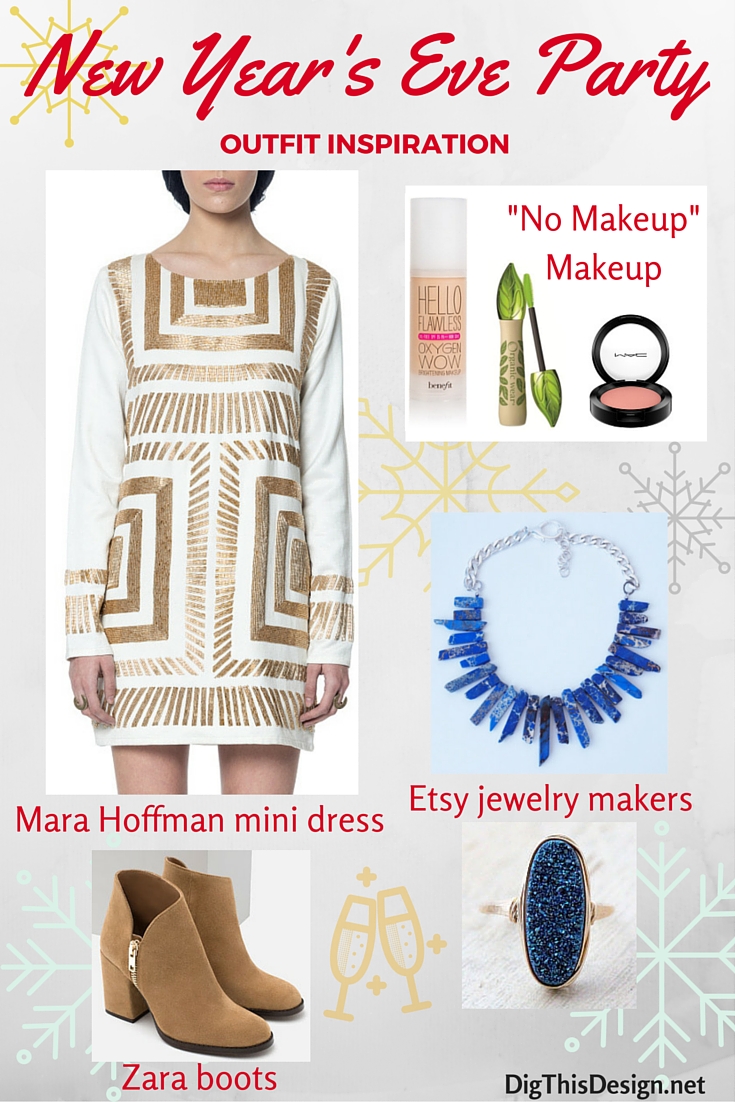 I think a new year's celebration deserves plenty of metallic bling. There's not much I don't love from Mara Hoffman and this geometric gold mini dress was an instant "yes!" while shopping. I'm not a big fan of wild colors, so the gold linear, geometric pattern is ideal on the white backdrop. It's not about the shoes, it's about the dress, so I chose the suede leather ankle boots from Zara to let the dress shine. Also, the low heel won't have me limping by the end of the night. I love browsing Etsy for unique holiday gifts and accessories for myself. Gold and blue are an easy complementary pair. Since the dress is generally light, I prefer the complementary blue in the gemstone necklace and ring to be deep in order for it to be an effective pop of color. I tend to be a minimalist with certain things and makeup is one of them. I go for the bare minimum "no makeup" look and when using mascara opt for an organic product to reduce eye irritation. I am after all, in my early twenties so I might as well enjoy the low makeup routine while my skin can keep up. – Steph D.
Share This Story, Choose Your Platform!