Luscious Red Lips! It's a favorite here at DigThisDesign – and Valentine's Day gives us an excuse to indulge in our love for this bold, daring, edgy color.
Wearing red lipstick is a fun way to show off your daring, sexy side. But, it will only work if your lips are smooth, plump and crack-free. So, here are some tips form a beauty and skincare expert on getting your lips ready for this hot look.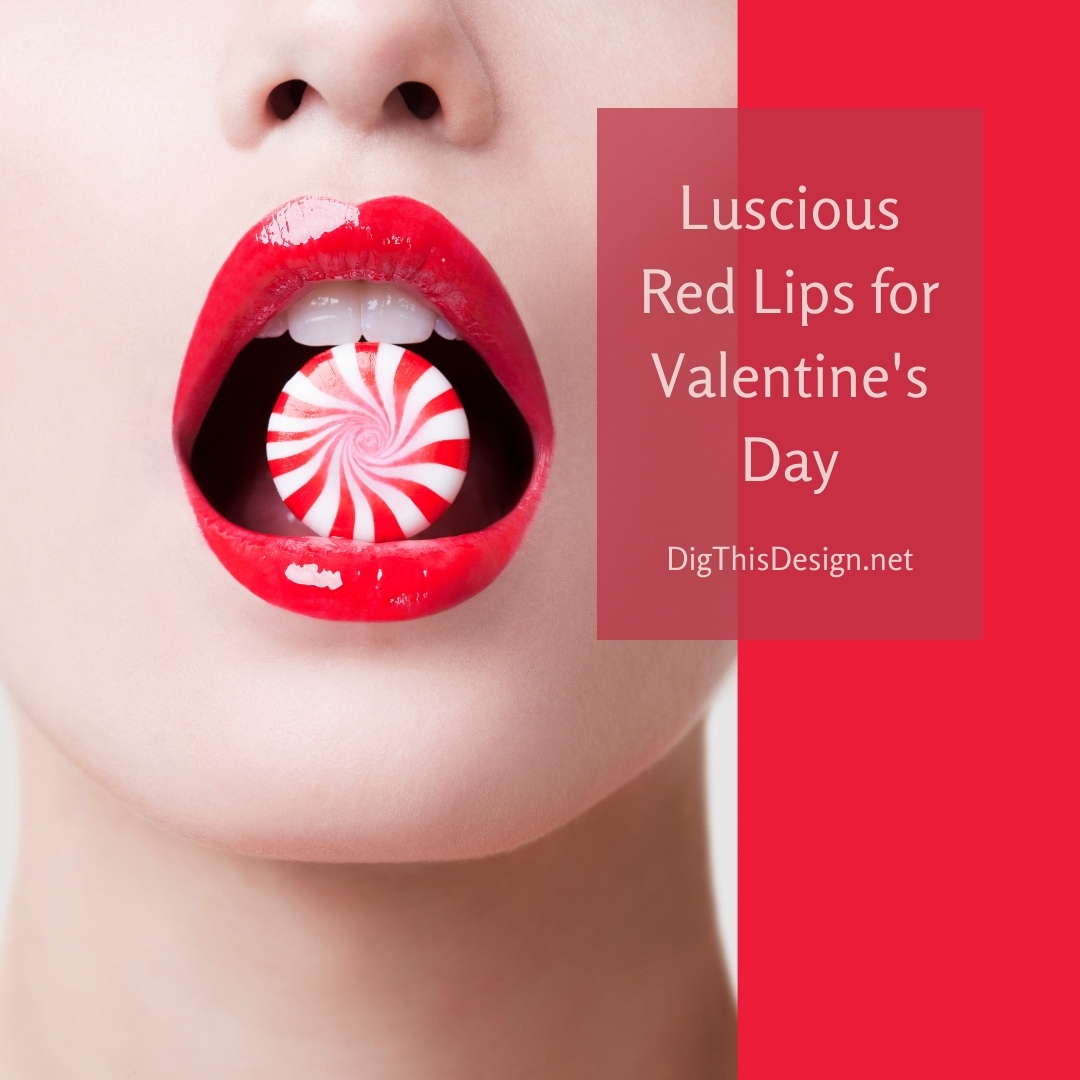 Luscious Lips
Using a sugar lip scrub will get rid of any dry skin as the exfoliation process plumps them up as well! Get one with plant oils or butters for optimum hydration. Also, if you use an eye cream (you should), after you apply to eyes, use remainder on finger around your lips. – the skin in similar and this action will seal in the moisture.
— Becky Sturm, StormSister Spatique, Owner/Founder, StormSister Spatique
Homemade Sugar Scrub Recipe
Try making and using this Peppermint Candy Cane Sugar Scrub recipe as found on The Idea Room.
Ingredients:
2 cups of white granulated Sugar
1/4 cup to 1/3 cup Almond Oil (Coconut Oil will work too)
Peppermint Essential Oil
Directions:
Mix the sugar and oil together, adding the oil slowly until you have a nice soft consistency that is soft but not too oily. Then add a few drops of Peppermint Essential Oil.
About the Author:  Becky Sturm has spent her entire life in the spa and salon industry, caring for hair, skin and nails.
Images Courtesy of Canva.
Share This Story, Choose Your Platform!