With 2013 out the door and 2014 well on its way, there's no more time for wondering what key accessories you should buy this year. Accessories have the power to turn a boring black dress into something spectacular.
Whether it's a scarf, piece of jewelry, or a clutch, the power accessories have to completely transform an outfit is astounding. So without further ado ladies, here is your accessory 'must-have' list of 2014.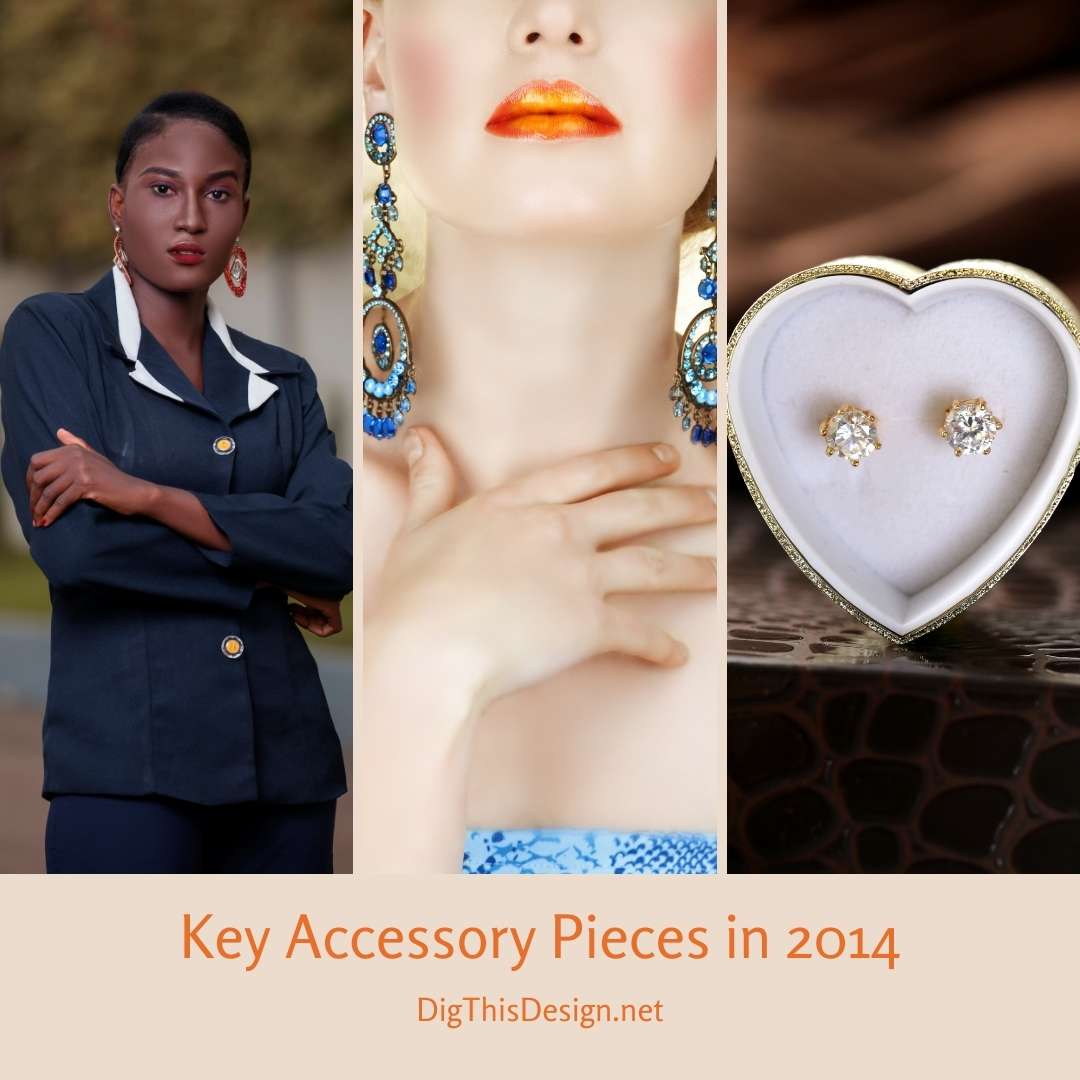 A Navy Blazer
A navy blazer is a must in any accessory wardrobe this season. It's the perfect trans-seasonal piece, and great to layer under in the more chilly weather. What's wonderful about a navy blazer is that it's smart and chic without being over the top (which some black blazers can be) meaning you can wear it during the day and night.
Pair it with absolutely everything in your wardrobe and it will take any drab outfit to fab in a matter of seconds! A navy blazer can be paired with anything from weekend jeans (skinny cuts and boyfriend jeans) to pencil skirts and dresses – start playing around with your wardrobe and getting creative!
An Orange Pout
Nothing says glamor like lips painted the perfect shade of orange! Now before you freak out, this season's trend is not fluorescent orange, but rather a bright orangey/red that compliments oh so many skin tones!
Leave the rest of your face bare (or very minimal makeup) to make sure that you don't look overdone. Gorgeous!
Diamond Studs
A pair of diamond studs are essentials in every fashionista's wardrobe. They can be simple enough to be worn daily with casual outfits but can look stunning when paired with work or formal wear as well.
It doesn't matter if you aren't wearing make-up or your hair isn't done, once these babies are on, all will be forgiven! Michael Hill has a stunning collection of diamond studs ranging from small to large.
A Lace Bralette
Gone are the days of over the top push up bras – this season it's all about girly chic with the gorgeous lace bralette making a comeback. There is a range of different colors available so it all depends on your preference, but if you're looking for something sexier, then definitely opt for black. The lace bralette is perfect for showing off (at least parts of it!) so wear it with loose tank tops.
Lace-Up Heels
Lace-up heels started on the runway with the likes of Givenchy and Tom Ford jumping on the trend. Since then, lace-up heels have been popping up absolutely everywhere (which is great if you're looking for a bargain!) Zara for example, have a few stunning pairs for sale which rival the big designers! Make sure to find a comfortable pair though, as they do have a reputation for getting a bit tight when walking long distances!
Two-Toned Bags
Because why have one toned bag when you can have two?! These super stylish bags not only look great but are actually extremely practical as you can pair them with a lot more outfits and colors. These bags are popping up everywhere so keep an eye out for one you love!
Images Courtesy of Canva.
Share This Story, Choose Your Platform!