Silicon Valley is where technology happens, but they are certainly not known for their fashion sense. Luckily, they are now focusing on wearable technology which is a direct mashup of geeks and fashionistas! One famous technology geek that also had an eye for design was the late Steve Jobs. He was meticulous about the importance of design and many times had to go to the wall defending it. No one's laughing now that he changed the world. The design does matter and if Silicon Valley is getting in the game of wearable anything they've got to create a dream team, which would include the talents of the fashion industry.
In Vogue Wearable Smart Technology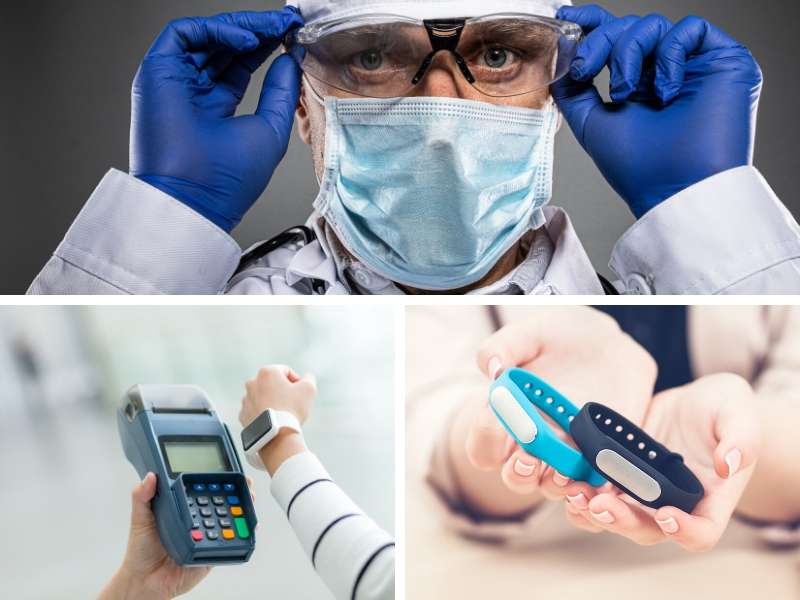 Google Glass Technology
The collaboration has begun with Diane von Furstenberg designing a collection for Google Glass. In 2014 it did not go unnoticed when Apple hired Angela Ahrendts, the former CEO of Burberry, as a senior vice president at Apple. Jony Ive, the industrial designer for Apple, related the Apple Watch design to (Marc) Newson's watches, and the Cartier Santos, from 1904. Not really Jony, I'd have to say you didn't hit the mark there, you kind of got your own look happening called the Apple Watch, 2015.
Activity Tracker Smart Technology
What I dig about some of the wearable technology out there besides looking cool is that it is a tool to help us get fit. An activity tracker is a device or application for monitoring and tracking fitness-related metrics such as distance walked or run, calorie consumption, and in some cases heartbeat and quality of sleep. The UP2 by Jawbone, a fashion-forward tech company, has appealed to two of my passions, fitness, and fashion! Between $35.00 to $180.00 you can track your every move and there is no better money spent than on a device that helps you stay healthy.
There are lots of activity trackers and smart watches by many players out there, but have you seen the wearable tech clothing? Ralph Lauren worked with OMsignal, to develop the technology that went into their POLYTECH shirt. This shirt works with an iPhone to put real-time workout metric's in the palm of your hand. This is a great example of the tech world meshing with the fashion world to get it right. The technology behind the POLOTECH is silver fibers woven into the fabric that read heart rate, breathing depth, and balance from the body and relays it through Bluetooth technology to the iPhone.
Smart Technology Clothing
Let's face it, a lot of these wearable techs would not be considered high fashion, but some of the big guys are insinuating they will be entering the game. Michael Kors, known for their high-end glamor styles, announced last February that they would be bringing IT or at least announcing IT this year, but so far I only hear crickets. I can see this used for high visibility clothing for safety too.
Through all the research I have done on this post I have yet to find wearable tech clothes I would wear strictly because of fashion. Here is a Fiber Optic piece by Natalie Walsh and I must say I respect the art of the design, but the only bling I am wearing will be jewelry bling!
Fiber Optic Fashion
Fiber Optic fashion is just not an option that most people would pick in wearable tech clothing, but I did find the bomb in wearable tech clothing…HYDROPHOBIC cotton. What's this you ask, stain free garments! That's right, water slides right off the fabric. The company Kelby & Co. sells 100% cotton menswear made with nanotechnology. It is developed by using an invisible microscopic layer that encapsulates the cotton fibers to form a protective covering that repels liquids while maintaining the soft characteristics that we most love about cotton. My question is why are you just making menswear? How about us women and children, we need this kind of wearable fashion.
I did find something to empower the ladies, the emPOWERED handbag. This little treasure has a spot for your phone and a way to charge it on the go. Never will you forget your charger at home and think, "I'm SCREWED," again! The best thing about this company is, the design does matter along with the technology, they offer several HOT stylish designs you can choose from.
Fashion & Technology Together!
I have come to the conclusion that the tech world and the fashion world have some more commingling to do to make this the next big fashion statement. I hope 2016 will bring us innovative wearables that are not just apps and gadgets but amaze and dazzle!
Images Courtesy of Canva.
Share This Story, Choose Your Platform!