Underwear has been an essential part of a woman's wardrobe for several millennia. Archeological records have revealed that women in Ancient Greece wore an early form of bra called an apodesme, which was later adopted by Roman women and was known as a strophium or mamillare. These garments were designed to control and flatten the breasts at a time when large breasts were not considered desirable.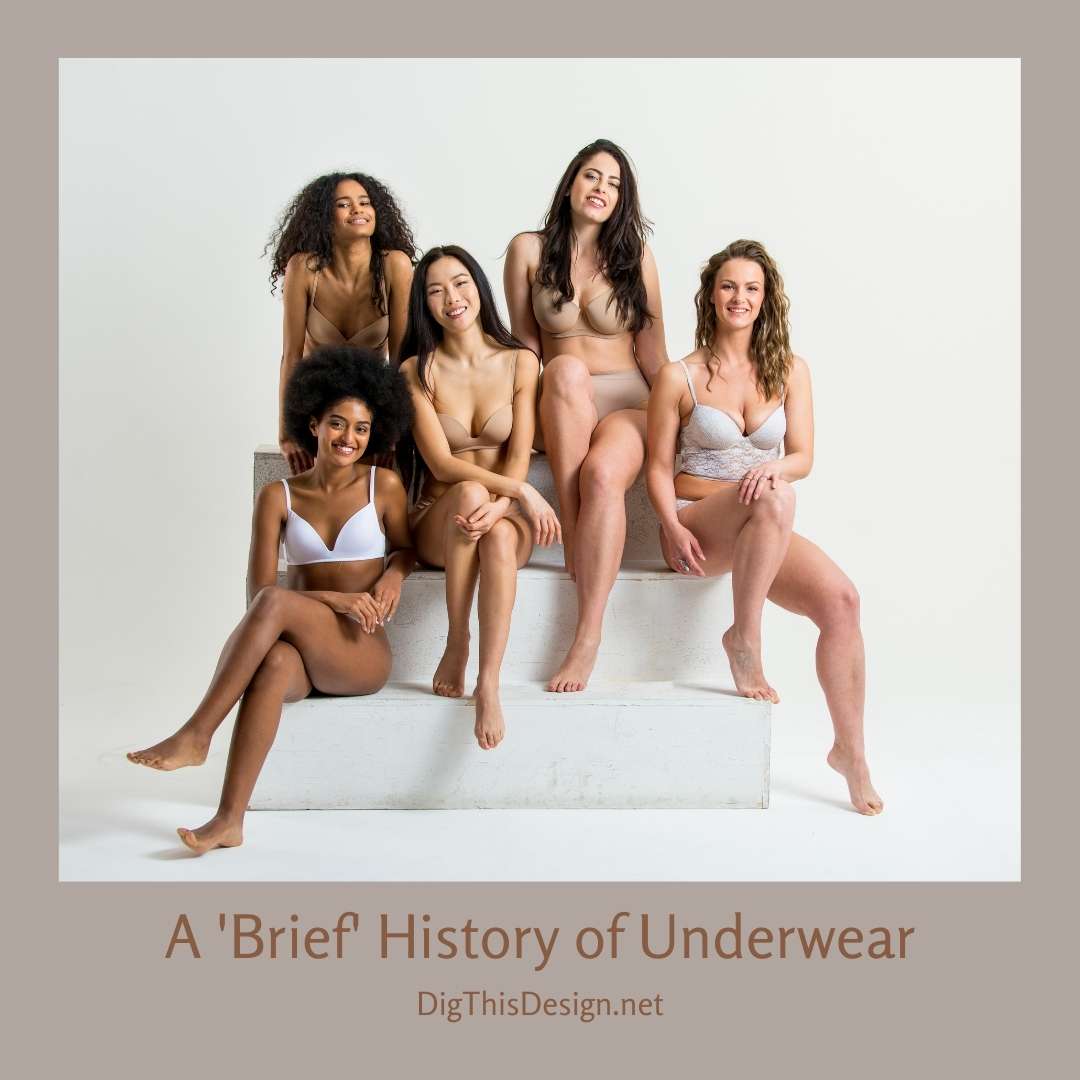 The middle ages saw the arrival of the corset, the invention of which has been attributed to Catherine de' Medici, the wife of King Henry II of France between 1519 and 1589. In the sixteenth century, some women started to wear corsets made from an elastic substance that forms in the upper jaws of some whales.
By the close of the sixteenth century, petticoats became popular in Europe. Women were still not wearing panties though.
The term knickers first appeared in the writing of Washington Irving who described athletes wearing knickerbockers, which were loose trousers designed for sports. Women's first underwear was very similar and therefore took the same name.
A reminder that undergarments only became fashionable after the colonization of America is that women in the UK and America use different names for their underwear. In America the term panties became widely used, being derived from the word pants. However, in the UK knickers is the most common word for women's underwear and pants is used to describe men's underwear.
At the start of the 1800s, women wore a nightie-like garment beneath their dress, originally called a shift and then a chemise. Later, women started wearing drawers, a type of knickers that went down to the knee. Originally, drawers were two separate items of clothing joined at the waist; this is why today we refer to underwear as a pair of panties or knickers.
Underwear was always plain white, as women had no need to add color. However, by the late 1800s women started adding lace and bands, and then a little later dye was used although white was still most fashionable. Woolen underwear was still worn in the winter months.
It was only during the twentieth century that underwear, as we know it today, really developed. In 1910 the first stockings were made and the first modern bra was invented in 1913 by Mary Phelps Jacob, who used two handkerchiefs joined by ribbon to cover her breasts. However, the First World War abruptly halted any further development in undergarment fashion.
In the 1920s, women's fashion started to return to a style that had not been seen since ancient Roman times. Breasts were suddenly out of fashion and women wore corsets to flatten their chest and controlling underwear to flatten their backsides.
By the start of the Second World War briefs started to become popular, replacing knee-length panties. Nylon stockings were also invented around that time but tights were not invented until 1959.
In 1964 the wonderbra was developed, which was specifically designed to display a woman's cleavage. A few years later in 1974, the first thong was designed.
Suddenly underwear was being designed to be seen, not just worn. This quickly changed the perception of women's underwear; underwear started to develop a sexual identity and was used by a new generation of confident, liberal women who were not afraid to show their underwear. There was a corresponding explosion in new chemise and lingerie stores too, where exciting new designs and styles could be viewed for the first time.
In the last few decades, underwear has continued to develop rapidly. Today it can be both sexy and functional at the same time. It is hard to believe that our love affair with underwear is still in its infancy.
Images Courtesy of Canva.
Share This Story, Choose Your Platform!