Summer's coming! And when we get to this time of year, it's really common for people to start considering installing a swimming pool of their very own into their backyards. Owning your own swimming pool is a fantastic investment that not only increases the value of your home, but guarantees priceless fun for you, your friends, and your family!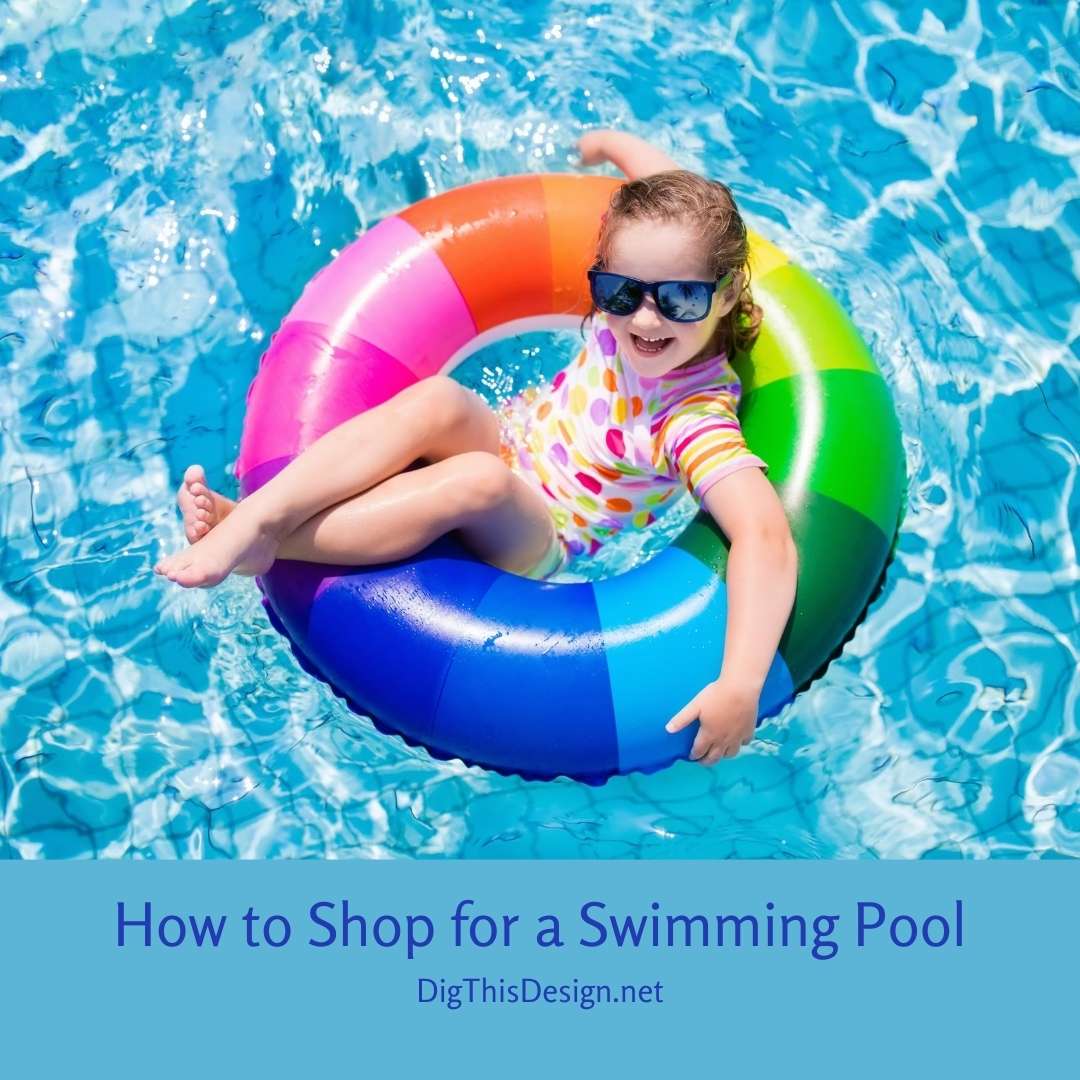 With that being said, the last thing you want to do is rush into a swimming pool purchase without considering all the different factors that go into the decision. So here's a helpful set of tips for you to use to help make your swimming pool buying experience one that's informed, effortless, and enjoyable!
LIST YOUR REQUIREMENTS – Simply stating that you "want a swimming pool" isn't really a helpful starting point. And if you're making the decision with a spouse, it's especially unhelpful. That's why, before you even begin any browsing or research, it's important to list out all the requirements you'd like for your pool. You might not end up sticking to your list exactly, but it's a helpful exercise to see your ideal elements on paper first. Things you should include are: Dimensions of the pool, main purpose of the pool (exercise or just for relaxation?), your maximum budget, your colour preferences, your design preferences, etc. No detail is too insignificant to leave out! If it's on your mind, put it on your list!
COLLECT VISUAL REFERENCES – Now comes the fun part. Go crazy collecting reference images from magazines, the internet, brochures, you name it! Get pictures of what your 'ideal swimming pool' looks like. Get ideas for coloring, designs, and materials. This step will not only help you develop a more concrete understanding of the type of swimming pool you want, but your collection of images will also be really helpful when you begin to communicate your needs to a swimming pool builder or professional.
USE TRUSTWORTHY PROFESSIONALS – A poorly installed swimming pool isn't just a dangerous safety issue, but it could also damage your overall property value. When hiring a professional to carry out installations, make sure that you do your research! Only hire someone with a history of successful installation jobs, and who have a long list of positive client testimonials. Don't be afraid to follow up on these testimonials to ensure that they are genuine! You should also only hire an installation team that can guarantee their results as well as stick to a strict project budget and timeline. You want to be confident that your money and your time will not be abused!
NEVER FORGET SAFETY – Swimming pools can be incredibly dangerous if not fully appreciated. In order to ensure that your friends and family are protected at all times, never ignore the need for quality fencing and security measures. You will also need to think about a pool cover for nights, so that your pool doesn't become a drowning hazard.
ENJOY IT! – This goes without saying, but once your new swimming pool is installed and ready to go, don't forget to enjoy it! The one regret most pool owners report when it comes time to sell their homes, is that they didn't spend enough time in the swimming pool! So try and enjoy the pool as much as possible! Night time, day time, so long as you have a great heating system, the time of day shouldn't deter you from spending some quality time in the water!
With these excellent tips in your back pocket, you'll have a great foundation for your swimming pool buying journey. A swimming pool is a fantastic addition to any home, and for any additional information, like maintenance tips, or where to get trustworthy solar pool heating Sydney residents use, check out Metro Pools and Heating's website at metropoolsandheating.com
Images Courtesy of Canva.
Share This Story, Choose Your Platform!