Perhaps you are wondering what real estate developers do or are considering embracing this path yourself. In this case, you should think about a few things before you get started. Here is what you need to know before you get into real estate development.
A Guide to Real Estate Development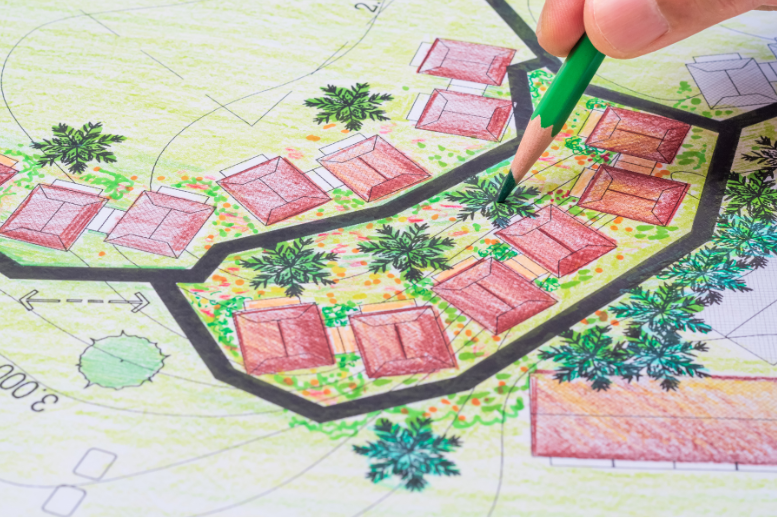 What Is a Developer?
Real estate developers purchase properties and then coordinate the construction or renovation of both commercial and residential facilities. That means that they must purchase the land, plan the development or renovation, and guide it through construction. In this sense, they may become the project manager. At the same time, they have the added complexity of working with the current real estate market trends.
Do You Have a Mentor?
Navigating the real estate market is best left to a team effort. You may be very interested in getting into this and spend all of your free time watching videos and reading articles about getting into development. However, getting someone to help you learn the business is a vital aspect of the learning curve.
Can You Build a Network?
While it might sound self-explanatory, building a network is a big step that a lot of people overlook. As mentioned, you're going to need a mentor, but you're also going to need others during your development projects. Therefore, you need to create a network with speedy individuals and companies to make sure you stay on track for your projects.
What Is Your Overall Development Plan?
With so many opportunities, you need to know where to start investing. Answer this question to start finding the best opportunities to break into the industry.
Do You Have Realistic Goals?
Since these projects are going to seem never-ending once you get started, it's easy to get overwhelmed in development. Therefore, make sure you have realistic goals when it comes to understanding the real estate business, finding properties, getting financing, making purchases, constructing buildings, and selling them.
What Are Your Local Markets Like?
Angelo Ingrassia a developer from Irondequoit, NY, explains that local markets have a big say in the feasibility of projects. Consider the following questions to learn more about your local market and if your project will be successful:
Does your market have an influx of new purchasers?
Are businesses coming to your area?
Where is the largest growth potential?
Are rental rates increasing or decreasing?
What's causing these changes?
Can You Find Multiple Potential Sites?
While your projects will feel like they progress slowly, the rate at which properties sell is often phenomenally fast. It can take months to secure your financing, so make sure that you have plenty of potential sites to choose from.
How Will You Write a Development Plan?
After you understand the housing markets and have identified the best investment opportunity, you need to create a development plan. If you plan to get funding, you need to make this a very formal document so you can get the money you need to begin your investment.
If you're interested in this type of investment, make sure you take the time to understand the nuances of the real estate world. That is the key you need to break into development. Then, brainstorm ideas for the rest of the considerations to find success as a developer.
Other posts you might enjoy:
Reasons to Purchase Real Estate Property
Commercial Real Estate Lease Agreement: A Modified Gross Lease Information Guide
Share This Story, Choose Your Platform!