The Good
As a newbie to the Architectural Digest Home Design Show 2015, I was impressed with the amount and variety of products shown. Appliances seem to be the dominating industry represented, and I was excited to see and learn about all the latest technologies in that industry. I must admit, though I did not find much new technology which really surprised me being that smart integrated technology seems to be dominating all industries right now. The one standout brand in this arena was Dacor. Dacor has introduced the Discovery iQ's state-of-the-art 7″ Android powered touch screen. This function allows you to remotely turn on your range from anywhere with your smartphone or tablet. The BEST thing about this technology is if you are having a dinner party you can put your roast in the oven and then go visit with your guests and wait for your smartphone to alert you when it's ready.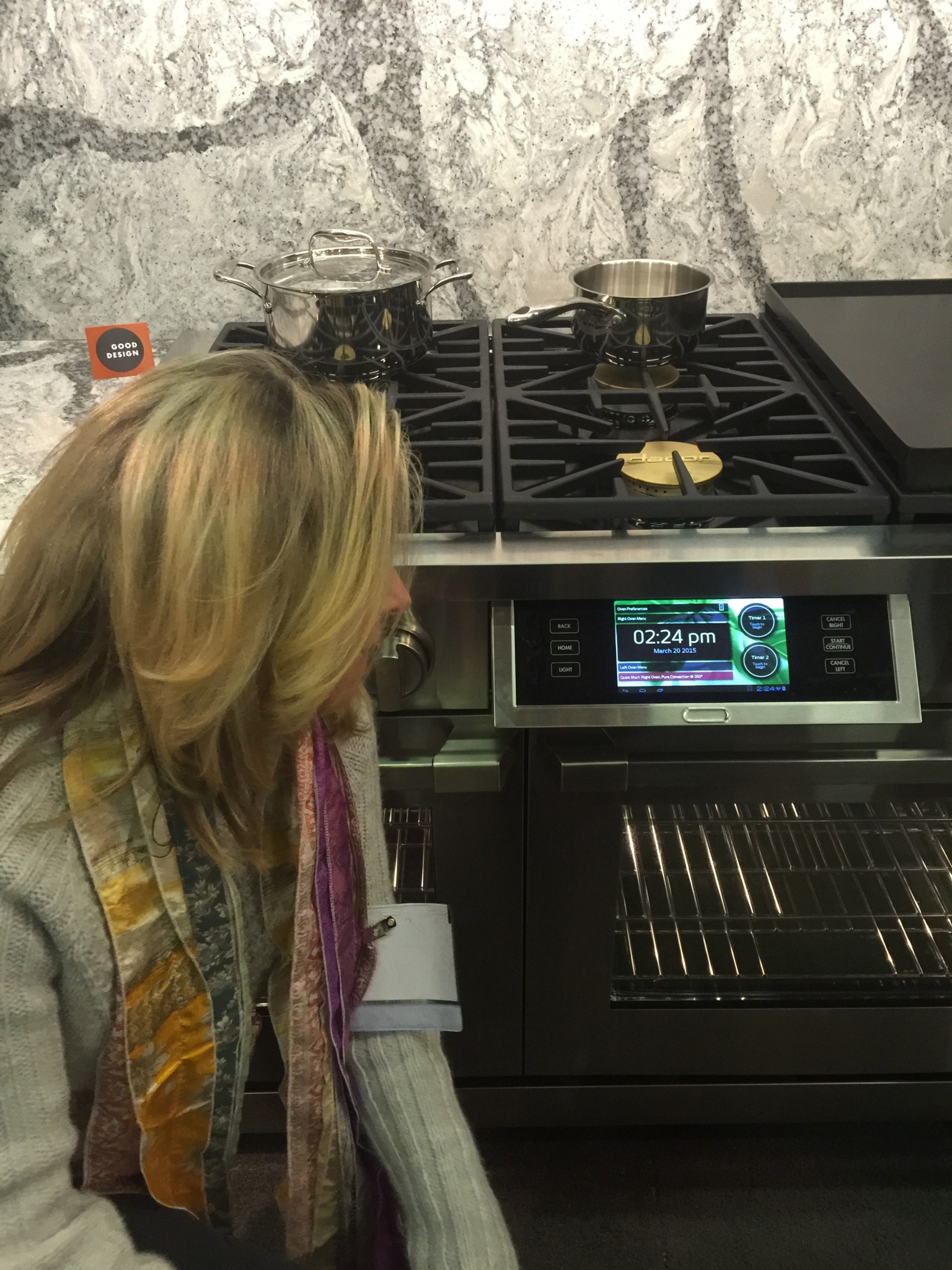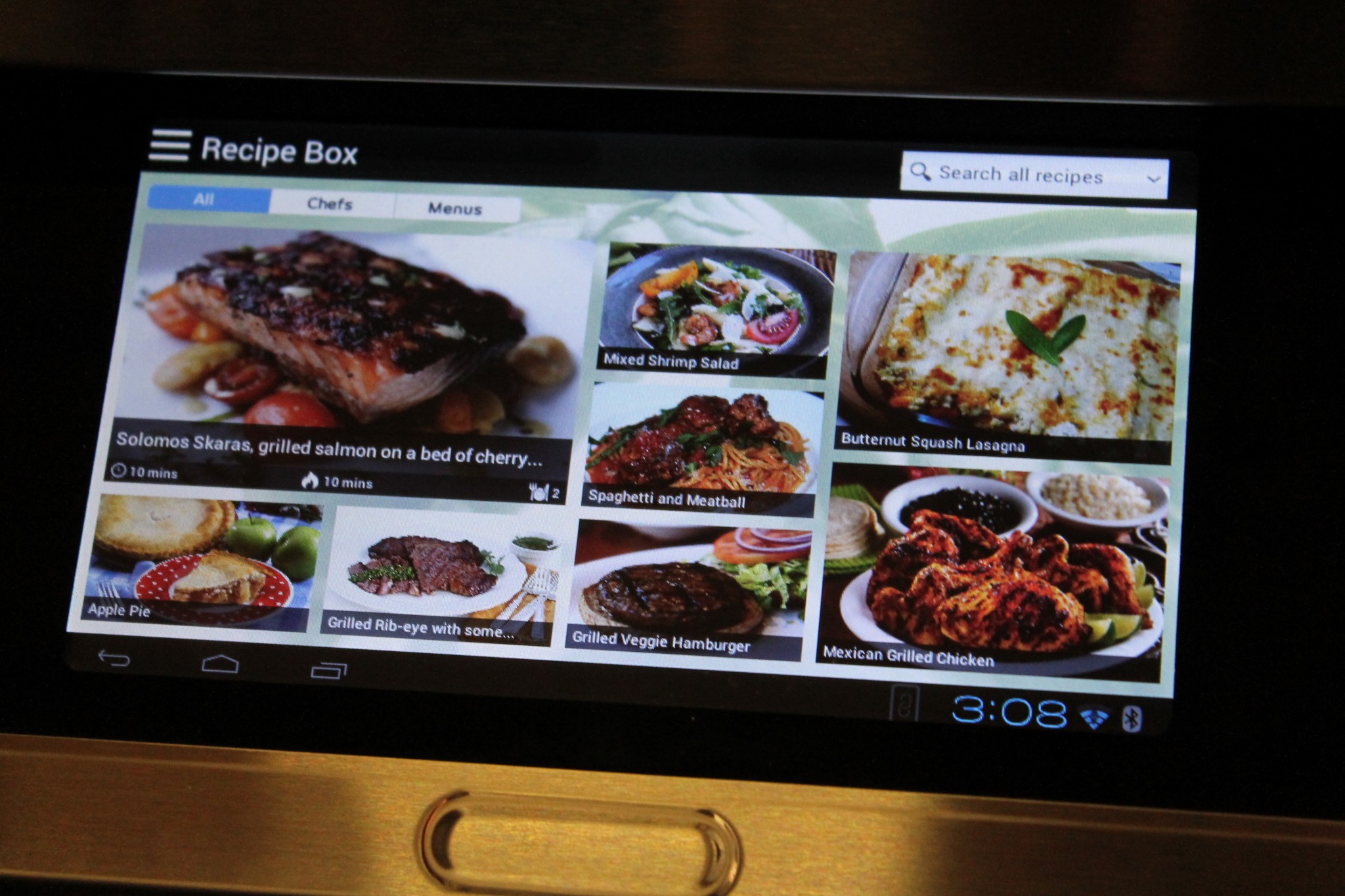 I had to stop by the Crestron booth, the leader in home technology, and I must say I was not disappointed. Richard Kurtzer introduced us to the latest in Crestron home automation system all controlled through your tablet.
Lighting has always been one of my design niche specialties. One of my challenges is keeping ceilings and walls free of clutter from things such as speakers and outlet plates. DANA INNOVATIONS had my solution to all of these problems with their family of product offerings. Sonance offers invisible speakers that deliver unbelievable sound quality from ceilings or walls, with no visible signs of the actual speaker, creating music that seems to come from nowhere. Trufig is a revolutionary design solution that allows technology and switch plates to be mounted flush into the wall or ceiling. This application will allow you to paint, wallpaper, tile etc. over to create a seamless design.
This gem of a company absolutely gets my BEST in SHOW! I dig clothes and I dig Metalprogetti S.p.A., their business is all about creating the most out of your closet! My next question to this amazing company was what about my shoes? They told me they will be introducing a vertical shoe shelf unit, can't wait to see that!
There were lots of artisans showing their art and as a designer and lover of ALL things art I skipped through row after row of beautifully designed furniture, lighting fixtures and wall art. I met artisan Palo Samko out of Brooklyn NY. Palo's work was standout spectacular. What I loved about his pieces were the simplicity of the design and the use of all reclaimed materials. Check out our interview with Palo here.
This glass ping pong table is convertible to a dining table adds a huge "WOW" factor to any decor; it really makes a statement. With a retail price of $30,000.00 it is not in everyone's budget but, if you have it in your budget then by all means let's play!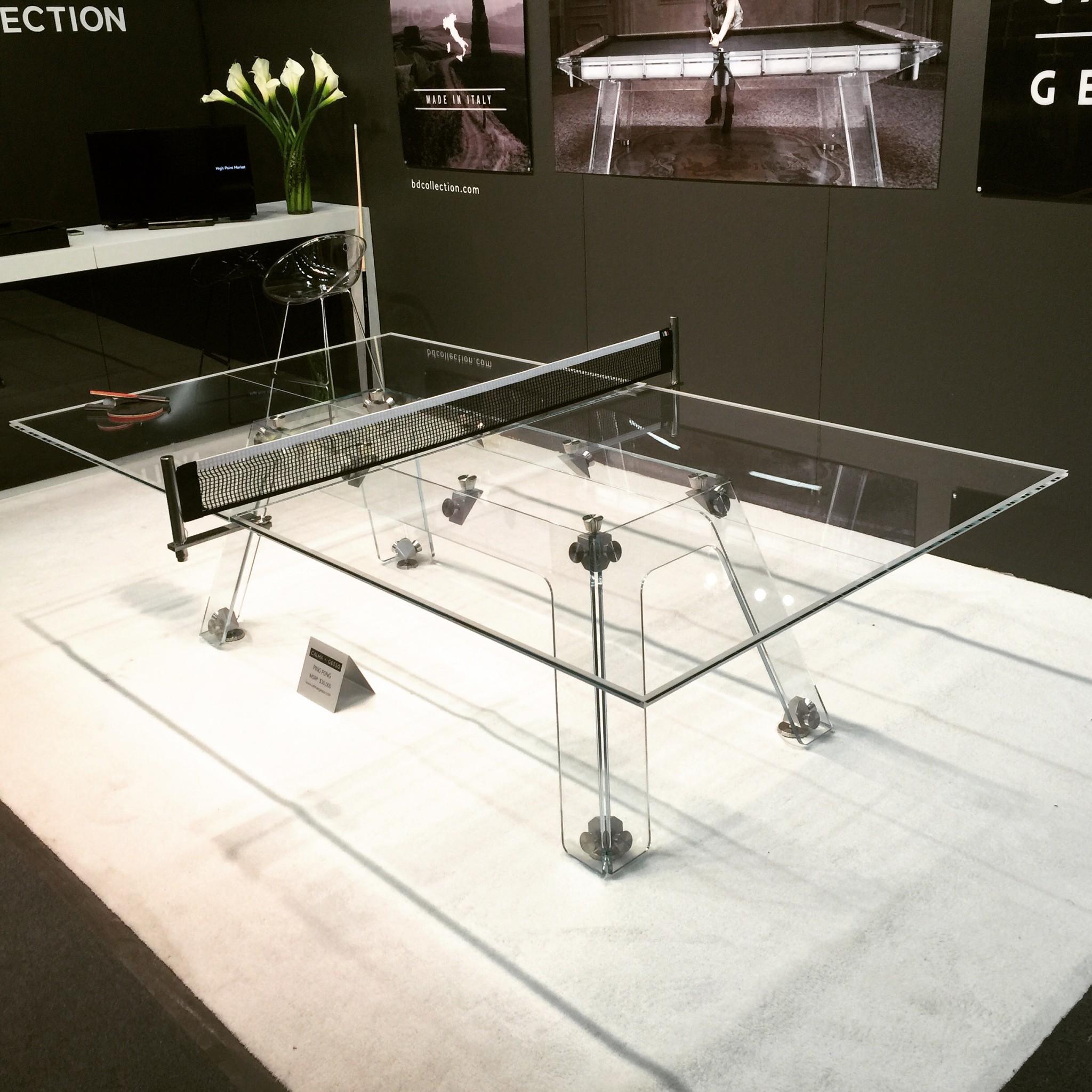 Other favorites from the show include art curated by Next Step Studio & Gallery and funky metal lighting fixtures.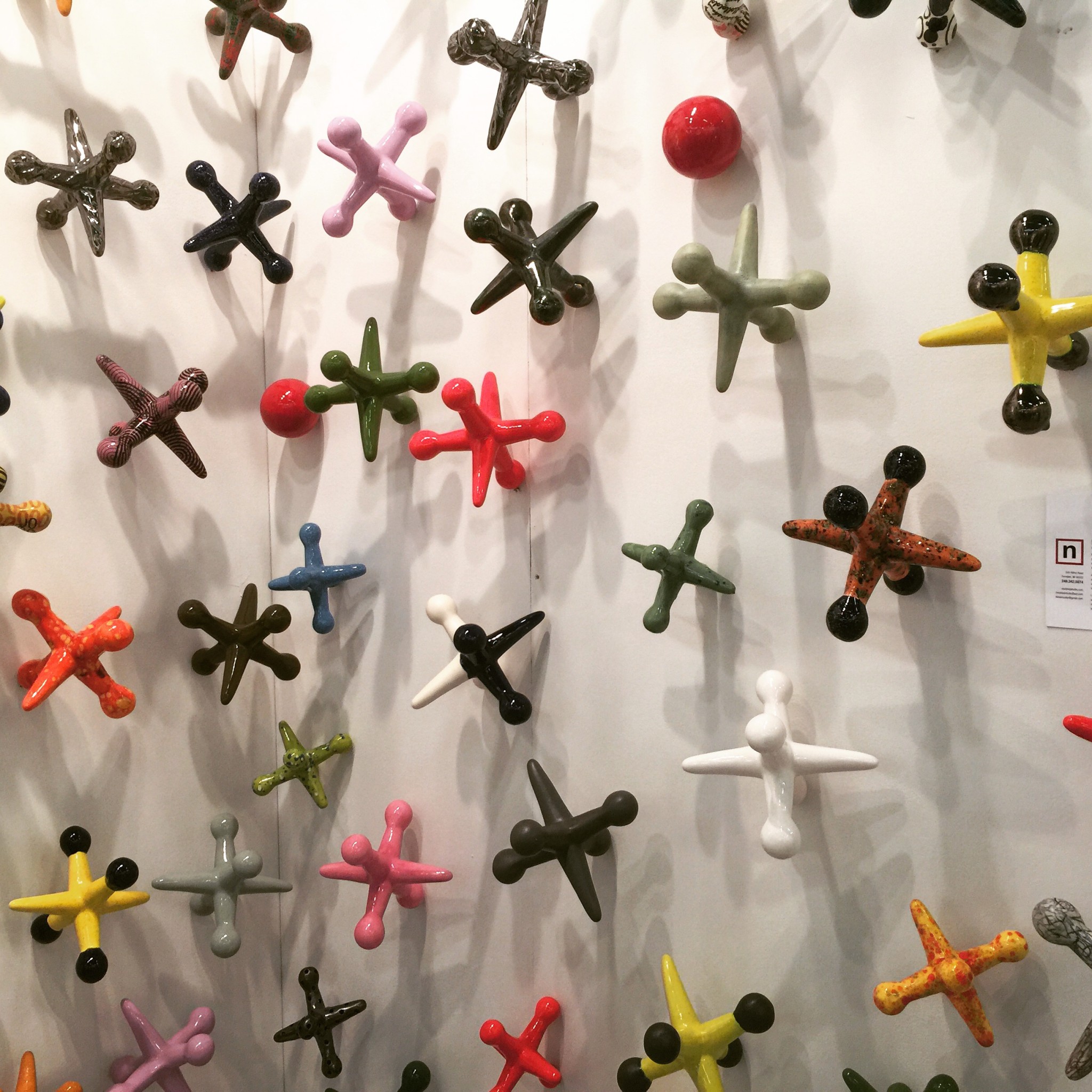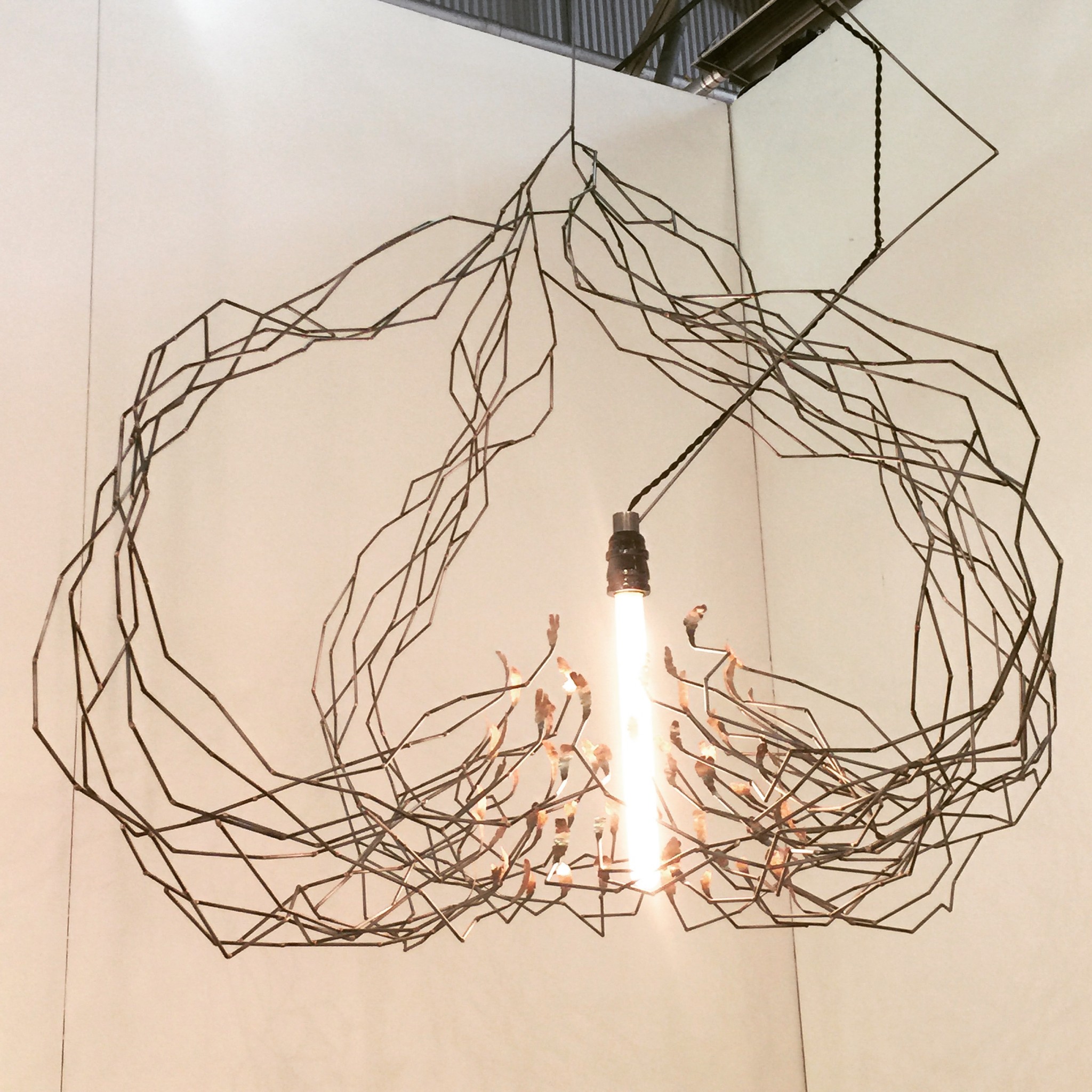 The Bad
Trying to navigate the show was like trying to get from point "A" to point "B" in NYC at rush hour with no traffic lights or stop signs. The chaos was exasperated by the lack of signage at each booth. I think the AD show could step up to the 21st century and have an app with an interactive map of the show floor to help your navigation. AD show, if you need help with this I have a 21 year old that could do that for you, just saying.
I do wish they had offered more SMART HOME technologies because that is definitely the future of home design.
The opening night cocktail party was difficult to attend due to the mass of people. The parties were almost impossible to enter to get a cocktail so we just gave up and left.
The Ugly
The venue size was not suited to the event. There were too many people and too little bathrooms which create a real problem. Trying to leave the event was like climbing Mount Everest. I called Uber five times and they cancelled due to the traffic; they couldn't get to us. Luckily some friends were walking by, so I was able to join their Uber ride and we were dropped off after them. This was a clear indication that a new facility should be sought out.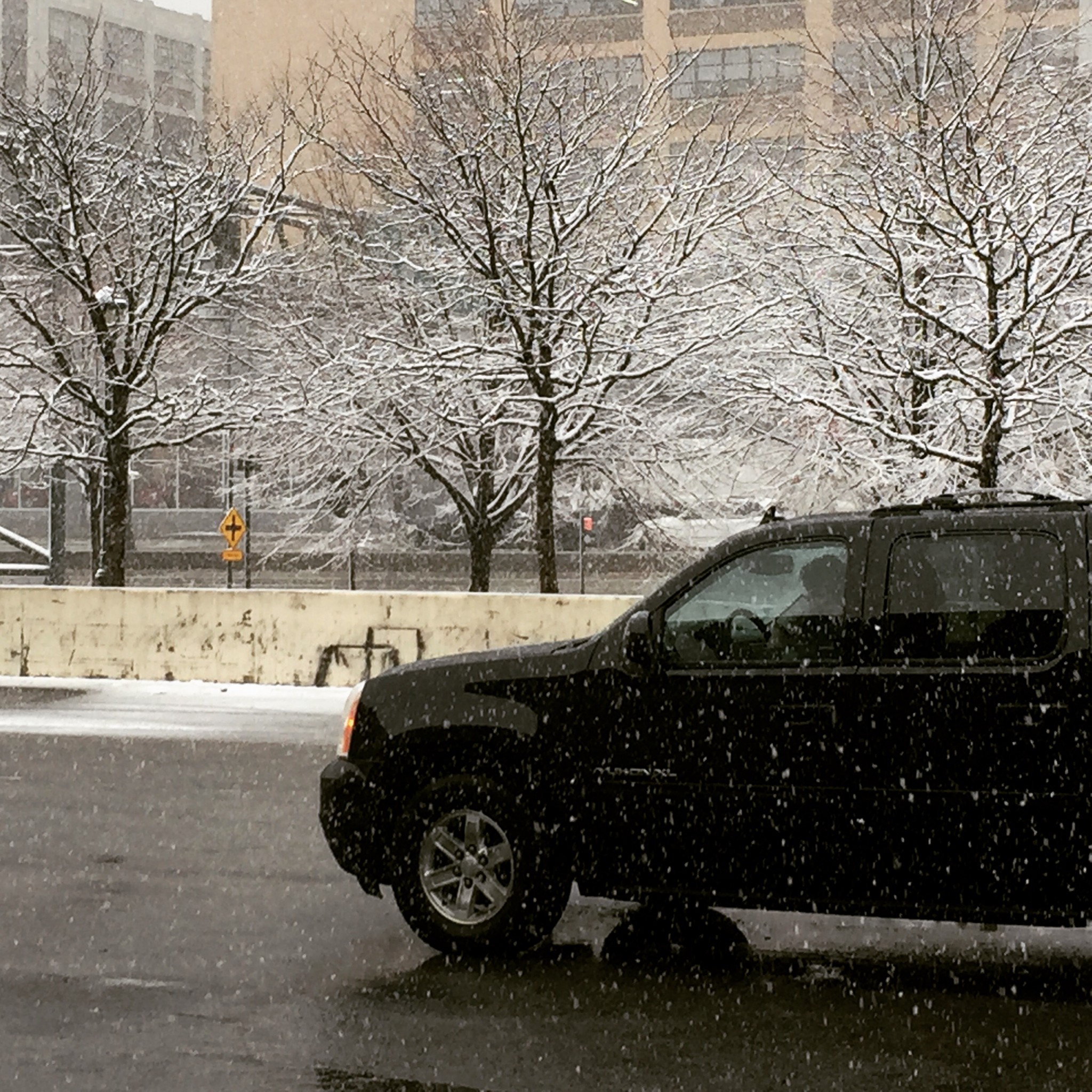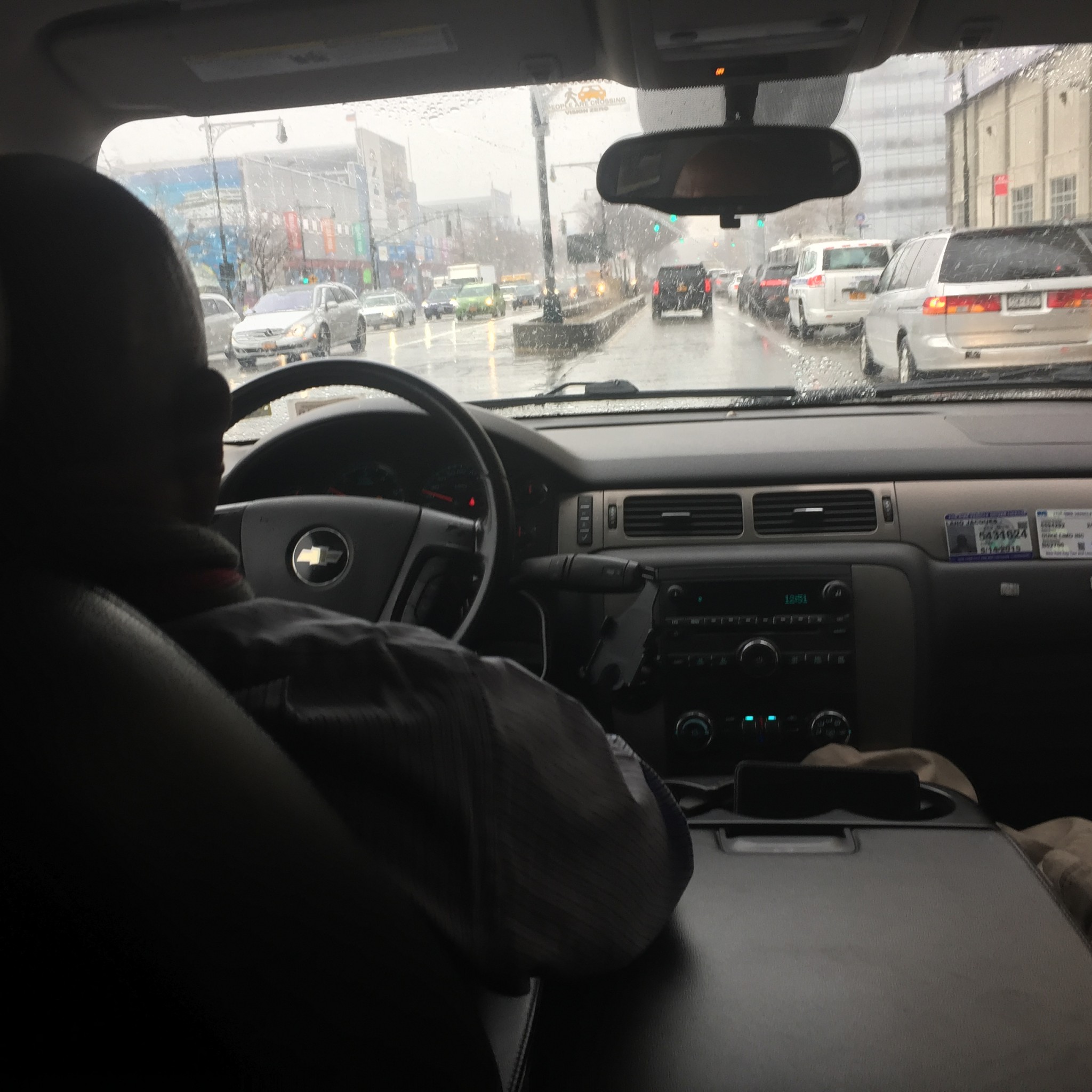 Share This Story, Choose Your Platform!