Outdoor living has risen to new levels with kitchens and living spaces, in addition to recreation. Keeping friends and family protected from being publicly displayed to neighbors and traffic, can be a tricky prospect. However, with screens and fences that add to the beauty of living space, there will be no curious eyes intruding a back yard.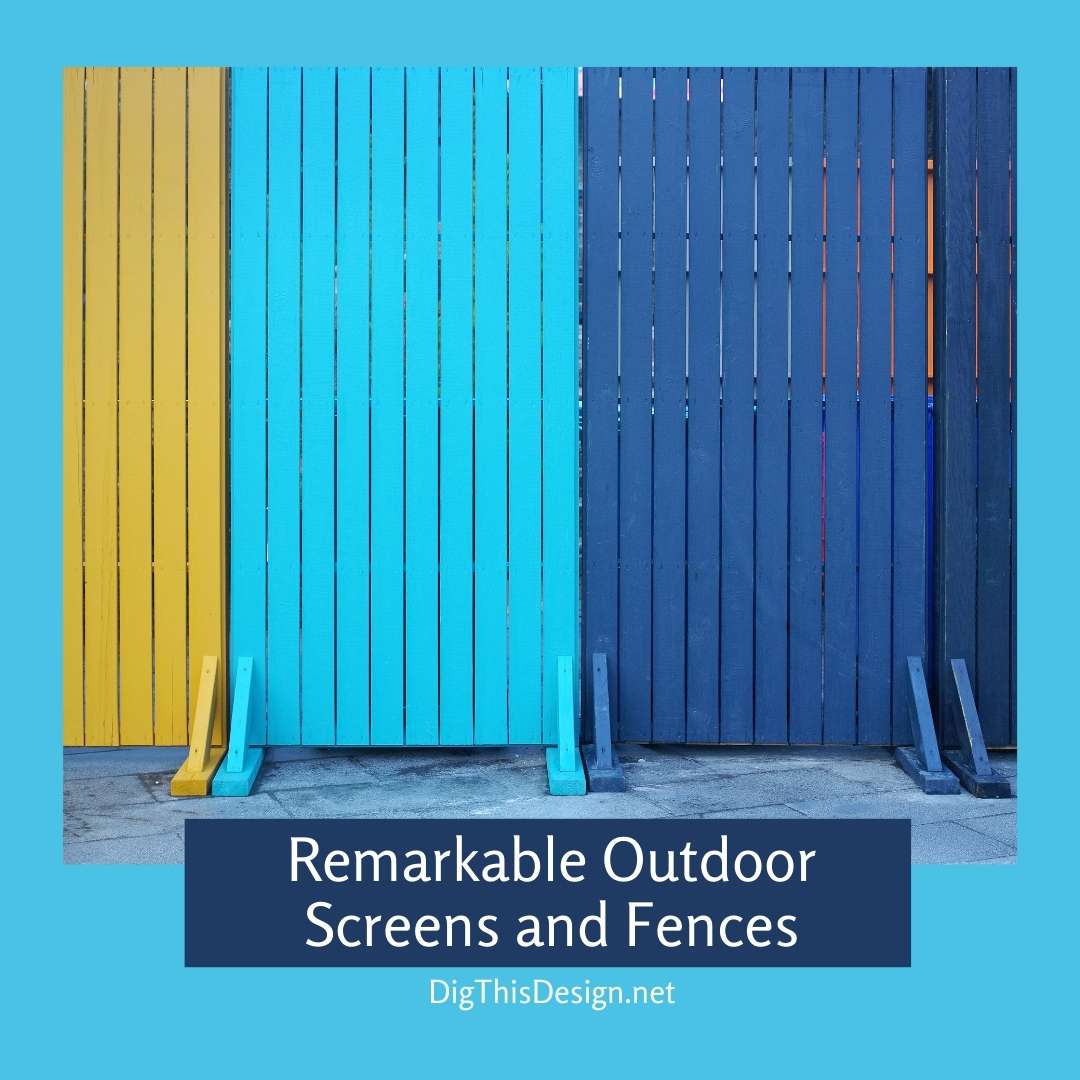 Screens
Timber screens that are made from softwood can blend beautifully with surrounding shrubs, trees and grass. Stained or painted, they will also add flavor to an outdoor living space. A perfect style is contemporary for matching any additions made to an outdoor area.
Adding a sauna, pool, or kitchen is simple when contemporary design is used as a backdrop. Different heights and widths of screens than use horizontal or vertical softwood slats, provide privacy without feeling boxed in. Air is able to circulate in and around the slats but the spaces are small enough to prevent outside traffic from peering in.
Outdoor screening is not limited to bordering property but can also be used as a divider for different scenarios. Placing a couple of screens in front of a patio can allow one to enjoy a quick step outdoors to feast in the morning sunlight before preparing for the busy day ahead. Short screens can be used for separating gardens from physical activity to avoid damage to plants.
Fences
Picket fencing is the ultimate dream of may homeowners that want to show off the beauty of property. Now available in pre-made fence panels, almost any design can be used to accent a house and yard. Choices are vast with decorative post tops, gates, brackets and hardware to create a one-of-a-kind look that draws street appeal. With panels that are professionally sized to offset the proportionate layout of a property, self installation is possible that brings amazing results.
Outdoor living is the perfect way to enjoy nature and feel freedom from the stress of life. By using screens and fences, yards not only become a personal sanctuary, but will increase the value of a property. Softwood is a natural way to blend the beauty of the atmosphere while using a protective barrier from the outside world.
Images Courtesy of Canva.
Share This Story, Choose Your Platform!