Your bathroom may not be the first place you think of when you think of remodeling your home or even sprucing up your space. However, the bathroom, particularly the master bathroom, is likely an area where you spend a lot of time in the morning and evening, even if you don't realize it.
While you can't always transform your bathroom overnight if it needs a lot of work, there are some things you can do to turn a dull bathroom spectacular. Use this guide to help you do exactly that.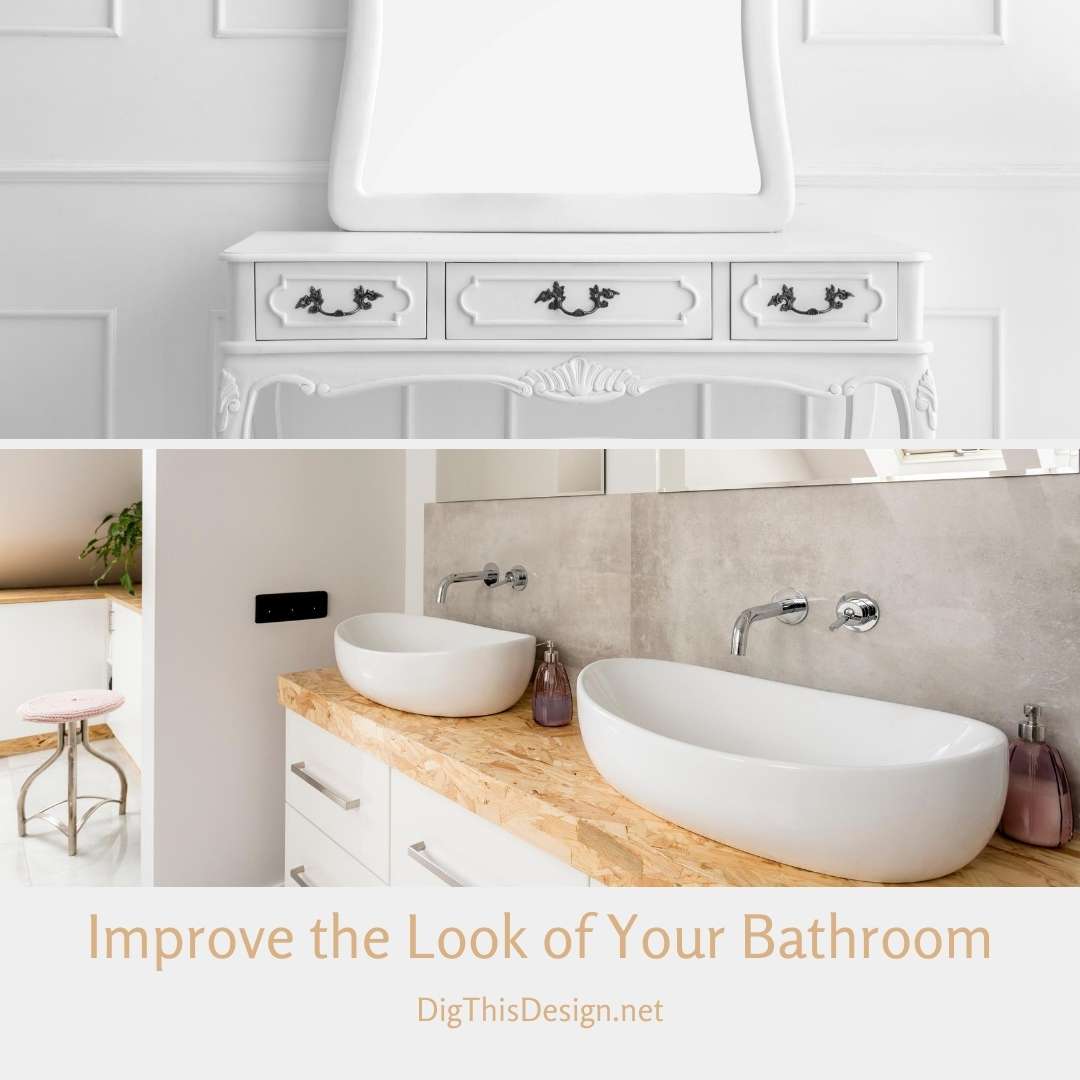 1. Put a new coat of paint on the walls.
It might seem obvious, but many homeowners just don't think about painting their bathrooms as often as they should. After all, the bathroom paint gets a fair amount of abuse because of the hot water and steam that accumulates in the room.
For a small bathroom, stick to lighter colors. They'll help a small space feel a bit more open.
2. Consider painting an old vanity.
Or, better yet, replacing the top with a more interesting material like natural stone. Tops can be cut to size and put in place, even if you have an existing vanity.
If your vanity is beyond saving, replacing it might be a better option though. You can find all sorts of vanities in stores, and online sites like ModernBath.com vanities can be useful as well.
3. Replace the sink in your bathroom.
An old, tired looking sink fixture isn't going to make your bathroom look its best, especially if you have a more modern home.
Instead of basic white, try a sink fixture made of a unique material like glass, tile or stone. You can find these specialty sinks all over, and while they tend to cost a bit more than your standard sink, they can really make a difference when it comes to how your bathroom looks.
4. Swap out the hardware in your bathroom for new hardware.
Matching hardware can give your bathroom a better overall look and breathe new life into the space, even if you go for antique pulls. For a more modern look, choose something like polished silver, glass or a painted mosaic tile.
If you need something that works better in an eclectic home, you might do well with a flat silver or bronze. These tend to work well in transitional homes that have a bit of modern and traditional style mixed together.
Images Courtesy of Canva.
Share This Story, Choose Your Platform!