Running a small construction business can be both rewarding and challenging. It can take a lot of effort to run your business professionally and encourage its growth. However, if you foster an environment of organization, safety, and clear communication, you can set your business apart. 
In this article, we'll look at the many ways that you can effectively run your construction business, from staying up-to-date with construction regulations to appropriately marketing your company.
7 Tips for Running a Small Construction Business Professionally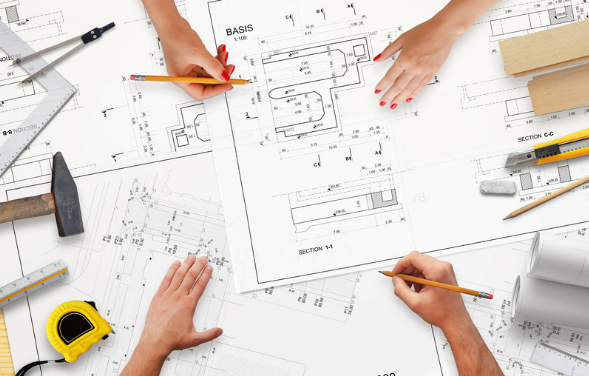 Whether you're a new business staying afloat or an up-and-coming construction enterprise, these tips will help you. Here are 7 tips for running a small construction business professionally.
1. Get Organized
Getting organized is a critical step toward running a successful small construction business. Start by creating a comprehensive business plan that outlines your goals, target market, and marketing strategies. Then, develop a strong and straightforward project management system. 
Be sure to create a budget for both short-term and long-term projects and track your expenses carefully to manage cash flow efficiently while optimizing profits. Finally, establish clear policies for construction invoices, contracts, payment terms, change orders, and dispute resolution.
2. Hire the Right Employees
Your team can make or break your business, so make sure you hire skilled and reliable professionals who share your vision and values. Look for candidates who have experience in the construction industry and who possess the qualifications and licenses required for your projects. 
You should also consider their level of commitment and attitude towards work. Be sure to conduct thorough background checks and reference searches before extending an offer of employment. Additionally, create a work culture that fosters teamwork and communication,
3. Invest in Quality Tools and Equipment
Investing in high-quality tools and equipment is a must for running a successful small construction business. Good quality tools and equipment are essential for producing high-quality work (for indoor and outdoor projects), increasing productivity, and improving worker safety.
Renting or purchasing low-quality tools or equipment may seem like a cost-saving solution to tight budgets, but it can lead to wasted time, injury, or poor-quality work. So invest wisely in those construction tools that offer precision and reliability and are backed by a positive reputation. 
4. Establish Clear Communication Channels
Communication is essential for any business. Regular communication between team members, clients, and suppliers can prevent misunderstandings and ensure that everyone is on the same page. That's why you should create an open-door policy that encourages your team to speak up. 
To make this process easier, use collaboration tools such as project management software or shared calendars. Develop a communication plan with clients that clearly outlines expectations for project timelines, costs, quality standards, and dispute resolution processes.
5. Network with Other Professionals in Your Field
Networking with other professionals in your field is a great way to learn, grow and expand your small construction business. So, be sure to attend industry conferences and events, join local associations or groups, and maintain an active presence on online forums like LinkedIn.
Do what you can to build relationships with fellow contractors, suppliers, and project owners. Such relationships could set you up for positive referrals. But if you really want to win the networking game, collaborate on projects that increase your exposure to potential clients.
6. Stay Up-to-Date with Legal Regulations
Laws surrounding licensure, permits, zoning regulations, insurance requirements, and safety standards are constantly evolving, making it essential to stay aware of any and all changes. Failure to comply can result in significant financial penalties or even suspension of operations. 
For these reasons, you should get professional consultations from trusted lawyers and specialists who can help you understand the legal landscape. Be sure to stay informed about local building codes, environmental standards, labor laws, banking rules, and tax requirements.
7. Market Your Business Effectively
Effectively marketing your small construction business is one of the keys to its success. Start by creating a professional website that shows your portfolio of completed projects, certifications, and team members. Then, use social media or paid search ads to reach potential clients. 
In addition to advertising, make sure that pursuing marketing activities enables you to generate leads and build relationships that bring in new business down the road. This requires an intimate understanding of your customer base, which you can get from tracking metrics and analytics. 
In Conclusion… 
Running a small construction business requires hard work, dedication, and a commitment to professionalism. By investing in quality tools, hiring skilled and reliable employees, fostering clear communication channels, and more, you'll contribute to your company's prosperity. 
The moment you begin to take these tips into consideration is the second you'll start attracting repeat customers. Put these tips into practice today and watch your construction company grow.
Other posts you might enjoy:
4 Mistakes to Avoid When Choosing Builders for Your Home Construction
Waste Management – How to Choose the Right Service
Human Resource In Construction Companies
Share This Story, Choose Your Platform!