The most beautiful and modern homes feature an open, airy feel with lots of natural light flowing in through strategically placed windows. Large picture windows have traditionally been the source of light to brighten a room, but replacing the picture window with a beautiful bay window can create the feeling of the outdoors coming into the room. The perfect bay window will have venting windows on either side of the large picture window in the center, and few places could be better than a window seat where one can relax and enjoy the scenery.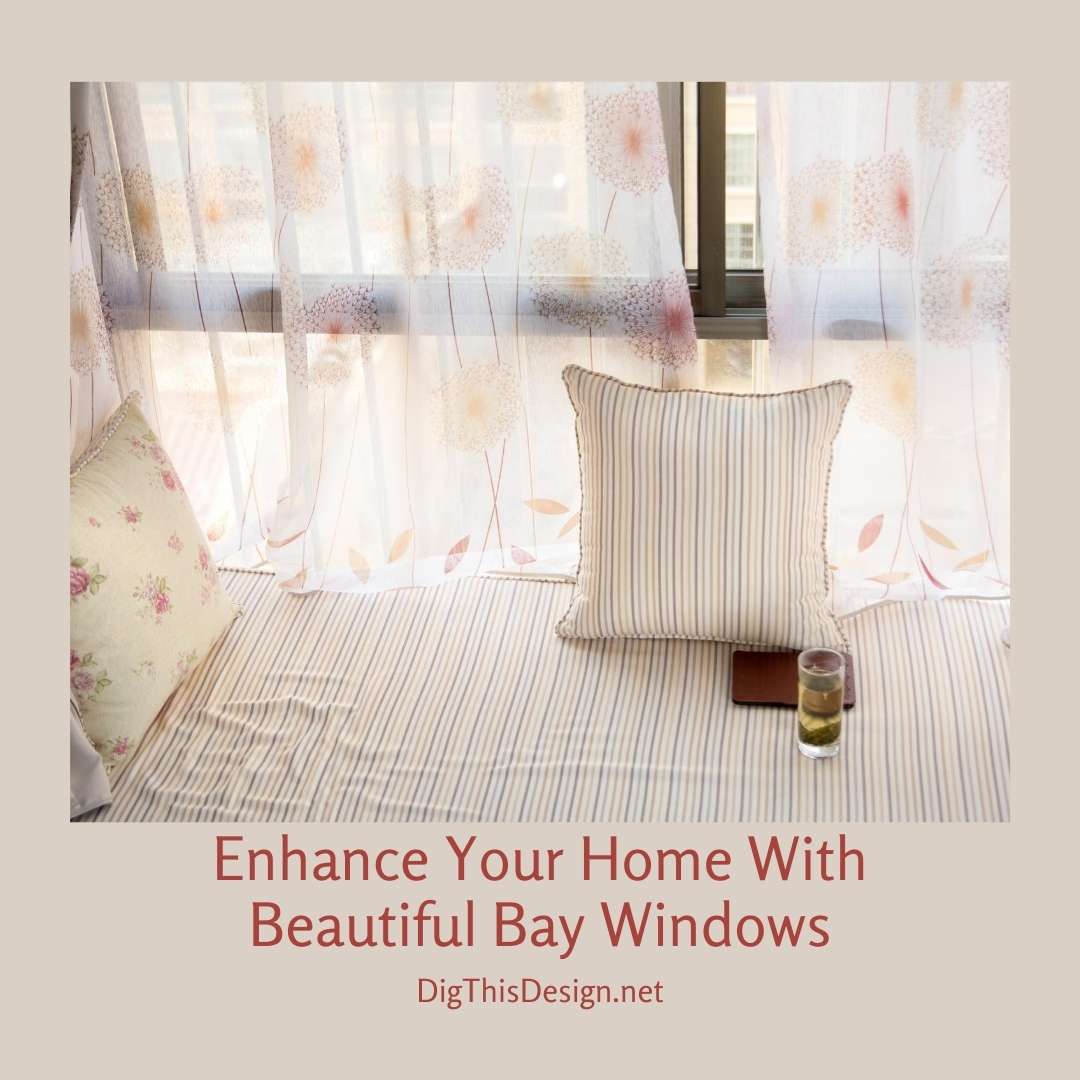 The Location is Flexible
While many people think of the living room as the best location for a bay window, this design element can also be used in a dining room or a bedroom. In fact, a bedroom is the ideal location for a bay window that features a cushioned window seat perfect for enjoying a favorite book and large enough for a cat nap.
The Benefits are Many
Bay windows not only improve the interior space of a home, but add greatly to the curb appeal and the exterior appearance of a home. Most homeowners will eventually decide to replace some or all of the windows in their home. This choice may be due to the deterioration of the existing windows, or simply because they want to update their home and improve the overall design. Adding a bay window or two is a wise upgrade that not only makes the home more attractive inside and out, but also adds considerable value to the home.
Older Homes are Great for Bay Windows!
Older homes that have good bones and are structurally sound are often a good choice for people who what to buy a home but cannot afford a new construction. The cost of an older home will be considerably lower and more affordable, and the first improvements are likely to be replacing the roof, siding and windows. The exterior facelift of an older home can be greatly enhanced by replacing an older picture window with a beautiful, new bay window that allows lots of light into the home. In addition, a bay window or two can add a design feature that makes the home stand out in the neighborhood. When choosing replacement windows, a homeowner should make sure the glass is energy efficient and the frame is constructed of durable, long lasting materials. These qualities will guarantee the very best return on a wise investment.
Images Courtesy of Canva.
Share This Story, Choose Your Platform!