Anytime DigThisDesign takes it on the road we try to seek out and find the grooviest spots on the map. We recently hit the road to attend the South East Builders Conference show in Orlando only to be unimpressed with the vendor attendance. We don't give up easy, so we got busy looking for the unusual and unique and came upon a very cool place, The East End Market, located in the Audubon Park Garden district of Orlando. If you are into the "locally grown" vibe…then this place is for you. During our trip, we were only able to experience a few of the vendors here, but I highly recommend checking out the rest of the vendors at East End Market for your own trip there.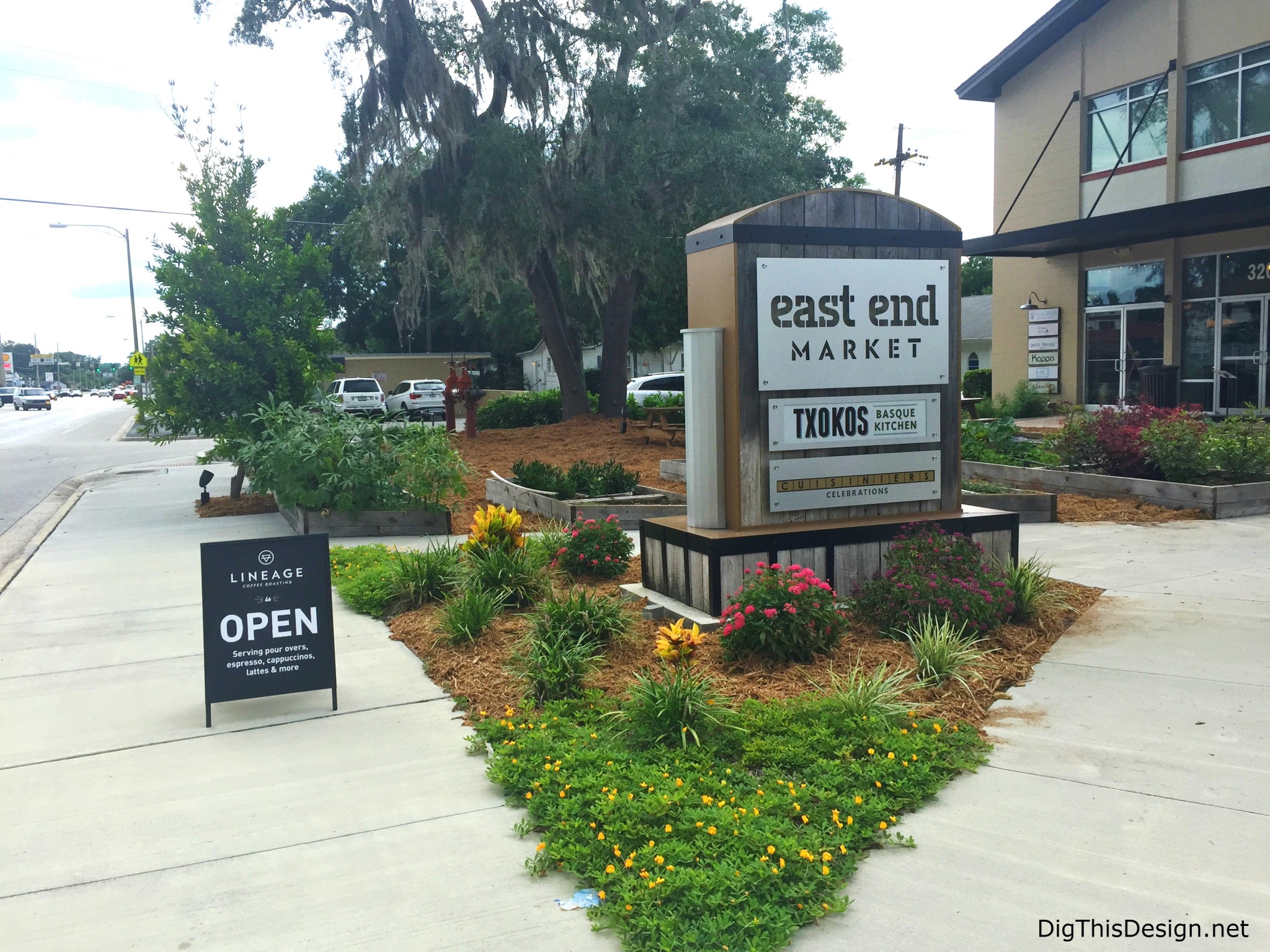 Greeted by these smiling sunflowers we were anxious to see what was inside this unusual place.
The East End Market is not your typical farmers market, it is actually several retail establishments with the same homegrown values. It is a place where you can stop in for a bite or take home to eat, knowing it is made with love from quality wholesome ingredients. Entering you are hit with the aroma of freshly baked bread by the Olde Hearth Bread Co. and immediately a, "Hi, how are ya?"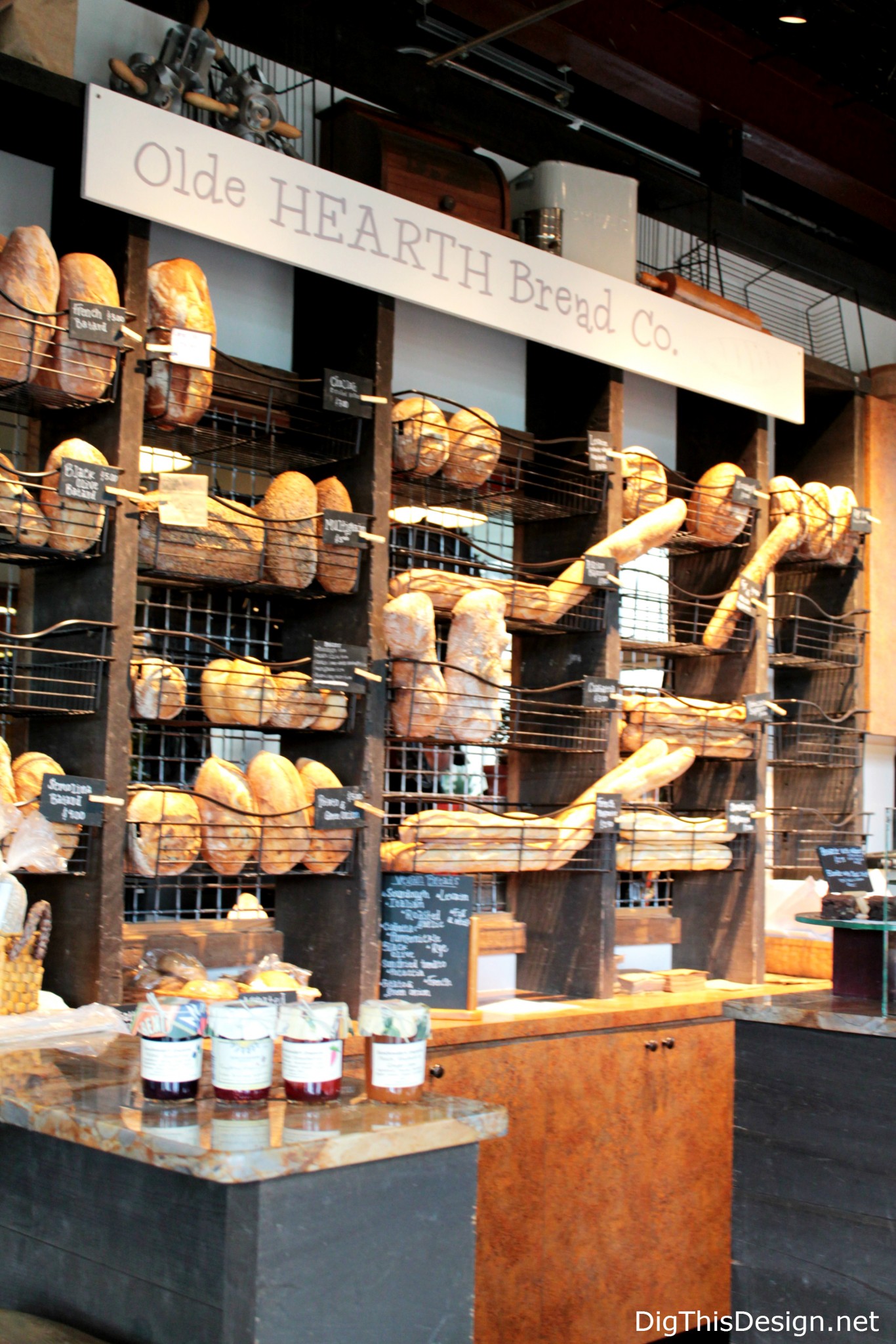 From homemade bread to micro-brewed beer, East End rocks it! I couldn't pass up tasting a ginger wheat brew just to make my husband Lee envious, he is such a fan of micro brewed beer! Local Roots offers beer and wine crafted (as their name suggests) locally within the state of Florida. They also sell local produce, meats, groceries and artisan crafts. They take their clean living a step further by using only reclaimed wood in their design; their bar top and beer taps were made by a talented local woodworker, Maxwell Hartley.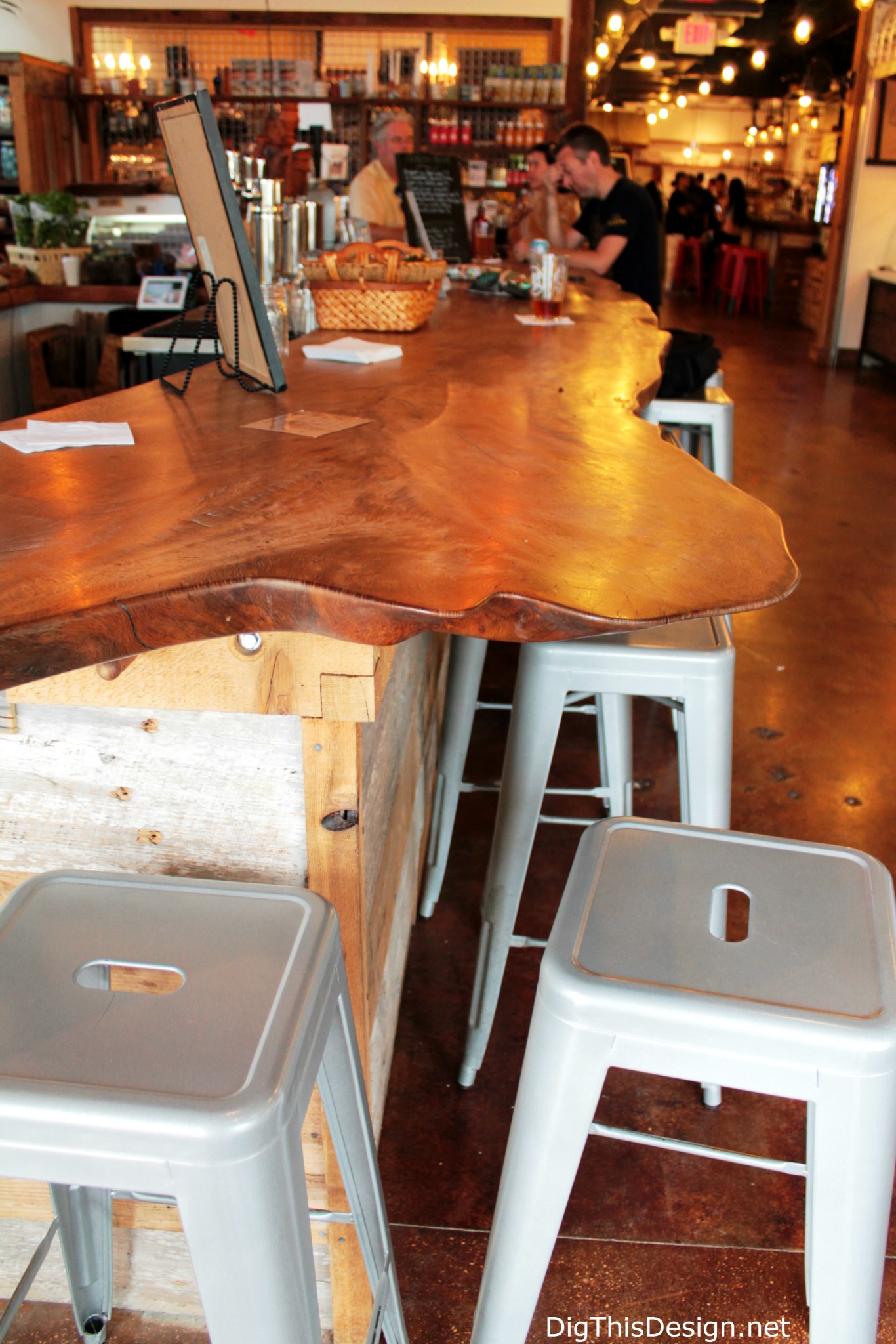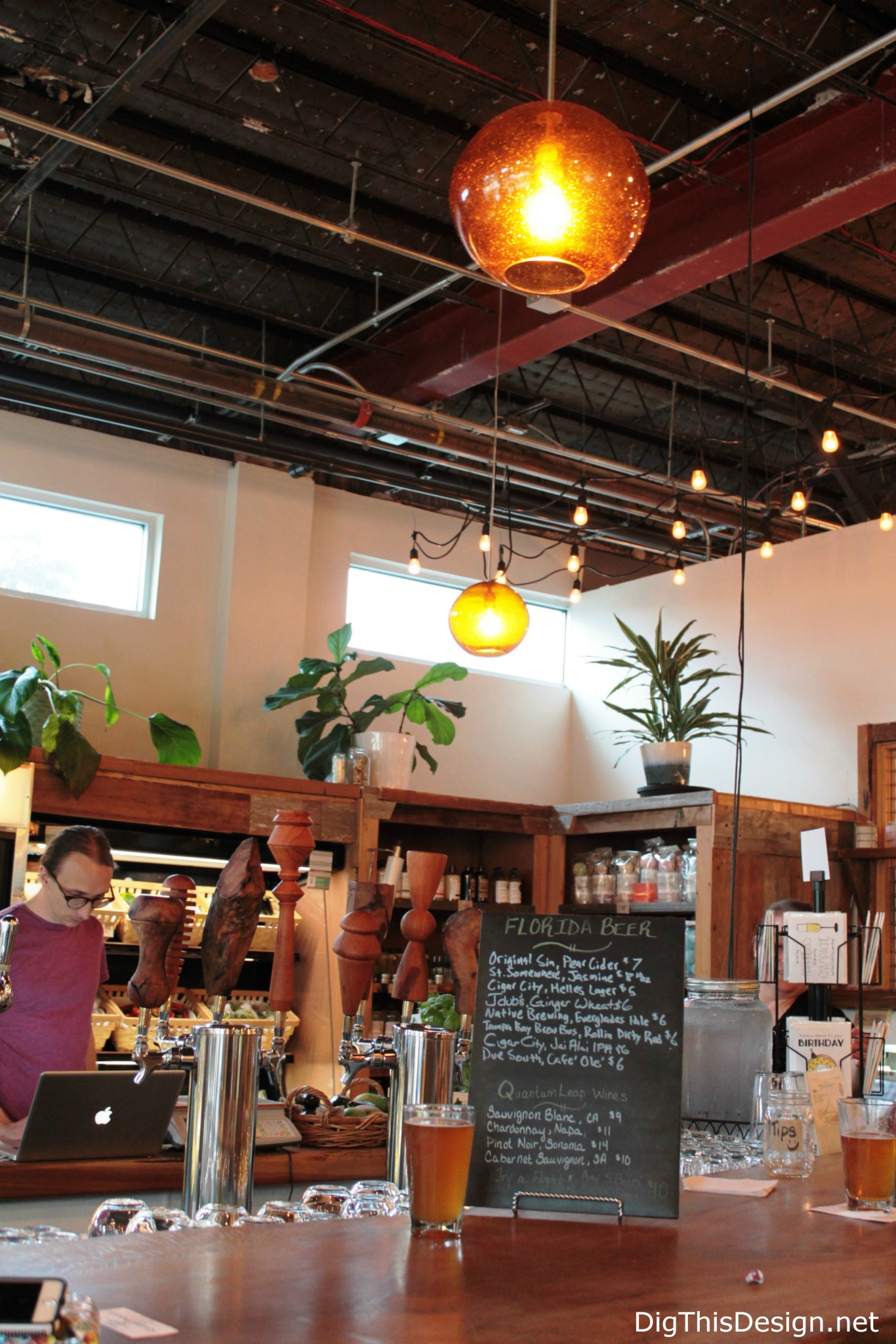 Local Roots takes on a country general store feel, offering all kinds of groceries, fresh farm eggs and grass fed meat. At the same time, the warmth of the materials used in their design gives you a good vibe. One that says, "stay for a while and have a beer".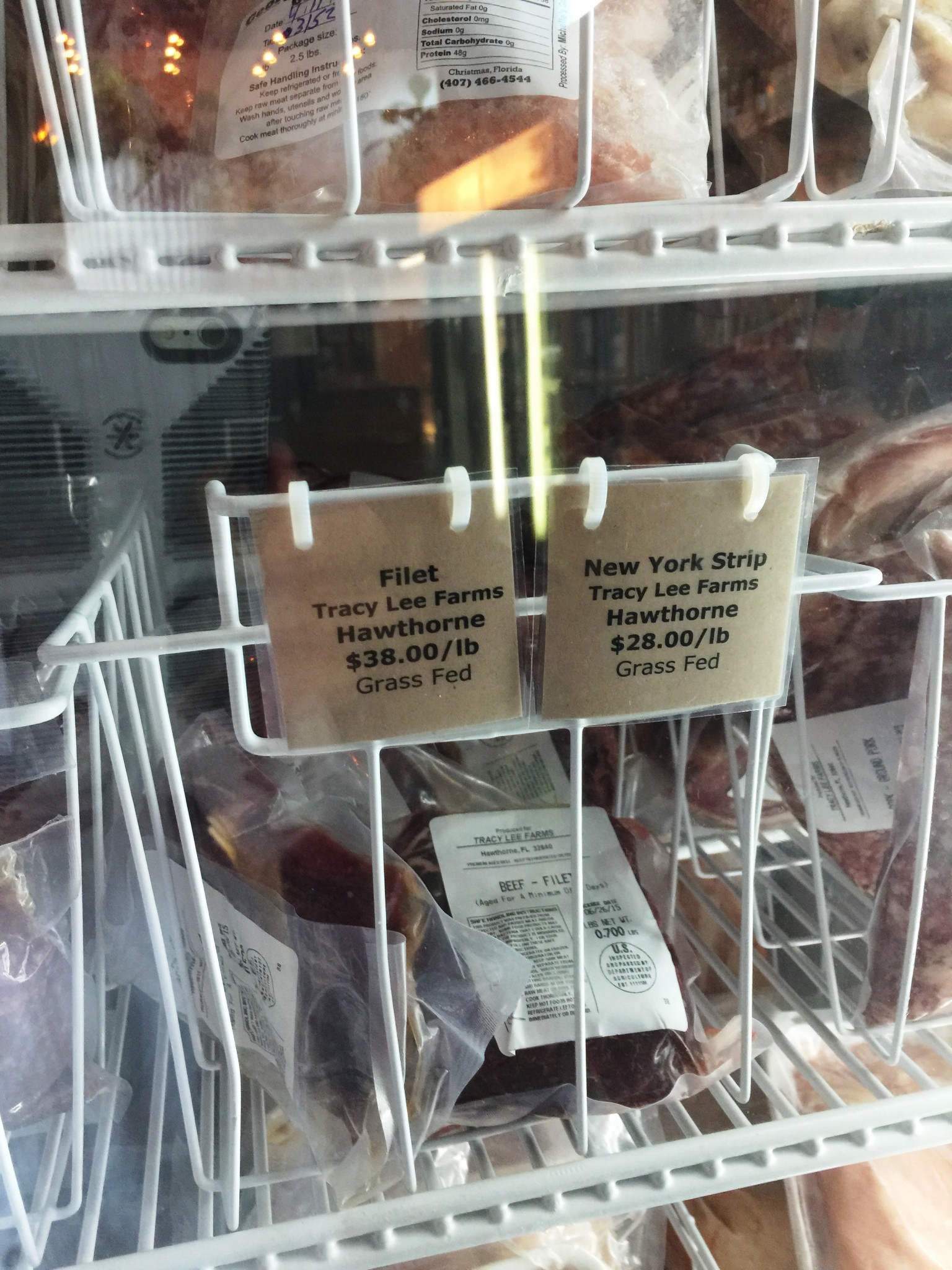 Further down the market is Porch Therapy. This small shop has a lovely collection of house plants and decor. There was an abundance of varieties of less common air plant species, which are difficult to kill and look great with modern home decor. This is a dream for me since I love to have plants at home but need something that thrives with low maintenance. Porch Therapy also carries succulents (great for those of you with black thumbs) ferns, and cut flowers. Basically, they have all you need to spruce up your porch and home with plants and plant decor.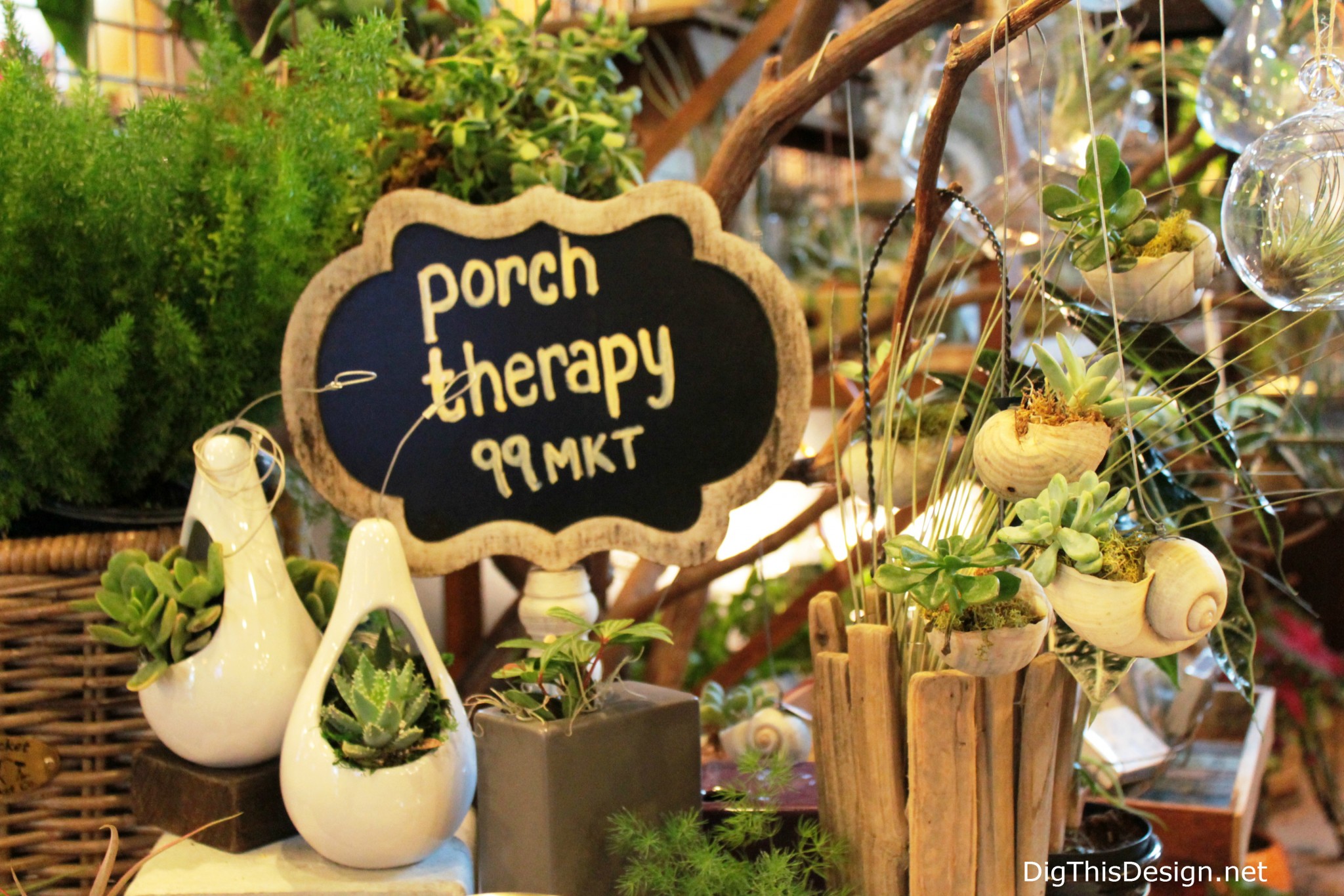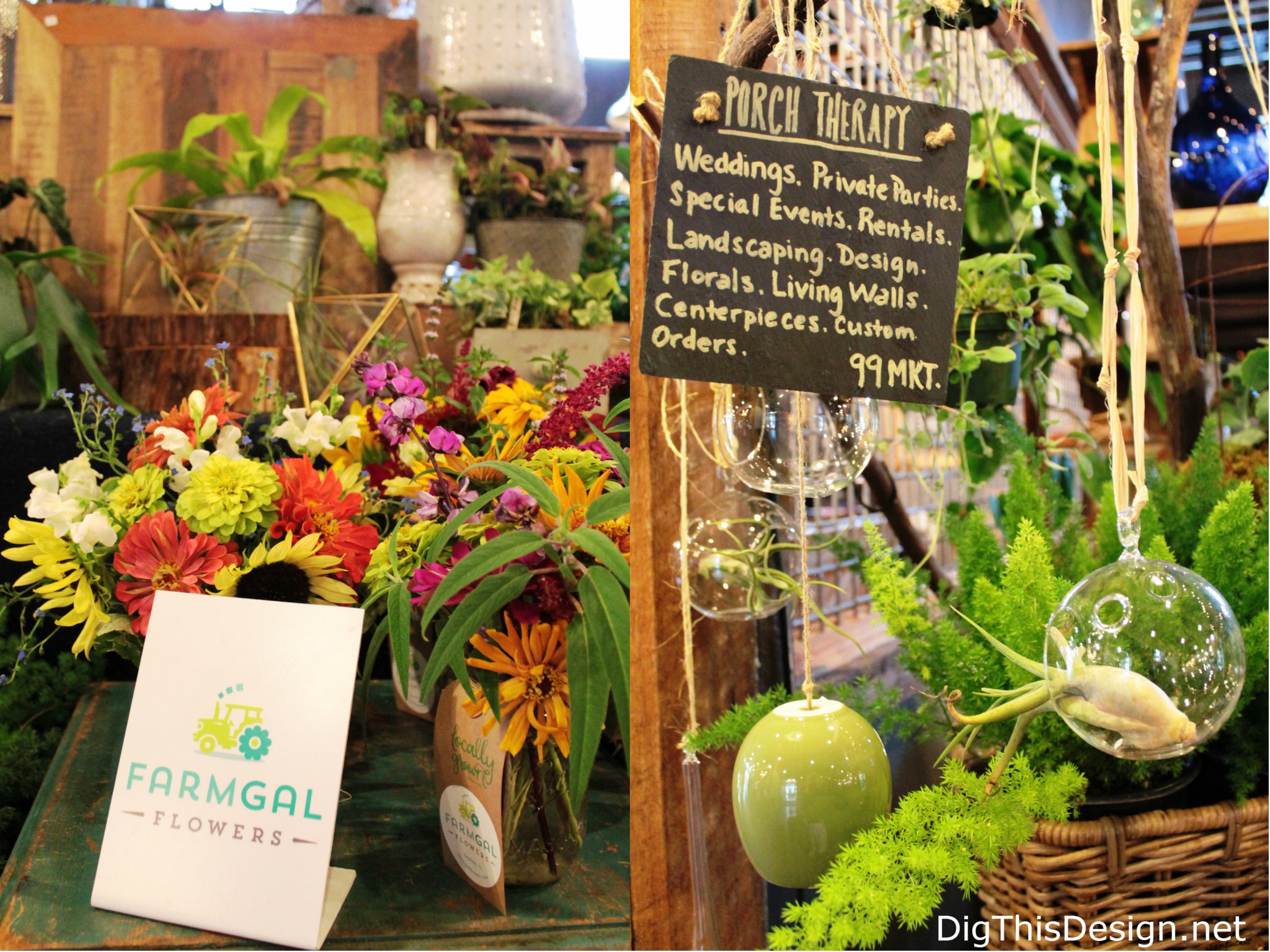 It was lunch time during our visit, so of course Stephanie and I enjoyed our time there with some sandwiches. Steph loved her Mediterranean mushroom panini from Fatto in Casa. Fatto in Casa is authentic Italian cuisine from baked sweets to savory salads, sandwiches and more. You can tell that the owner, Elisa Borello Scarpa, has a passion for quality ingredients going into her Italian dishes. Elisa also offers cooking classes on the second floor of East End Market at the Audubon Park Exchange and Demonstration Kitchen. For more information on classes or catering, visit her site www.fattoincasa.us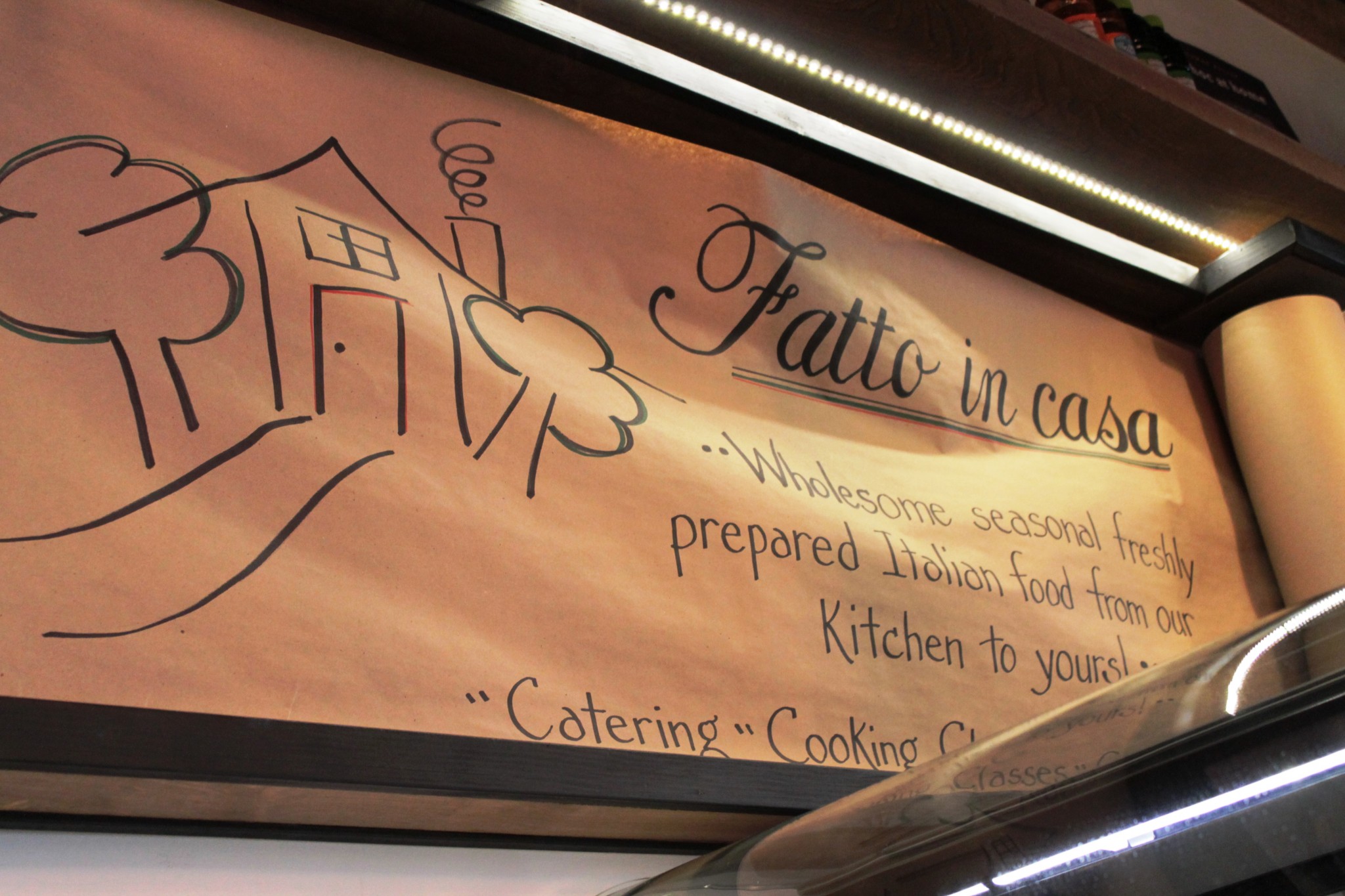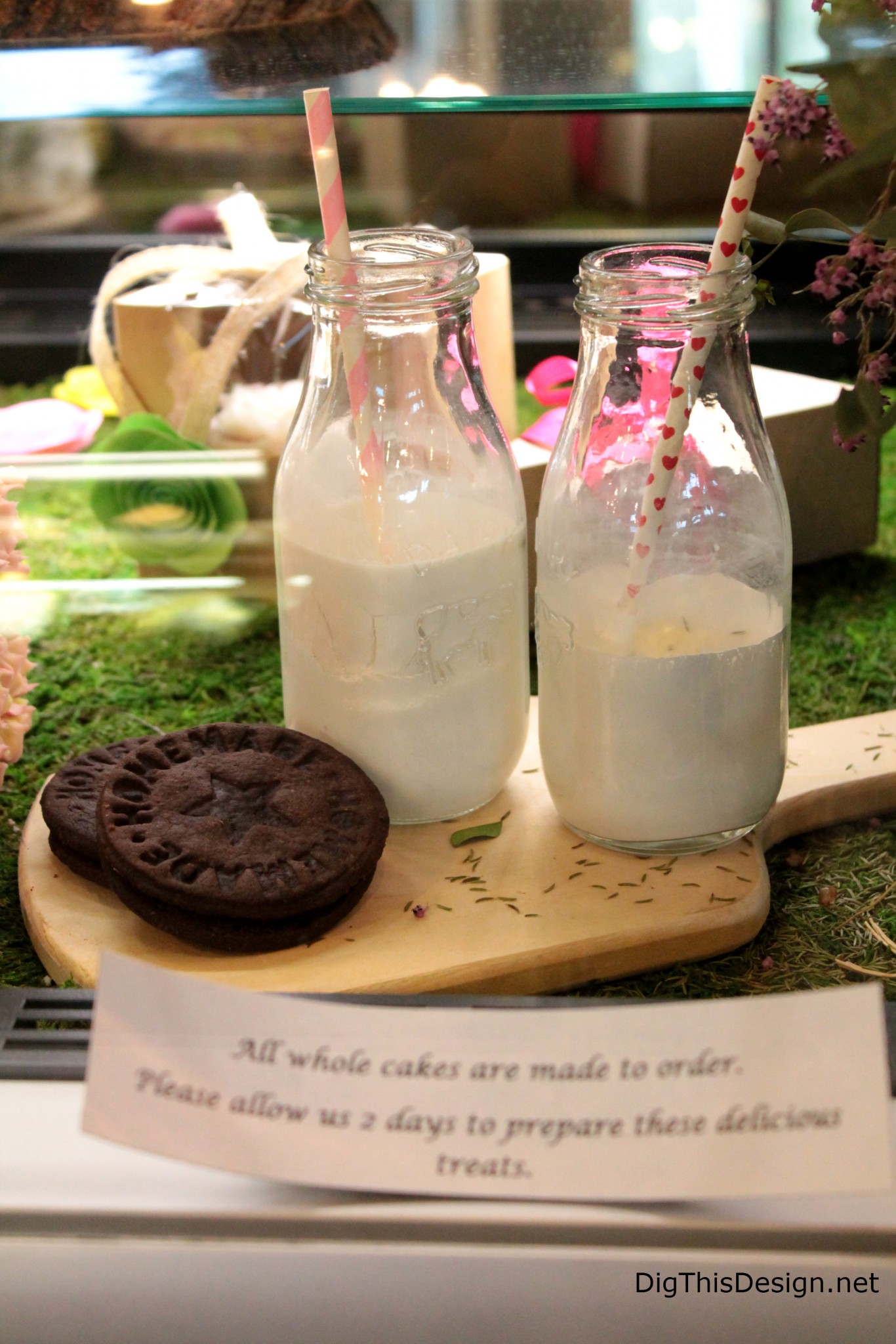 Kappo is an omakase style sushi bar with room for 7 patrons and much like some of the omakase sushi spots you would find in Japan, Kappo is first come first served, no reservations. If you're about to Google the word omakase, I'll save you a search, it refers to the chef making the meal selections for you. Aside from the 7 spots at the sushi bar, Kappo keeps its exclusive feel with curtains at the entry that draw you in with curiosity, wondering what the sushi chef is up to today.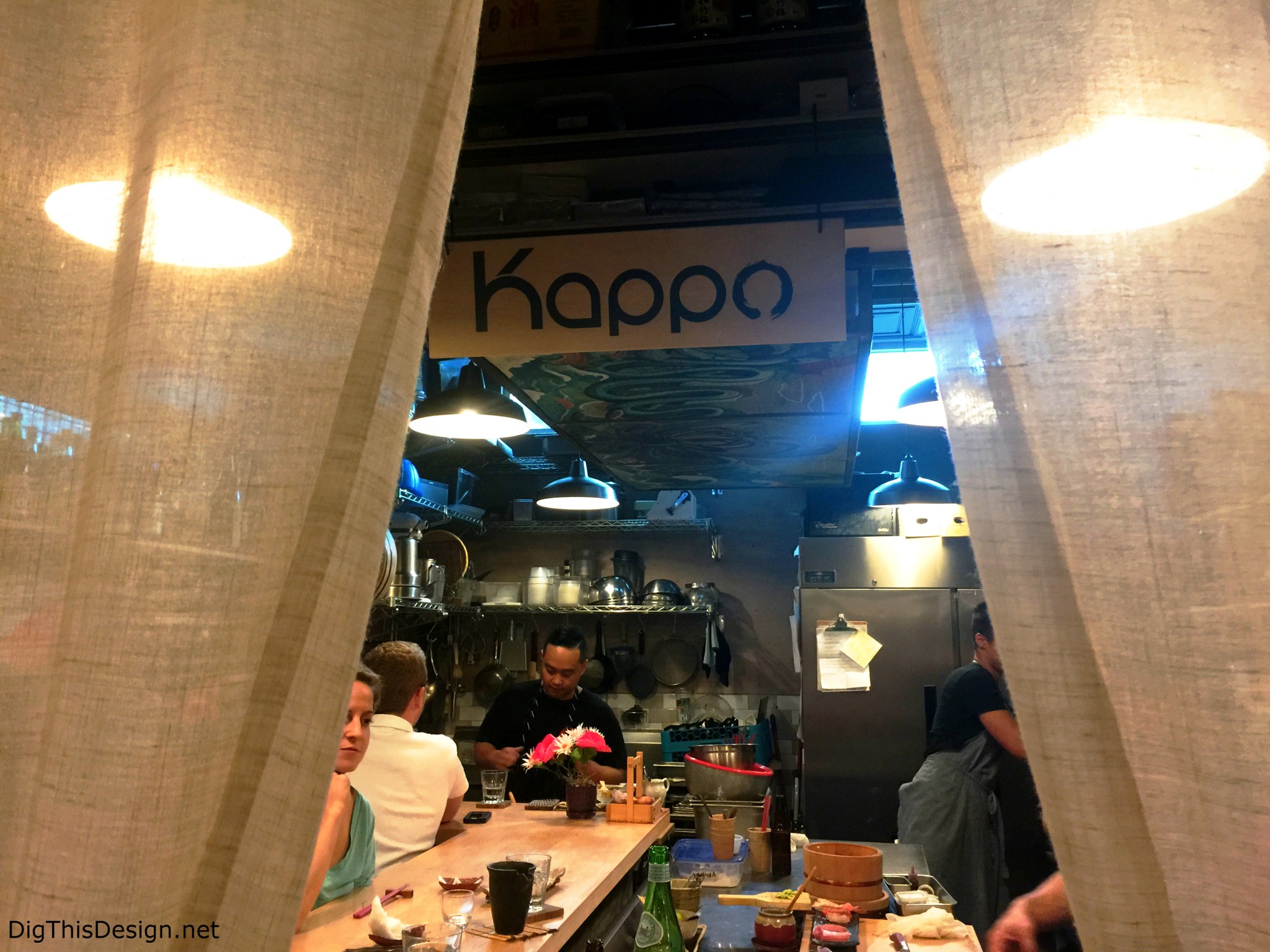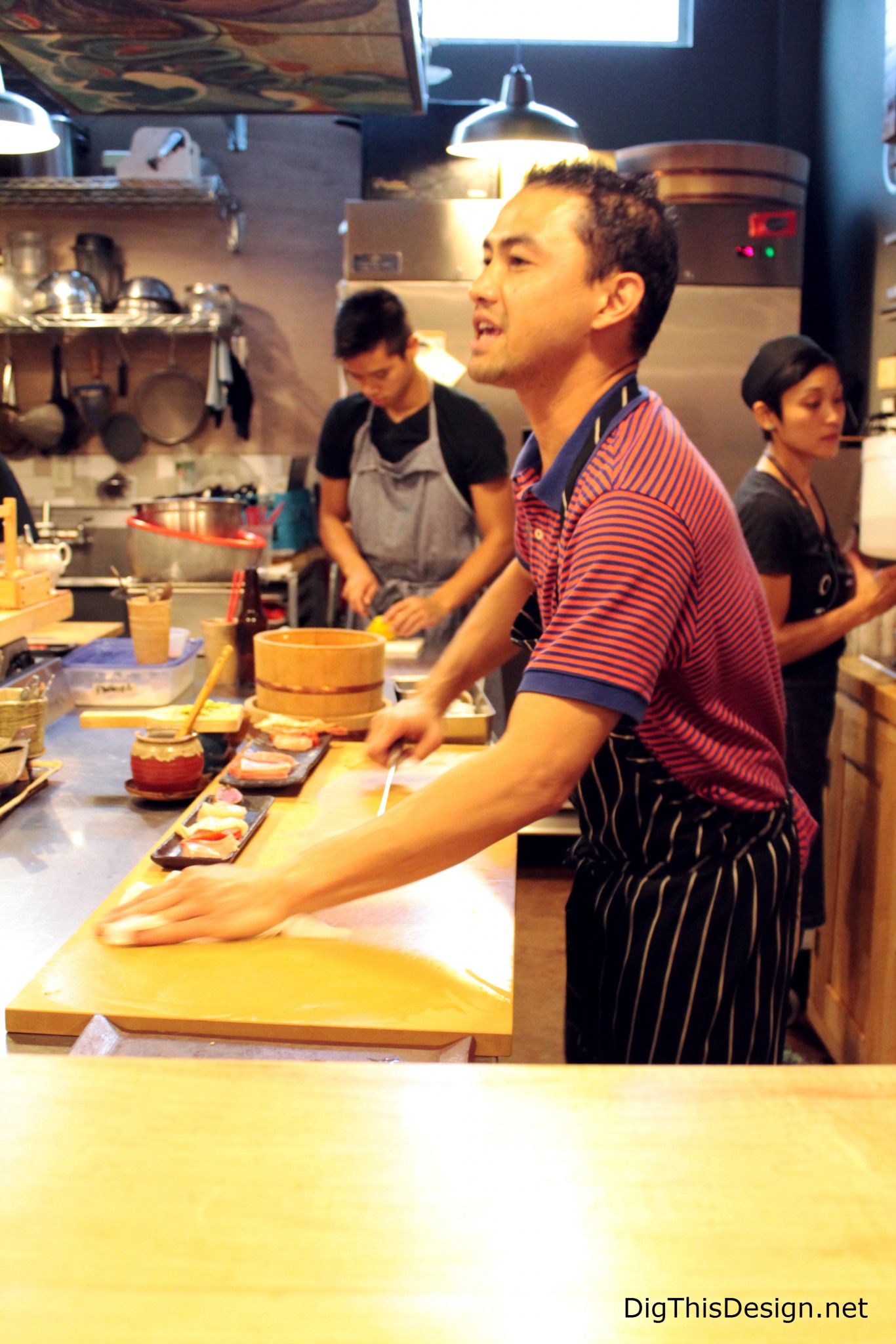 If you've reached the back end of the market and by some slim chance haven't been tempted to get anything, Lineage will do it for you, who can resist coffee anyway? What's special about Lineage is that, along with serving coffee drinks made by skilled baristas who truly care about every drop, they are coffee roasters with purpose and strategy in their coffee sourcing.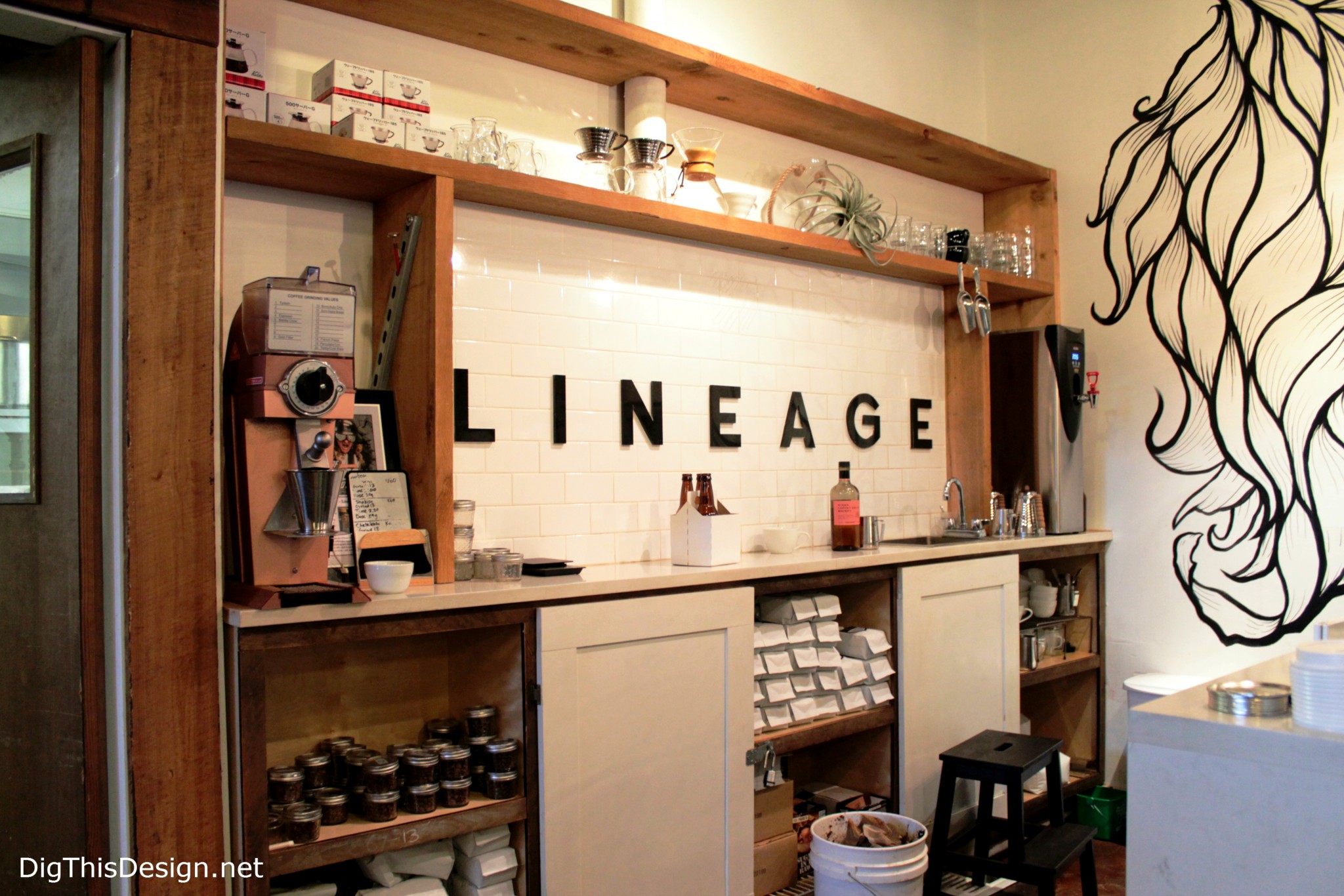 Speaking of not being able to resist coffee, who can resist a great cup of coffee and a book? Just a few steps away from Lineage is Old Inc and Bookmark It. Bookmark It is an independent book shop that offers book launch parties, hands-on workshops, book clubs, author signings, and of course, a collection of interesting reads. Old Inc is the place for unique and custom furniture and other great home decor products.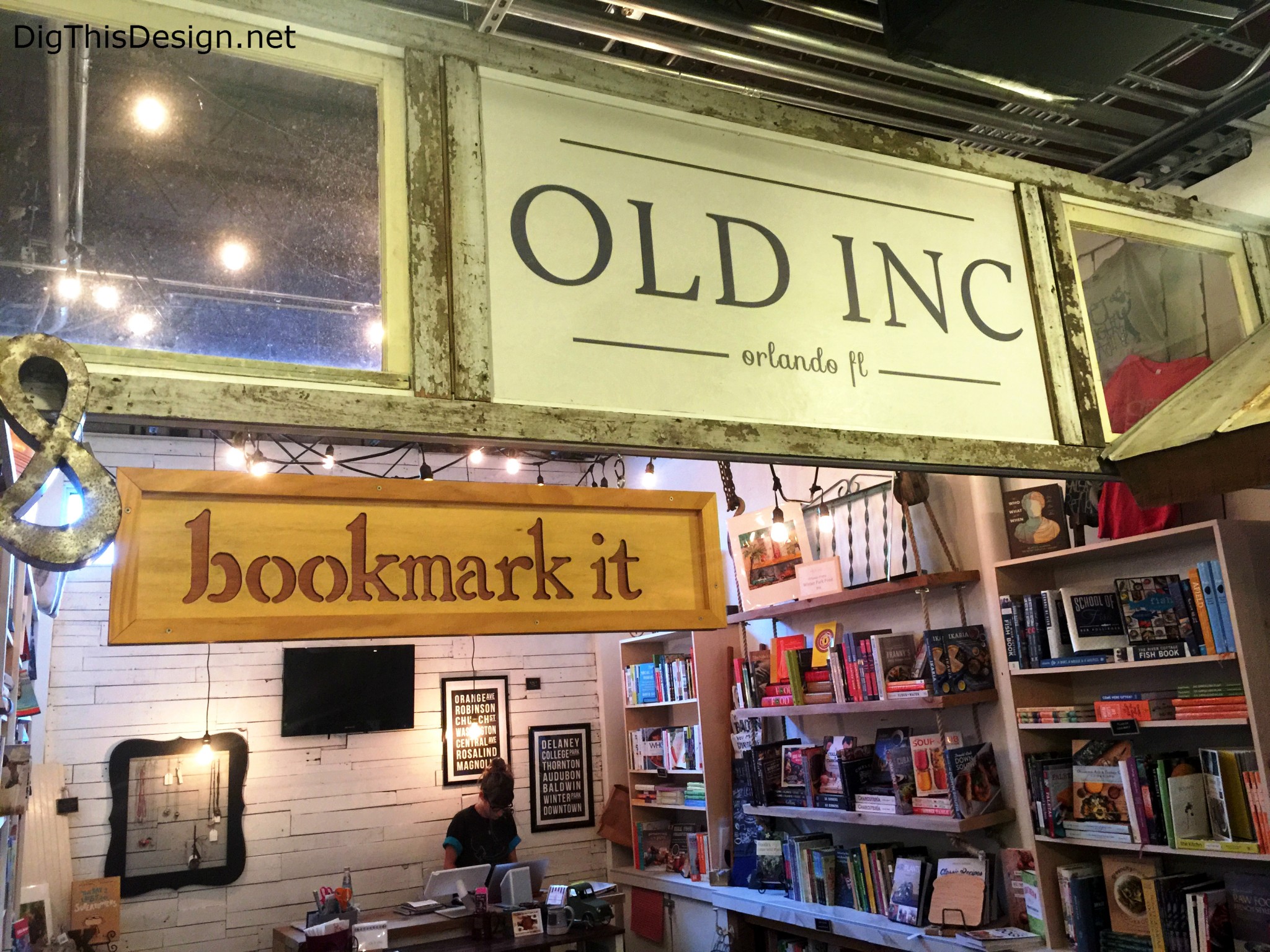 East End Market holds many culinary and design gems within its walls. As a cultural food hub inspired by Central Florida's local farmers and food artisans, one of their missions is to educate people about our food and agricultural systems and create appreciation through collaboration and creativity to nurture the local economy. I love the relaxed vibe of this market and would recommend anyone in the area to stop by for a meal at their courtyard.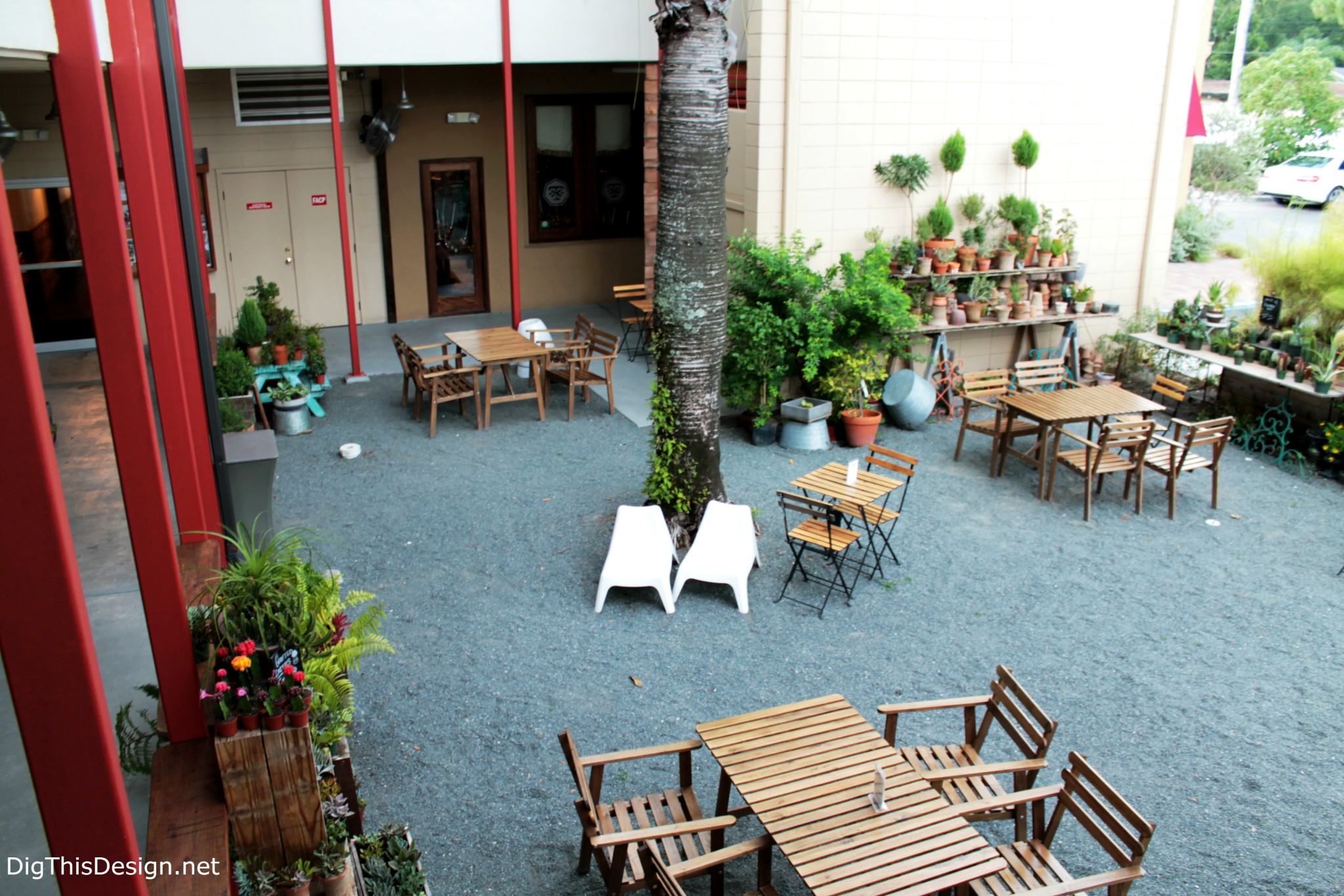 East End Market CoCreator, Heather Grove, is also the driving force behind Fleet Farming "Bike-Powered Urban Farming Program". This effort is dedicated to building food gardens in homes and businesses that donate a section of their yard for the cause. Bike powered transportation comes into play when it's time for maintenance or harvest of the gardens. They have been going strong since 2013; just take a look at their progress from this Instagram post:
Share This Story, Choose Your Platform!