You can probably find several draw latches throughout your house; such as your garage, or inside your shed.  They can be used for many practical purposes. These types of boards have been a hit in many houses as a DIY project for decades.  All of the pieces are connected so nothing can get separate and lost.  Kids can learn a lot by trying out latch boards and parents can use them to complete household tasks.  Who knew a functional object like a draw latch could be not only useful but an entertaining activity for your children to participate in.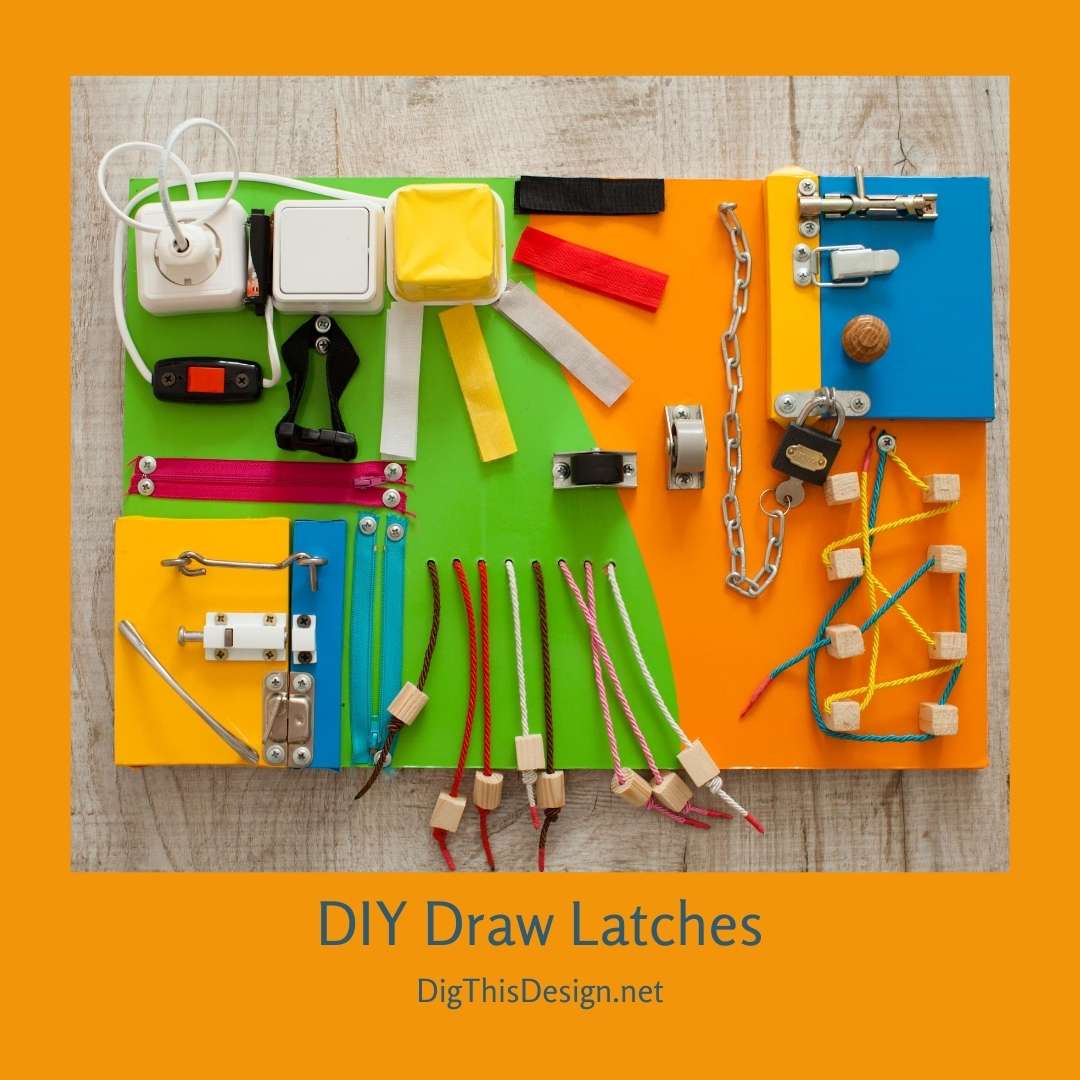 Interestingly, it's extremely simple to make your own. Are you ready for a little DIY? Then, here are some instructions and some examples of what your own might look like.
Supplies:
Two random scraps of wood or whatever material strikes your fancy.
Paint
Masking Tape
Polyurethane
Random pieces of hardware, especially draw latches
Images Courtesy of Canva.
Share This Story, Choose Your Platform!