Garish carpets, lively details… the thrill and excitement of Las Vegas-style gambling. Designing your lounge room around a casino theme provides some thrilling possibilities. Playful color combinations, retro furniture, casino-style entertainment, stained glass, and game-based accessories will add pizazz, keeping you and your guest revved up and fully engaged!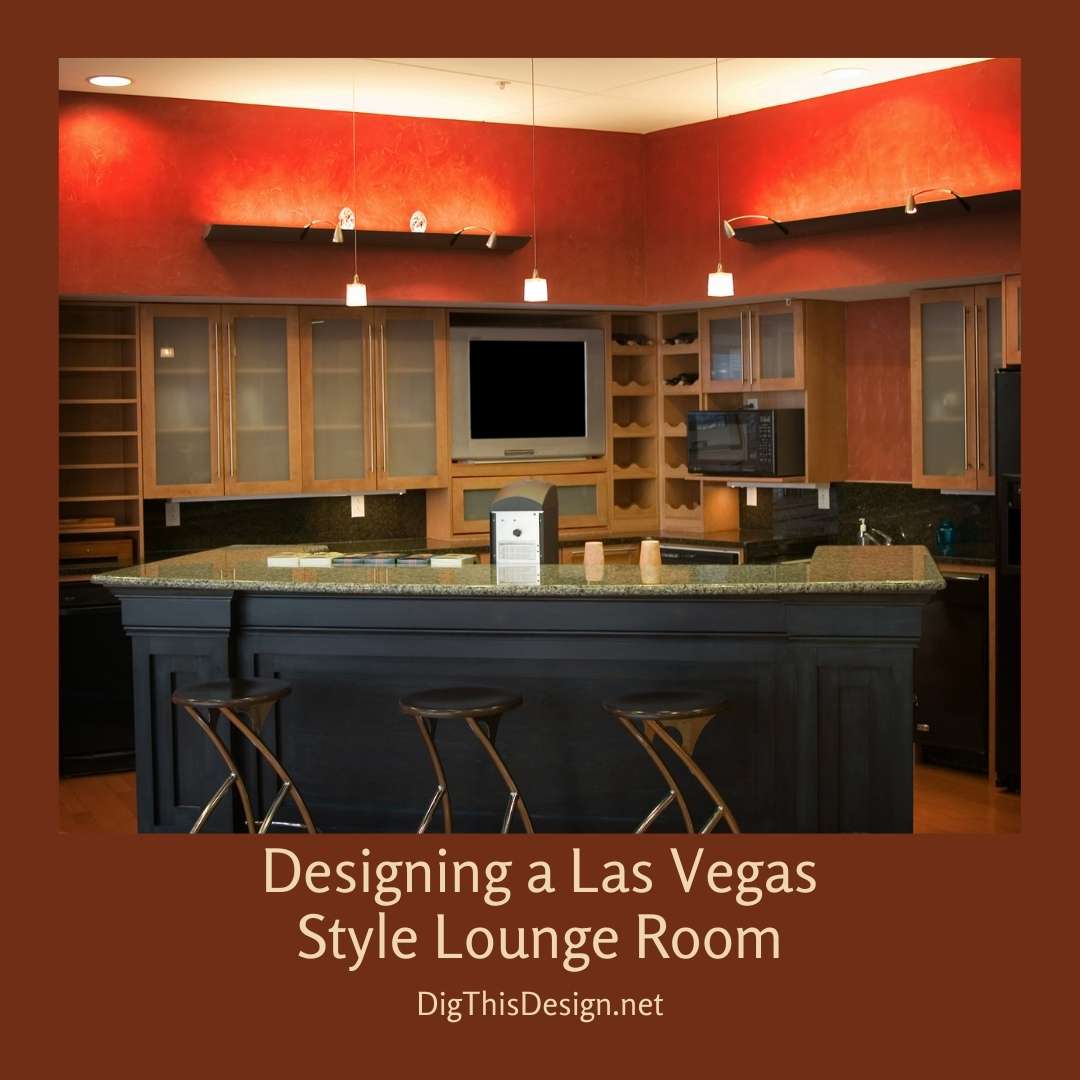 Paint, hardware, and lighting.
It's time to break the mold. Start redesigning your room by painting the walls a vibrant color: dark green, royal blue, or burgundy red. You can use contrasting shades if you want to lighten things up a bit. Incorporate dark-wood trim in doors and railings to give the room some old-world charm. Brass nobs, handles, and fixtures add to the CasinoEuro flare (as does a floor to ceiling brass pole)! Gaudy chandelier lighting, wall sconces, and mirrored lights complete with dimmer switches, afford a touch of "class" while enhancing the overall mood.
A casino style carpet.
Next, and this is an absolute must, your room needs a casino style carpet. Loud designs and bright colours create a dizzying (and stimulating) effect. Search the internet for ideas and find the look that works for you. Commercial carpeting, in bright geometric patterns, and paisley prints work extremely well. If your room is already tiled or carpeted, you can purchase throw rugs in ornate designs to complete the look, especially in high-traffic areas.
Furnishings.
Go retro – search eBay, online dealers, and vintage outlets for chairs that are upholstered in Naugahyde vinyl. Find Formica topped and glass coffee tables. This is your chance to go a little crazy. What won't work in most rooms will be perfectly suited for your Las Vegas style lounge room. Remember to leave space for a card table. Consider building a bar, or purchase a free-standing version, if your room doesn't already have a built in counter. Add a snack bar, bar-stools, a fridge, and shelves for glassware and liquor bottles, and (ideally) install a small sink.
Casino style recreation.
Search online for casino style recreational activities. If you have the room, purchase a billiards table. An old-fashioned slot machine, air hockey table, dart board, jukebox, automatic card shuffler, authentic poker chips, and a Plasma screen will add the final touch. Not only will they add to the décor, they while provide hours of entertainment for you, your family, and friends! Additionally, you may want to install a state-of-the-art sound system, so that you can listen to the music of the all-time Vegas greats: Elvis, Louis Prima, Tom Jones, and Mr Las Vegas himself, the great Wayne Newton!
Before you begin, spend some time planning. Start pinning images that you like, think about how you'll be using the room, map out a floor plan, plan your budget, and get-going! (You may even want to incorporate items with the logos of your favorite teams.) Designing and setting up a Las Vegas style lounge room won't take but a matter of days; the goal is all about having fun! Once your room is complete, stroll through your Vegas strip and let the games begins!
Images Courtesy of Canva.
https://digthisdesign.net/wp-content/uploads/2014/02/Designing-a-Las-Vegas-Style-Lounge-Room-1.jpg
1080
1080
Patricia Davis Brown
http://development.digthisdesign.net/wp-content/uploads/2016/11/OLD_DigThisDesign_logo.jpg
Patricia Davis Brown
2014-02-17 08:52:23
2021-03-11 12:51:46
Designing a Las Vegas Style Lounge Room