Wrought iron is used today in many decorative and architectural applications. Balconies are made safer with the use of iron pickets and railings. Stairways are graced with the intricate details of twisting iron bars. Gates, balusters, fence parts, and more are constructed out of striking wrought iron elements. Although the wrought iron components can be found in many places, the tradition of working with the metal is diminishing. One company, however, hopes to keep this art form alive and vibrant: Indital USA.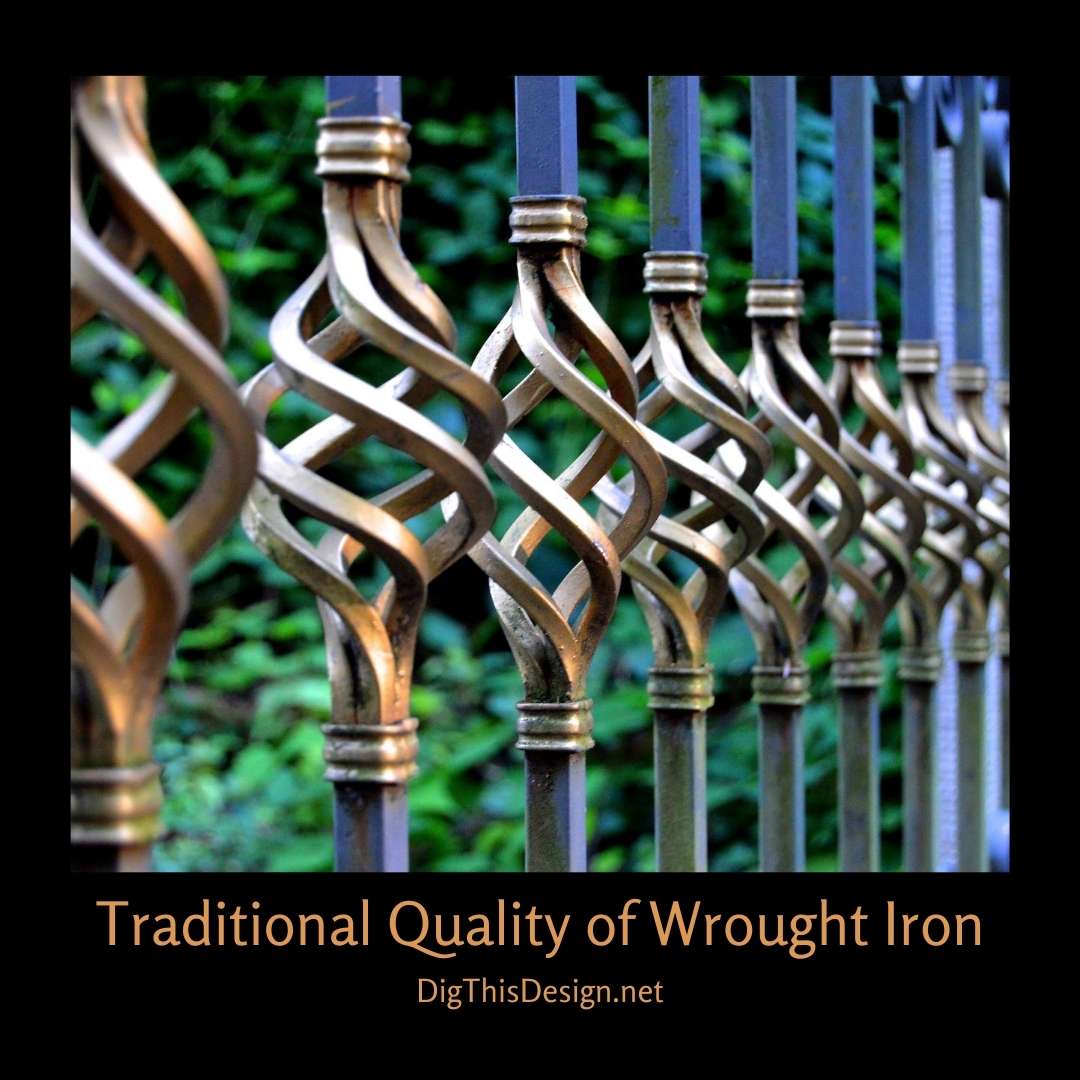 Forty Years Ago in Italy
Indital USA is part of a foundation that has its beginnings almost 40 years ago. The company began in the hills near Schio, Italy, a small area located near the center of the country. At that time, the business was just a small shop. The craftsmen of the business worked iron using classic techniques to create gates, wrought iron fencing, and decorative railings.
Wrought Iron VS Cast Iron
It's important to note the distinction between wrought iron and cast iron. Wrought literally means "worked", so wrought iron is iron that has been worked into decorative shapes. In contrast, cast iron is cast in a mold. The process used to create cast iron leaves it brittle. This iron cannot be worked, whether it is hot or cold. In contrast, wrought iron is worked and retains its natural strength. Clearly, wrought iron is the only choice when quality craftsmanship is important.
Leaving the Hills of Italy
As the company continued to maintain the high standards that had been established through years of tradition, its fame began to spread. At first the company found business in other European countries. Eventually, of course, the company found its way to the United States. The first pieces sold in the US were balusters and decorative bar products. Business started on a small scale, but eventually grew to the extent that a base in the US was necessary. Ultimately, the company settled in Houston, TX in 1994 – a joint venture that allowed the Italian business to more quickly disperse its top quality work.
Modern Offerings
Today, Indital USA supplies its discriminating customers with a wide variety of attractive products. These architectural components are made from wrought iron, stainless steel, and aluminum. Customers can choose from multiple finishes, such as powder coatings, galvanized metals, and hammered. In addition to those first balusters, modern customers can also enjoy strong and decorative:
Metal art work
Rosettes
Scrolls
Finials
Balcony pickets
Spheres
Handrails
And more
The modern US business continues to draw upon the valuable experience of its parent company. In fact, one dream of the company is to see the decorative art of wrought iron brought back into focus across the world. Perhaps the goal to instill an appreciation for the historic role of blacksmiths, all across the world, and to draw attention to some key displays of wrought iron, will bring the realization of this goal soon.
Reverence for Tradition
Reverence for the finer details of wrought iron decorative work and architectural focal points was established by the first smiths in Italy. That reverence continues today. When customers choose the wrought iron components they can expect top quality work that reflects this reverence for tradition and long-lasting beauty.
Images Courtesy of Canva.
Share This Story, Choose Your Platform!