Tempurpedic mattresses are designed to maximize comfort for every sleeper regardless of needs. This means that someone with a bad back is just as likely to find a Tempurpedic bed that suits their needs as someone in the prime of their life without an ache or pain in their entire body. Whether you spend four hours on your bed each night or 10 hours, you need to select your mattress carefully to ensure it suits your needs now as well as years into the future. There are four questions you can ask yourself to ensure you make an educated selection.
Ask These 3 Questions Before Buying a Tempurpedic Mattress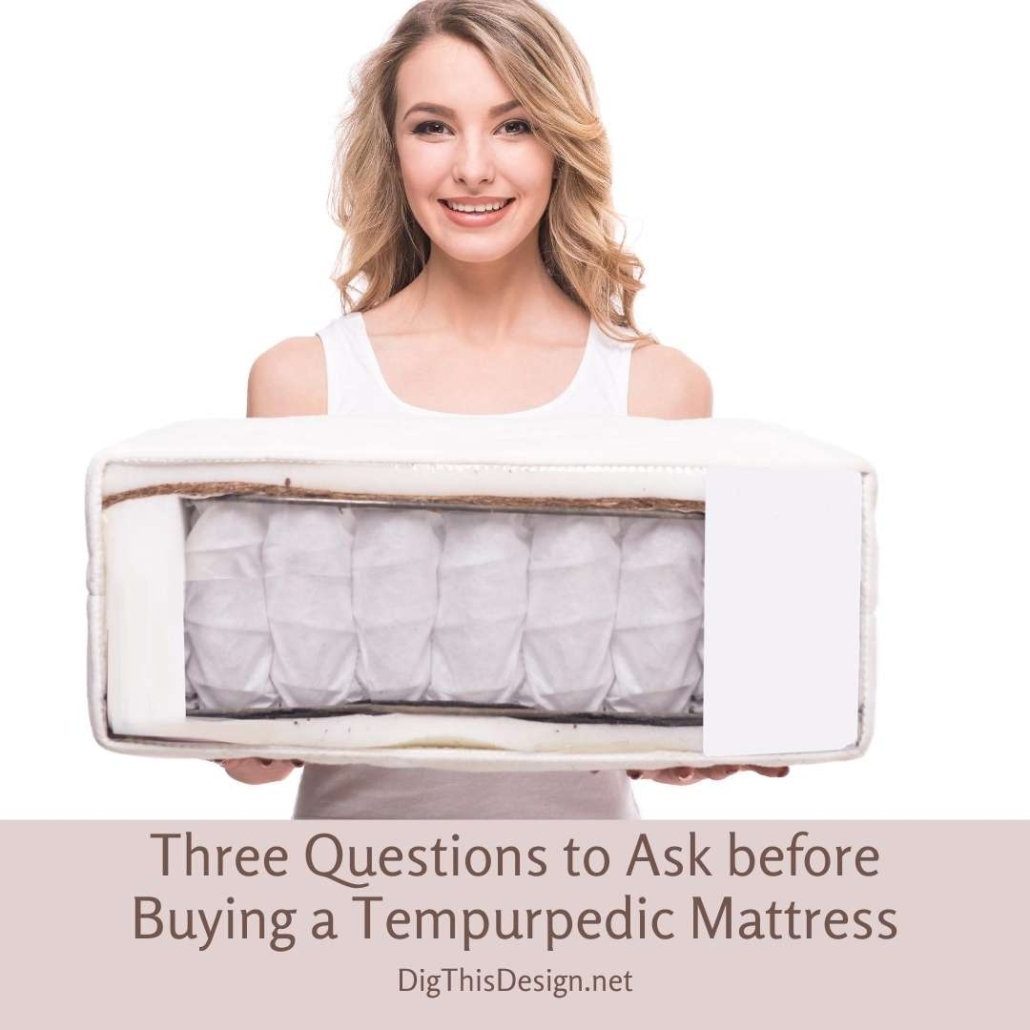 What is your preferred budget for your mattress? What is your maximum budget? If you shop discount stores that sell brand new mattresses, you can stretch your budget a bit further. Mattress Discounters is an example of a discount store offering low prices everyday. You are more likely to find a mattress within your preferred budget if you shop a discount store.
Do you want to eliminate the hassle of flipping your mattress? Some Tempurpedic mattress lines are designed with the comfort layers on one side and the support layers on the other side. You use one side for the life of the mattress. This eliminates the work of flipping our mattress to maintain an even sleeping surface.
Do you experience routine or occasional back pain? Some Tempurpedic mattresses have plush pillow tops while others are firmer for greater back support. Pay attention to the firmness and overall design of the mattress to ensure you get the right feel for your sleep needs.
Do you sleep with someone else on a routine basis? If you do, you need a mattress that limits motion transfer. This means that the motion your bed mate creates on their side of the bed is less likely to cause movement on your side of the bed. If you have ever slept with someone who goes to the bathroom at odd hours of the night, you know the importance of this feature. Most Tempurpedic mattresses are designed with high-quality foam that limits motion transfer.
If you think about your answers to these four questions, you will have an easier time answering questions when you purchase your Tempurpedic mattress. The more you know about your personal sleep and budget needs, the better a salesperson can help you meet those needs.
Images Courtesy of Canva.
Other Posts You Might Enjoy:
4 Feng Shui Bedroom Tips for a Better Night's Sleep
7 Tips to Design a Peaceful and Calming Bedroom
Bedroom & Kitchen Projects You Can Do for Home Improvements in 2021
Share This Story, Choose Your Platform!