Boo!  Halloween is just around the corner, and fabulous parties and celebrations are knocking on our doors!  (Along with Trick or Treaters)  So here are some exciting and fun cocktails to entertain or scare your guests!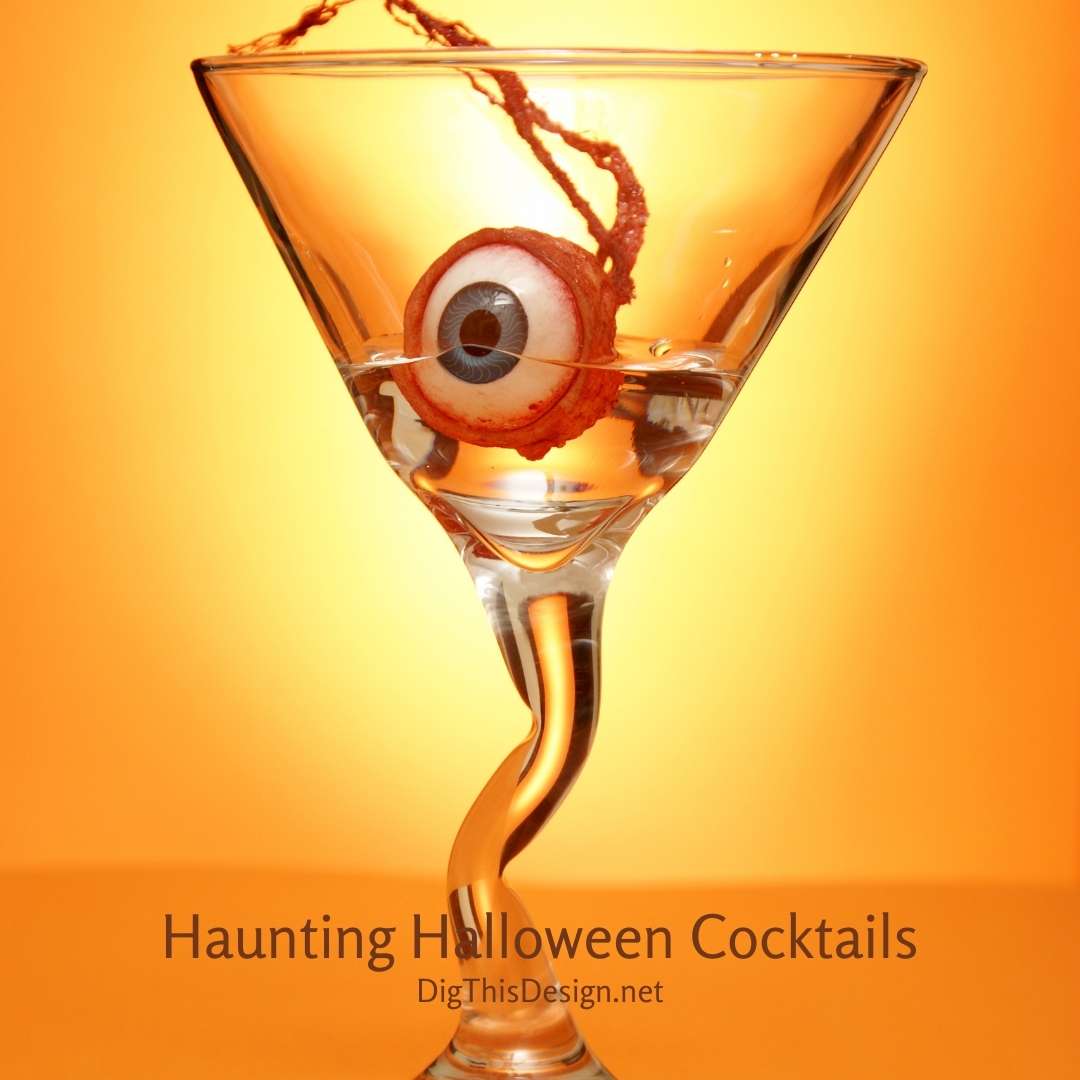 Candy Corn Boozed Cocktail
Ingredients
1 ounce candy corn-infused vodka (see below)
1 ounce dry sparkling wine
Ice
Directions
Add all ingredients to a cocktail shaker.
Stir gently to chill.
Strain into a miniature martini glass or tall shot glass.
Bleeding Heart Martini
Ingredients
2 ounces dry vermouth
8 ounces premium gin
Ice cubes
4 , each placed on a cocktail skewer Pickled Baby Beets
Directions
Chill 4 martini glasses in the freezer or fill with ice water and let sit until frosty, about 5 minutes (pour out water).
Add the vermouth, dividing evenly; swirl to coat the glasses, then pour out. Add gin to a cocktail shaker filled with ice.
Shake vigorously until chilled; divide among chilled glasses.
Garnish each with a skewered pickled baby beet, and serve immediately.
Sinister Cider Cocktail
Ingredients
Fine black sanding sugar
1 lady apple, chopped
1/2 lime, cut into wedges
1 ounce maple syrup
1 ounce apple cider
2 ounces vodka
Ice
Club soda
1 thin crosswise slice lady apple, for garnish
Directions
Moisten the rim of a martini glass with water.
Place sanding sugar in a saucer and dip rim of glass in sanding sugar to coat; set aside.
In a cocktail shaker, muddle together apple cubes and lime wedges.
Add syrup, cider, and vodka; fill with ice.
Cover and shake until well combined.
Strain into prepared martini glass; top with club soda.
Garnish with apple slice and serve.
Shrunken Heads In Cider
Ingredients
2 cups lemon juice
2 tablespoons coarse salt
8 large Granny Smith apples
32 whole cloves
2 gallons apple cider
2 (12-ounce) cans frozen lemonade concentrate, thawed
2 cups spiced rum (optional)
Directions
Preheat oven to 250 degrees.
Line a baking sheet with parchment paper; set aside.
In a medium bowl, mix together lemon juice and salt; set aside.
Peel apples and cut each in half through the stem; remove seeds and core. Using a sharp paring knife, carve a face, as desired, on the rounded side of each apple half. Place apples in lemon mixture for one minute; transfer to paper towels to drain.
Place apples, face-side up on prepared baking sheet and transfer to oven. Let bake until apples are dry and begin to brown around the edges, about 90 minutes. Remove apples from baking sheets and press cloves into the "eye" sockets.
Combine cider, lemonade, and rum (if using) in a large punchbowl; float shrunken heads on top.
Images Courtesy of Canva.
Share This Story, Choose Your Platform!