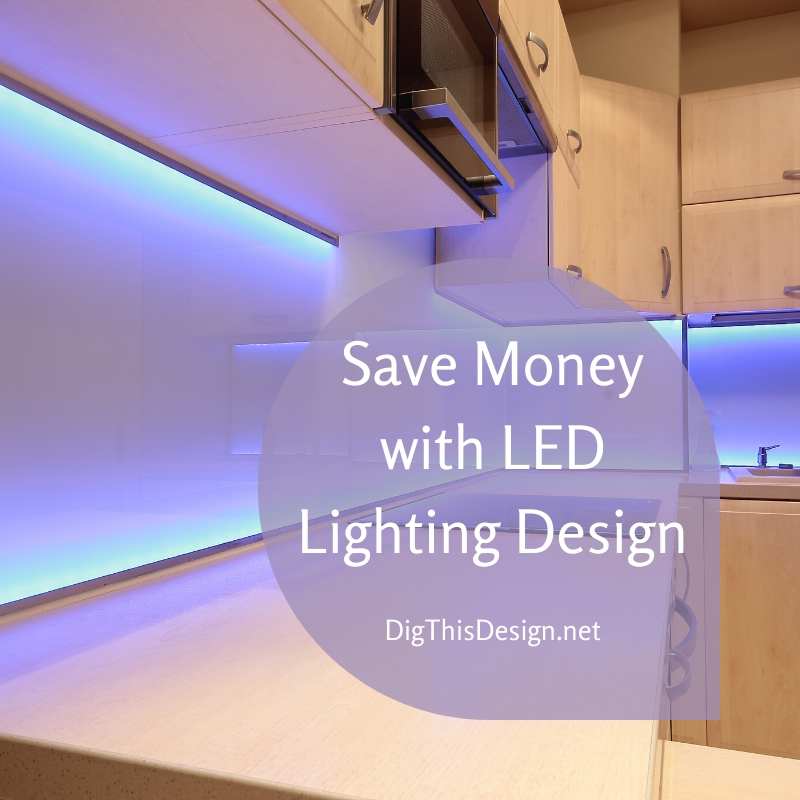 Lighting design consistently evolves over time. Gone are the days of traditional incandescent lights. When they were popular, there weren't a lot of options, so people were forced to live with the drawbacks. Today, halogen, fluorescent and light-emitting diode (LED) lights round out the top choices.
LED lights emerged at the turn of the century, but they weren't cost-competitive. Today, both developed and developing countries use of LED lights in almost all aspects of life. From turning on your computer to illuminating walkways and roads, they make sense. Here are a few of the benefits of switching to LED lighting.
Save Money on Your Energy Bill with LED Lighting Design
No Heat Waste Lighting Design
LEDs differ from incandescent light bulbs in terms of output. LEDs convert 95% of the energy used into light, while only 5% is converted into heat. Basically, homeowners use LEDs as a huge money-saver for paying those bills. Incandescent light bulbs are almost the exact opposite. Only 10% of energy converts into light while 90% converts into heat.
The fact that LED yields such low heat levels makes it an ideal alternative for indoor lighting. No longer will your home overheat just from turning on the lights when you need them. Also, if you have air conditioning, it won't have to compete with the light and heat emitted.
Save Some Energy
LED offers energy-efficient innovation. In the United States, the use of LED lighting effectively reduces energy costs by up to 75%. In addition, LED lights often last up to 25 times longer than their incandescent counterparts. Researchers estimate that by 2027, the prevalent use of LED will reduce electricity consumption by 348 TWh (Terawatt hours). The more lights you replace with LED bulbs and lighting, the more energy savings you will notice
Spotlight How You Wish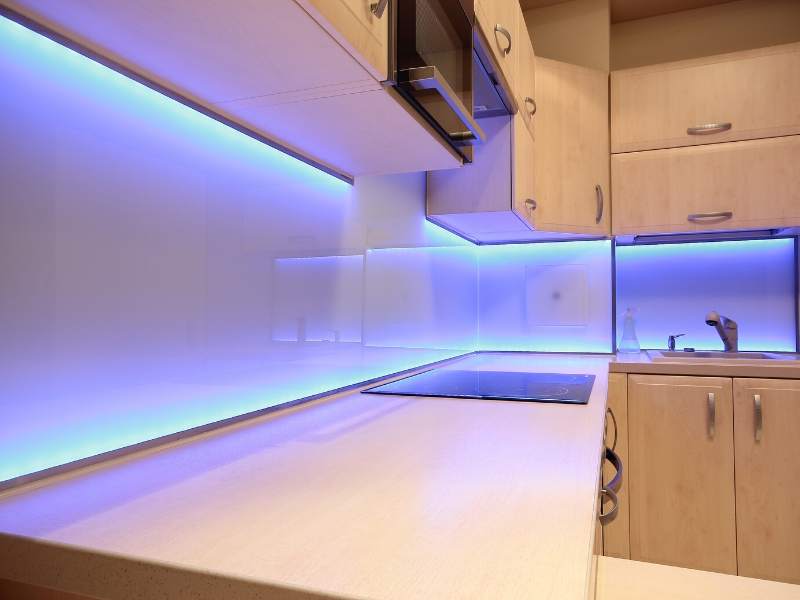 Unlike conventional light bulbs, which cannot direct their light to any certain direction, LEDs offer focused light, which can be shined on specific areas. Homeowners take advantage of this innovation by installing unique LED lighting fixtures around their house. It adds style and function. Even outside, LED wall packs provide the ideal for lighting pathways and gardens.
Your LED Ratings
Even LED lights are subject to quality management and audits. To learn whether an LED brand or product is of higher quality, search for the Energy Star label. Energy Star was started by the United State's Environment Protection Agency (EPA) to assist and enable consumers in purchasing environmentally friendly products.
Fewer Replacements Necessary
Homeowners can easily replace their standard incandescent light bulbs with LEDs that fit appropriately into your existing light stands. Purchasing an Energy Star-labelled LED light strip is guaranteed to match or outperform the quality and output of your conventional light bulbs. That means you'll save time (and money) just by doing so.
Dim the Lights as You Wish
Pre-installed dimmer switches are hot right now. You can dim your lights and create the perfect mood lighting with the push of a button. Several recessed LED lights and have dimming options. However, before applying your LEDs to your dimmer switch. So, be sure to check the product description or contact the supplier as not every LED product is compatible with dimmer use. When considering your lighting design, finding the perfect products to set the tone for your home is important. LEDs offer a way to save money – and improve your style.
Author Bio – Gilbert Cabrales has been with CS LED since its inception in 2008, first as an employee and then as a valued partner. Gilbert has vast experience in both lighting and electrical work and has a unique method for collaborating with his clients. He doesn't stop at the sale. Instead, he works to truly connect with his clients and remains a resource throughout the lifespan of each one of their lighting projects. From design to implementation and beyond, you can count on Gil to deliver LED expertise and true partnership capabilities.
Images Courtesy of Canva.
Other Posts You Might Enjoy:
Artisan Daniel McGovern – Industrial Style Lighting Designer
Home Lighting Design: How Technology Created an Atmosphere
4 Tips: How to Use Lighting Design to Create the Perfect Mood
Layered Lighting Works Best in Home Design
https://digthisdesign.net/wp-content/uploads/2018/01/Save-Money-with-LED-Lighting-Design.jpg
800
800
Melissa Moore
http://development.digthisdesign.net/wp-content/uploads/2016/11/OLD_DigThisDesign_logo.jpg
Melissa Moore
2018-01-09 00:26:22
2021-01-16 12:12:18
Lighting Design: How LED Lights save More Money