Where I Began
What drew me to interior design as career was the drafting board. I loved the idea of standing at the board with a clean sheet of drawing paper taped to it, just waiting for my imagination to create a design. I started my career in 1985, working at a high-end kitchen and bath showroom. This was the perfect atmosphere to start my design career because of the details that go into kitchens and baths that helped to mold me into the perfectionist I needed to be to work in people's personal spaces.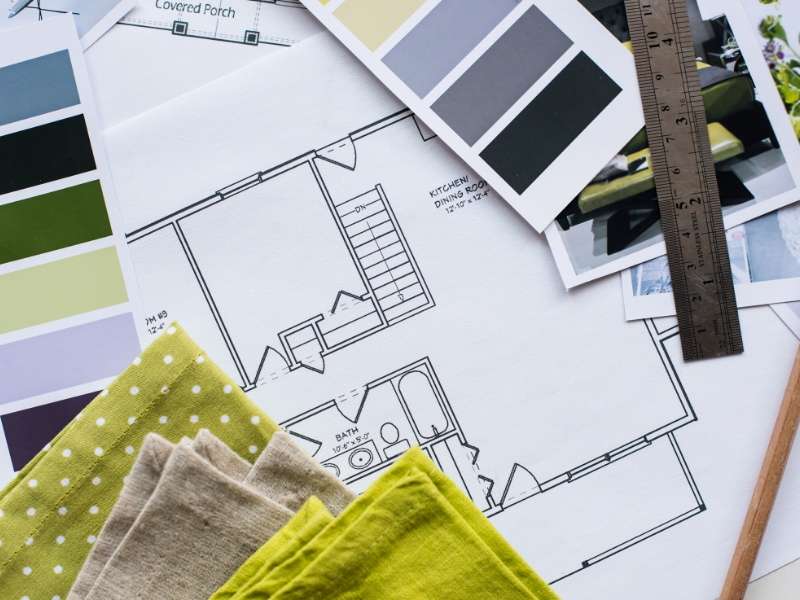 I learned very quickly that mistakes are costly and that numbers don't lie. In 1992 I went out on my own and opened my own kitchen and bath showroom where I quickly expanded into all areas of design. Like with my career, I never want to be put in a box and design has so many facets to it that it was the perfect career for me to keep learning new things.
I started getting all my work professionally photographed, not really knowing what I would do with it other than create a portfolio. At first, I used my photographs for advertising which caused my company to grow with the exposure I was getting. I then decided I would enter some of my work into design competitions.
When I began winning, I realized by having my work recognized nationally it gave me the opportunity to expand my career to other career paths such as speaking engagements for my industry and being interviewed by editors about my work. After that, I was hooked and I entered many competitions over the next decade racking up accolades that furthered my career.
If you are a designer of anything, I feel that entering your work in an industry competition creates an evolution to a better you every time. It is a learning task that helps you in many areas of growth.
Self Study
I believe in self-study, be it for career or for personal growth. Putting your work out there for review is like putting yourself out there. It can make you feel vulnerable and that is okay as long as the criticism is constructive. Some competitions will send back judges reviews which is very helpful, but you have to be open minded about it and take the feedback to help you evolve to a better you.
Even preparing for the competition teaches you important skills like being able to write what your challenges were, and how you were able to come to a solution. All of these skills make you a better communicator to your team and your clients. I believe no matter what your career is, it is important to expose and challenge yourself every chance you get and competitions do that! You will find after each competition what you have learned from the experience will make you better and that is worth the time and effort spent.
Networking
Networking is vital to any job and once you've placed in a competition the hoopla surrounding it is big. This is your chance to be seen and recognized as one of the best in your industry. There would be an award night and a chance to mingle with movers and shakers from your industry. This is where the serious in your field are, and as you begin to build a community of doers, you become part of their network which is just where you need to be.
There is a snowball effect when you actually put yourself or your work out there and it builds every time you do, so why wouldn't you? Because of one national competition I was in, Qualified Remodeler, called me one day and asked if they could recommend me as a national speaker at the Coverings show, which turned into another feather in my cap. I became a speaker at my first national industry show. Eventually, they asked if I would judge one of their national competitions, so I jumped at the chance. So you see, the networking from competitions is never ending and simply priceless!
Marketing Your Brand
First I must tell you, the only way you are going to market your work is by photographing it first. There are so many designers who do not photograph their work which makes it incredibly difficult to show people your talent.
Entering your work and placing it in a competition is golden for marketing your company. It puts you out there nationally (if it's a national competition) which is so valuable. If you win once, you can market that you are a national award winning designer which gives you credibility.
The adrenaline junkie in me has 15 national awards under my belt and I attach those accolades to my brand. It is up to you to create your brand and competitions help to do that. So if you have design projects you are proud of, put it out there and show the world!
Becoming A Judge
This year I was honored to be invited to judge the most prestigious kitchen and bath competition in the world, the 2016 NKBA Design competition. Throughout my career, I have entered this competition as one of the competitors, so it is quite a compliment as a past winner, to judge it.
I will be flying out to New Jersey today to meet up with my fellow judges, and view the best of the best of 2016, kitchen and bath designs. I look forward to the opportunity to meet new friends and grow my community.
Share This Story, Choose Your Platform!