I am an interior designer who wants to create only unique designs and in order to do that, I turn to the artisans that create the materials I will use to design a one of a kind space. One of my go-to artists is Rich Coulter, of Coulter Designs in Vero Beach, Florida. Rich can turn anything into art, and does! Today I am going to share one of my visits to his studio to see the unique and different.
Rich only works with authentic Venetian plaster; the good stuff straight from Italy. This wonderfully adaptive material comes in several different grades of texture for achieving different looks. I am dying to do a Venetian plaster ceiling in a gloss white, that will reflect the ocean views. These two photos are examples of white gloss walls and ceiling that I love from Coulter Designs portfolio.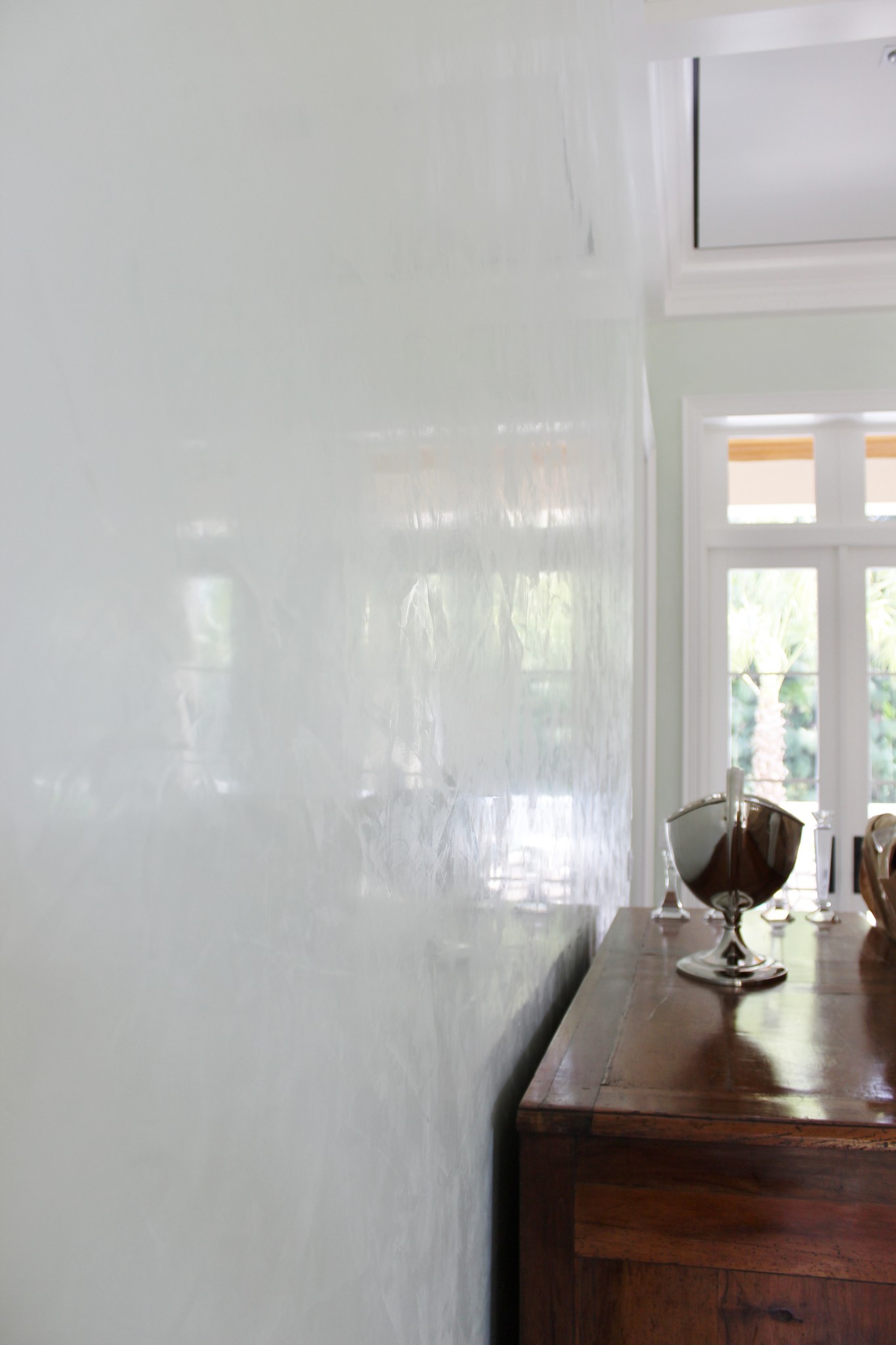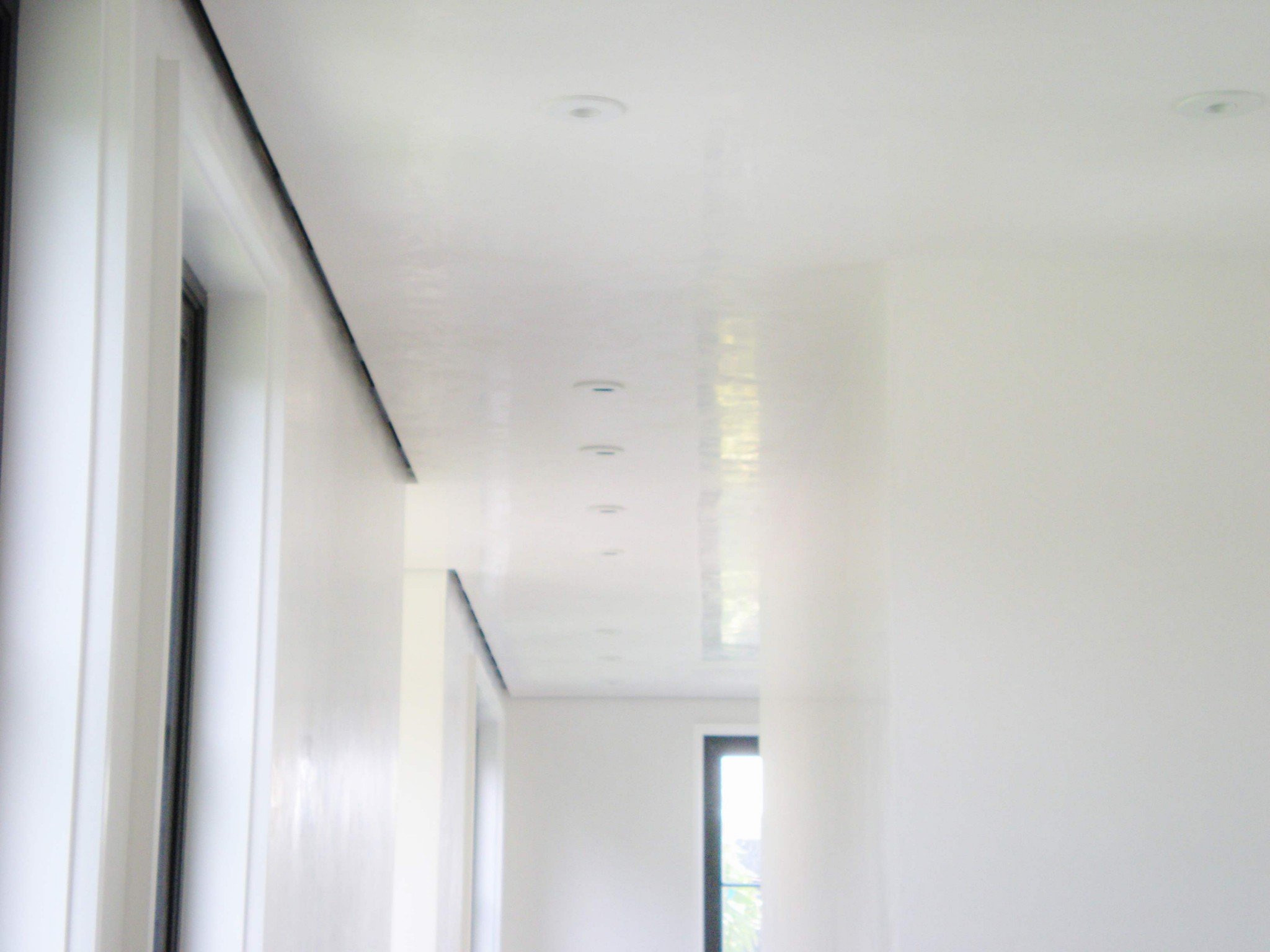 In 2010, I was invited to Sub-Zero Wolf headquarters, in Madison, WI. I fell in LOVE with this red Venetian plaster wall with horizontal wide stripes.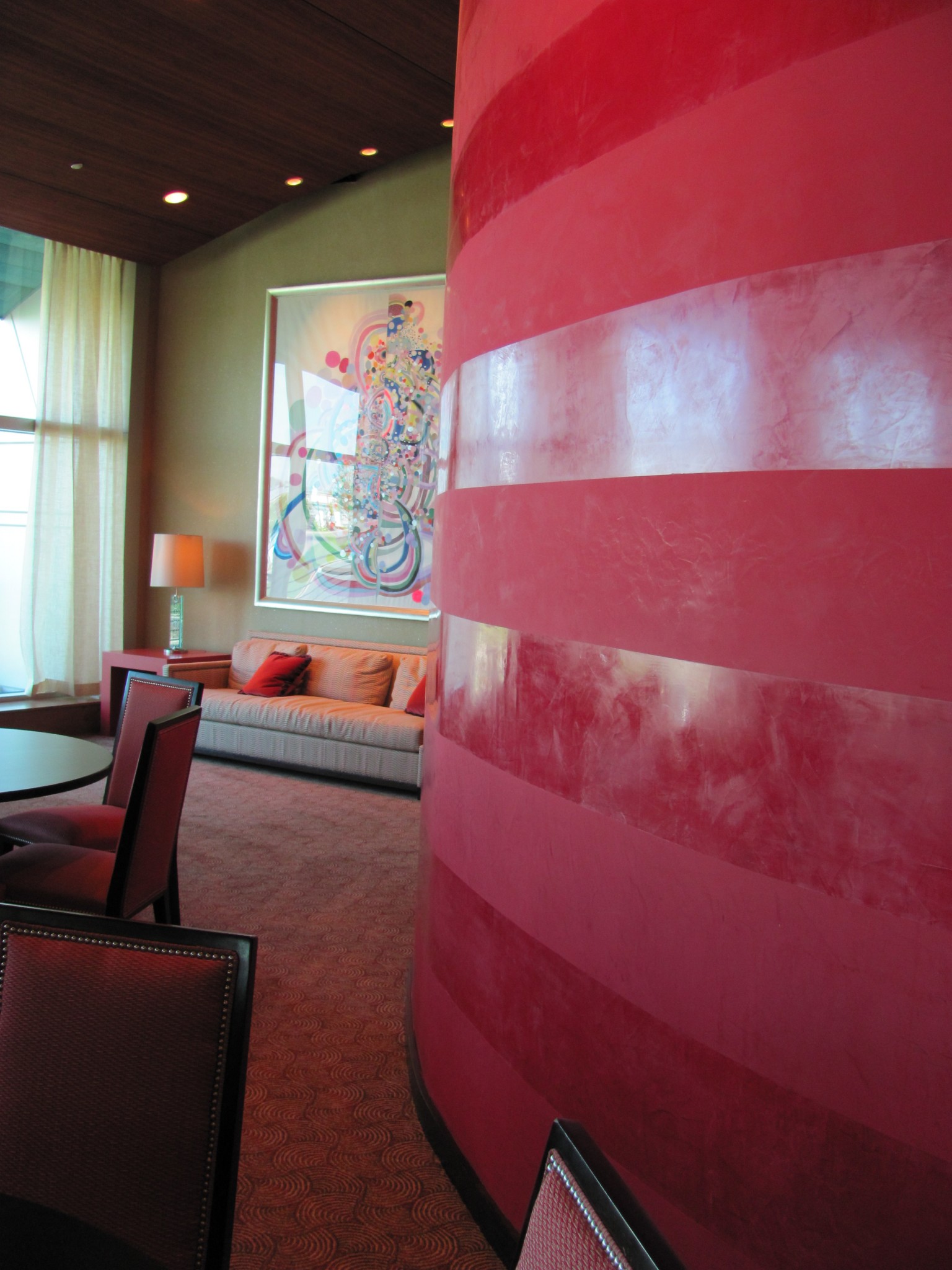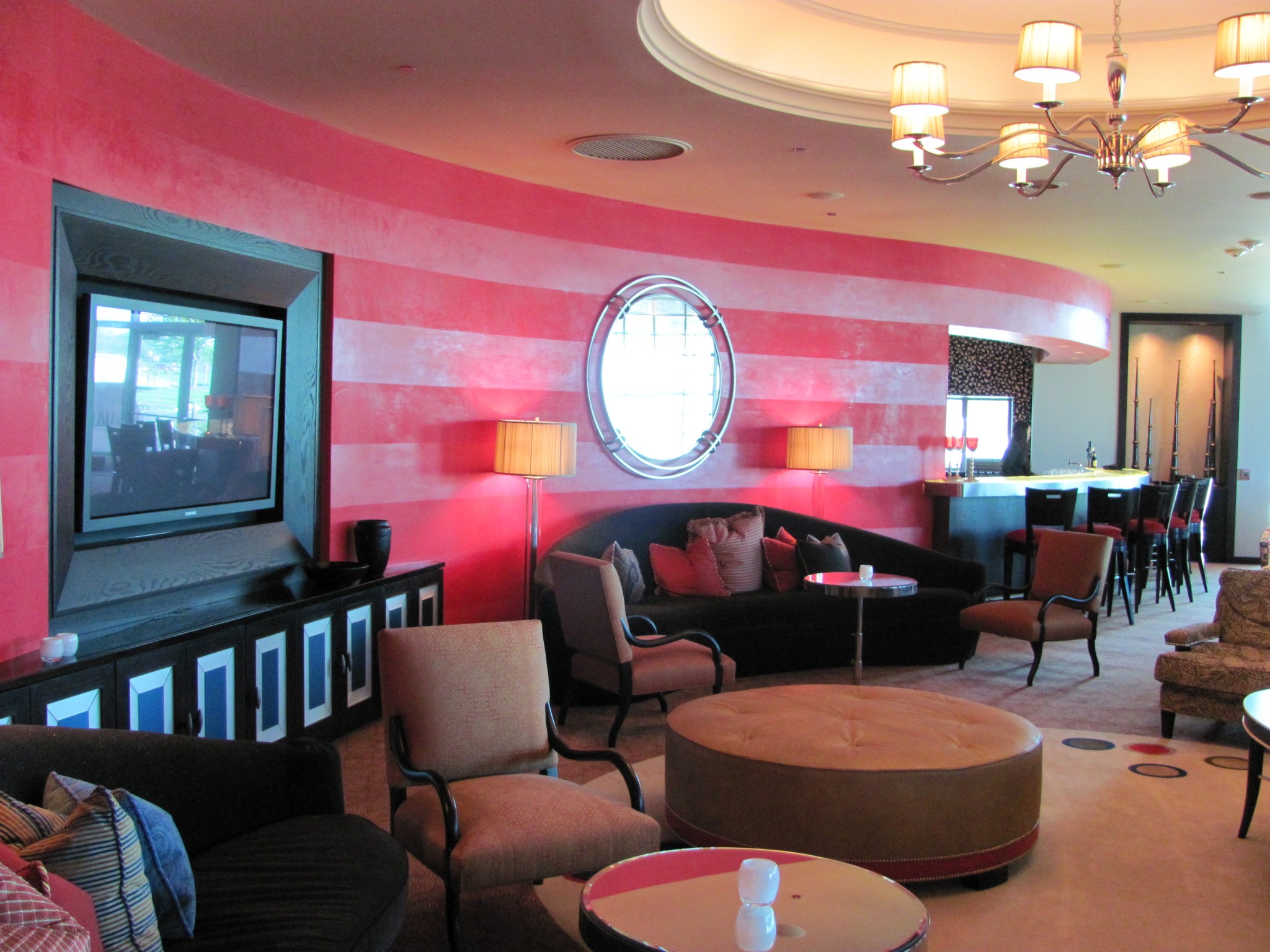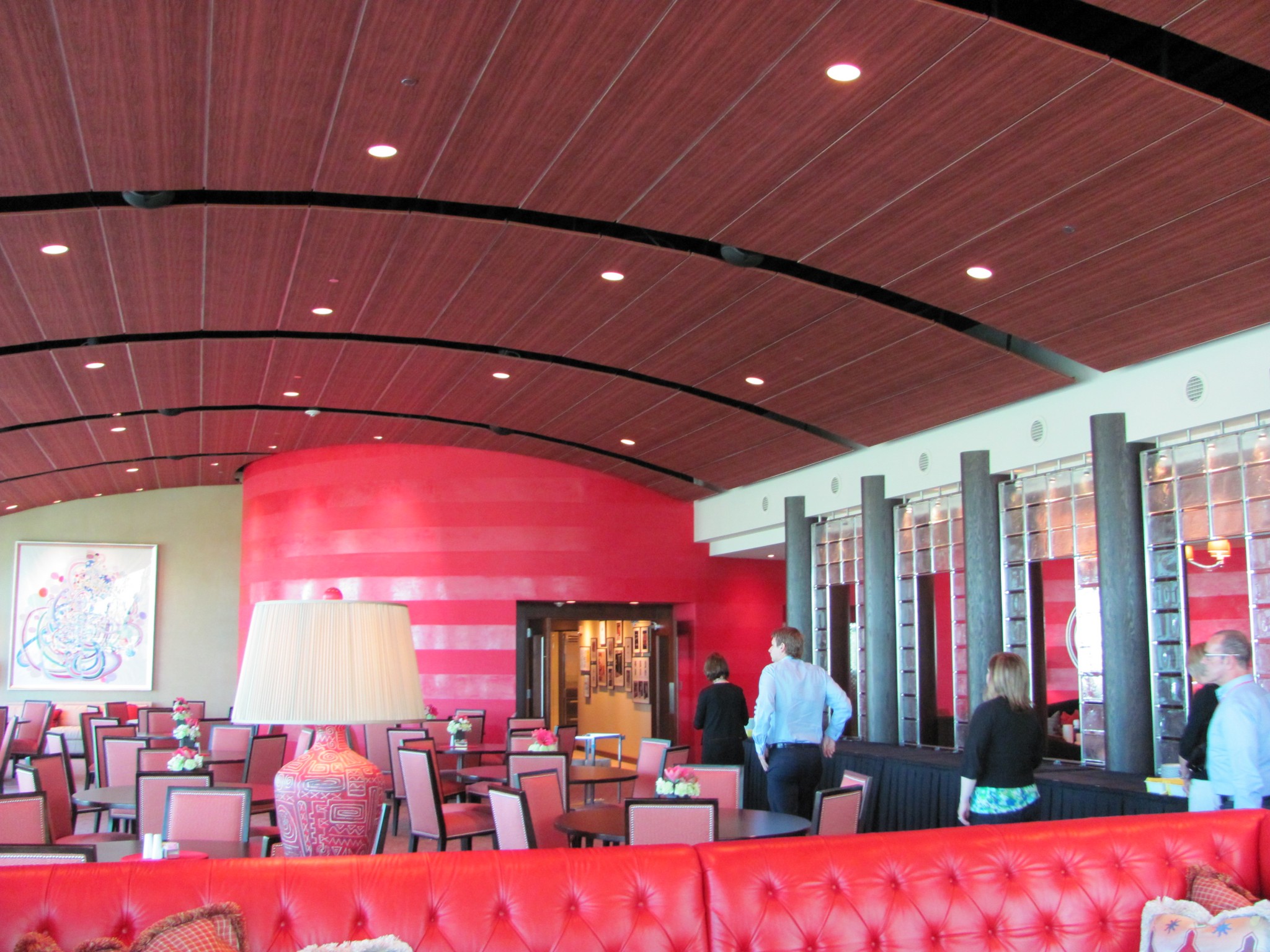 Both my trip to Sub-Zero Wolf and Coulter Designs studio will be stored in my mental library of which I will pull from, to create the one of a kind signature style, on a future design job.
Photography by Patricia Davis Brown Designs, LLC.
Share This Story, Choose Your Platform!