In today's digital age, where online platforms dominate the retail landscape, the traditional brick-and-mortar showroom seems to be losing its significance in various industries. One such industry is interior design. As technology advances and consumer behavior changes, the question arises: Does an interior designer really need the overhead costs of a physical showroom? Let's explore this topic further.
Does the Brick-and-Mortar Showroom Model Still Work?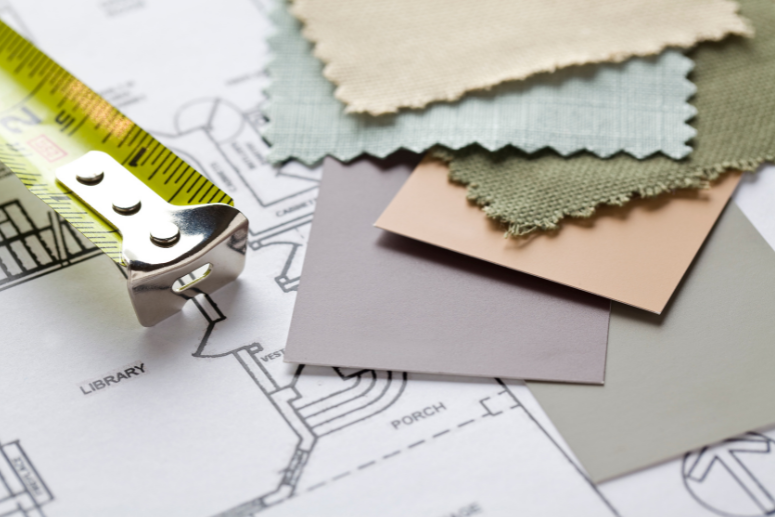 Brick-and-Mortar Pros & Cons
A brick-and-mortar showroom has been the hallmark of a successful interior design business for decades. It served as a space where designers could showcase their expertise, display curated furniture pieces, and create an immersive experience for potential clients. However, the rising costs of commercial real estate, maintenance, and staffing have led many interior designers to question the necessity of a physical showroom.
One of the primary advantages of a brick-and-mortar showroom is the ability to provide a tangible experience. Clients can see, touch, and feel the materials, furniture, and decor options in person. This sensory experience can help clients develop a better understanding of the designer's vision and make more informed decisions. Additionally, a showroom can serve as a venue for design consultations, fostering face-to-face interactions, and building personal relationships with clients.
Working with Trades Showroom
That being said, many interior designers use trade showrooms by making appointments there with their clients, allowing them to physically touch and feel all selections in person. The trade showrooms are very accommodating to the interior designers and their clients. This is a win, win, for both the trades and the designers by eliminating overhead costs for the interior designer and connecting the client to a bigger selection for each material they are shopping for.
Online Platforms
On the other hand, the internet has revolutionized the way we discover and shop for products. Online platforms provide an extensive range of options, allowing designers to access a vast catalog of furniture, materials, and accessories without the need for a physical space. Virtual showrooms and 3D rendering tools enable designers to create immersive digital experiences that can rival the impact of a physical showroom. Clients can now explore virtual spaces, visualize designs, and make selections from the comfort of their own homes.
Brick-and-Mortar Overhead Costs
Moreover, operating a physical showroom incurs substantial overhead costs. Rent, utilities, staffing, and maintenance expenses can be a significant burden on an interior designer, especially those starting their businesses or working as freelancers. By eliminating the need for a showroom, designers can redirect their resources towards other critical aspects, such as marketing, professional development, and expanding their online presence.
Creating a Bigger Online Presence
The absence of a physical showroom does not imply a lack of professionalism or expertise. Many successful interior designers today operate entirely online, leveraging digital tools and platforms to showcase their portfolios, communicate with clients, and complete projects remotely. They focus on cultivating a solid online presence through social media, websites, and virtual collaborations.
The Hybrid Model
However, it is important to note that the decision to forgo a brick-and-mortar showroom should be based on the specific needs and target market of each designer. Some clients may still prefer the traditional showroom experience, particularly for high-end projects or when establishing a local presence is crucial. A hybrid model that combines a smaller physical showroom with a robust online presence might be the ideal solution in such cases.
In conclusion, the necessity of a brick-and-mortar showroom for interior designers is no longer an absolute requirement. With the advancements in technology and changing consumer behavior, designers can successfully operate and thrive without the overhead costs of a physical space. While a physical showroom may provide certain benefits, the flexibility, cost-effectiveness, and wide reach offered by digital platforms make them a compelling alternative for many interior design professionals. Ultimately, the decision should be based on the individual circumstances and goals of each designer.
Other posts you might enjoy:
Growing Your Interior Design Business
Interior Design Business; Creating an Effective Website
Artificial Intelligence Role in the Interior Design Industry
Share This Story, Choose Your Platform!