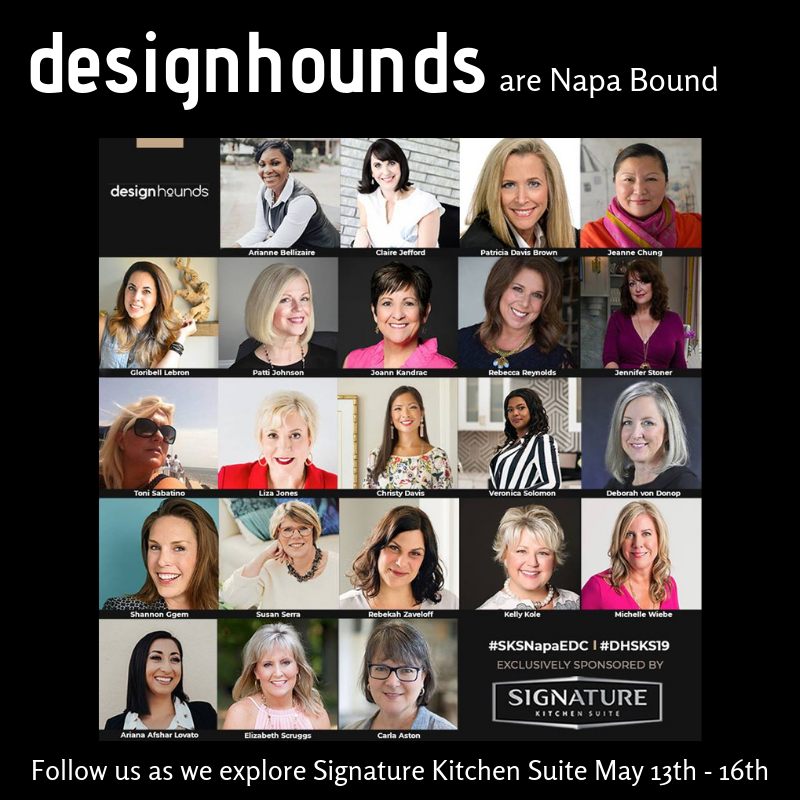 Let the Hunt Begin
When the Design Hounds are on the hunt it means the hunt for amazing products for the home. I feel honored to be included in #DesignHoundsNapa hosted by Signature Kitchen Suite Experience & Design Center.
I will be flying out to Napa Valley, California on May 13th – 16th to join the rest of the influencers selected for this experience. Most of us know each other and have attended many industry events together and those I do not know I look forward to meeting and learning with them. All of us are known for our design expertise and some of us are design bloggers as well. As a designer/design blogger it is important for me to stay on the cusp of the latest in product design and design innovation which is why I am looking forward to this particular event.
The Design Hounds will have a full brand immersion at the SKS Experience & Design Center which I can't wait to blog and social media about. I invite you to follow me on all of my social media channels to hear all about this brand. There will be numerous culinary experiences which I always enjoy learning from and of course tasting!
Who is Signature Kitchen Suite?
Signature Kitchen Suite is an appliance brand whose philosophy is to respect food at every level. They made a BIG splash this year at the Kitchen and Bath Industry Show by winning the "Best of KBIS" – Gold Award for their 48″ Dual-Fuel Pro Range for 2018. Their new EDC is a 23,500 sq. ft. facility, showcasing their Technicurean lifestyle. It is here the design hounds will explore the intersection between technology and culinary passion.
Design Hound Memories
Hanging with the hounds usually results in great memories and of course inspiring adventures. The last time I joined the pack was last year in Italy as we sought out the latest design trends from Milan at the Eurocucina Show, the International Kitchen Furniture Exhibition.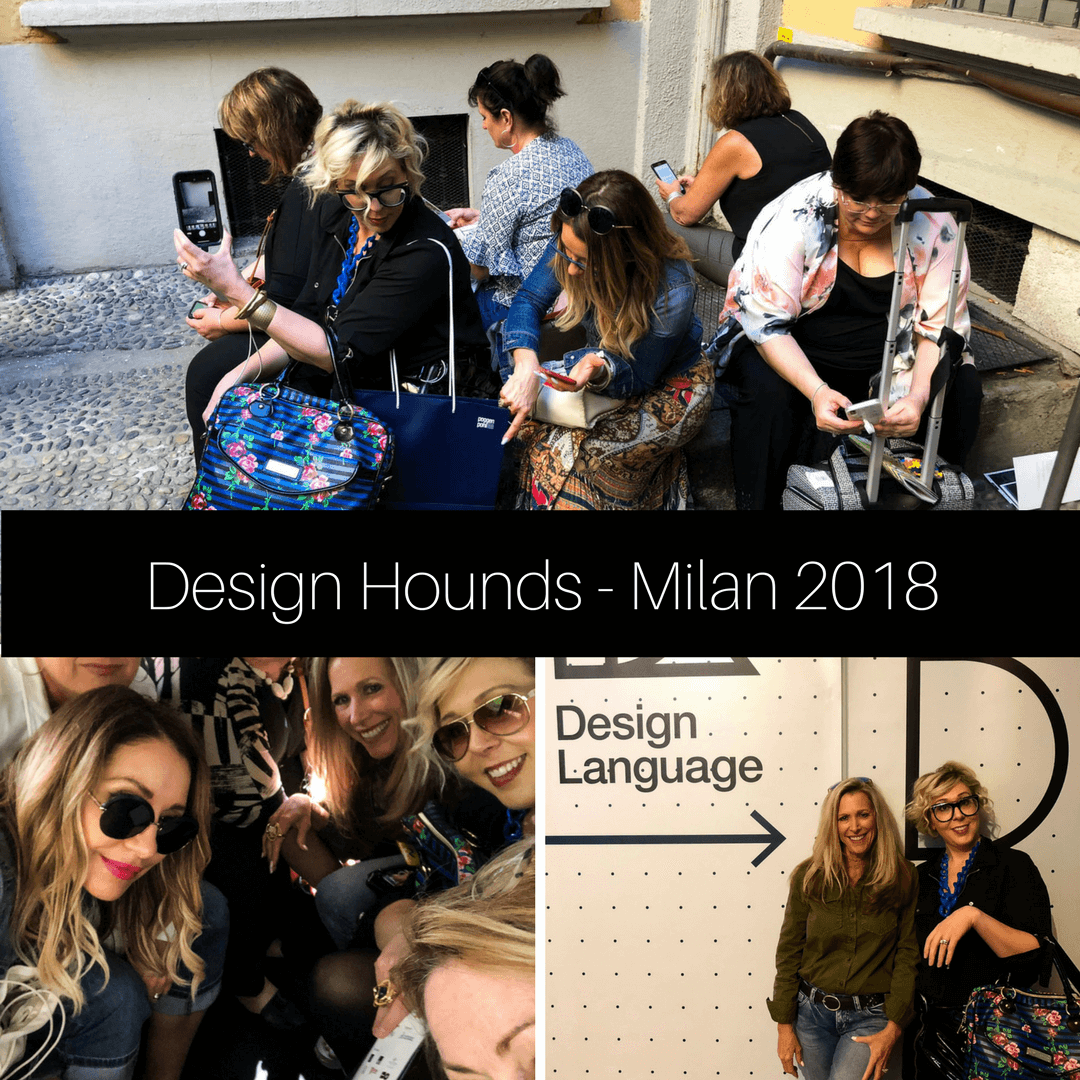 I will See You in Napa!
I am looking forward to creating more memories with Design Hounds Napa event and can't wait to share them with YOU!
Share This Story, Choose Your Platform!