Experiencing a surprise power loss when you are watching your favorite TV show can be a frustrating experience. A backup generator is equally important in commercial settings. Imagine fitting a vital component into your vehicle production line, and at that crucial moment, the power lets you down! Power outages can happen at any time, are usually unexpected, and are always inconvenient.
Let's talk about why backup generators are so important when you need them.
3 Benefits of Back Up Power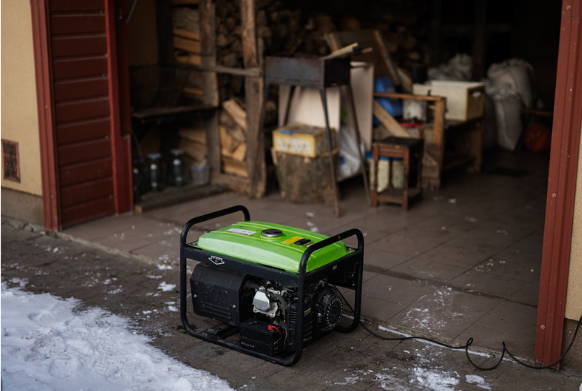 1. Residential Outages
When the power goes off, a standby generator provides a backup power source from a self-contained system. An ATS (automatic transfer switch) signals the generator to start up and provides the electricity needed at that moment. The importance of having a reliable standby power system can't be understated, but where to begin and what will be suitable for your home?
A standby generator directory can assist you in finding the right power source for your needs.
Backup generators deliver the power directly to your home's electrical system, either for the entire home or just the most essential items. New systems are being introduced to allow the homeowner to monitor the status of the generator from a phone, tablet, or computer, no matter where you are. 
Finding a reliable generator suited to your home needs is important. Things to consider are the fuel type, ease of use, durability, and strength. The standby generator should keep working for a long period of time for peace of mind and economic considerations. 
Home-use systems run on natural gas or liquid propane (LP) and are positioned outside your home.
2. Commercial Outages
Commercial standby generator dealers will provide you with reliable, efficient, and fully-integrated energy solutions for your essential services to keep your business turning over and continuing to bring quality service to all your customers. In a highly competitive commercial world, you cannot afford to lose trading time, and with the installation of backup generators, you minimize this risk.
Commercial generators may be substantially more powerful than home-use models. They'll typically run for much longer and provide more power.
These generators are especially important in food service businesses or any setting where items must be kept at a specific temperature. However, even regular shops can benefit from commercial generators – what happens if you need to close your store during a power outage, but you find you don't have the power to close your shutters? Even a small backup generator can bring extra security and peace of mind.
3. Industrial Outages
Industrial giants are the backbone of America. Everything from vehicles to electronics, aeronautics, and medical equipment rely on power – which is why backup is needed.
Loss of energy, equipment failures, and inventory losses can result in millions of dollars in lost revenue. Secondly, manpower suffers dramatically. The production staff is cut, and morale can reach lows from the top management to the laborers. 
Industrial and manufacturing facilities need to have contingency plans and powerful generators in place in case of emergencies. In the worst cases, this will allow systems to safely be shut down or left running on low power where necessary.
Final Thoughts
Backup generators are more than just a handy utility for your dad's woodworking shed – they're essential for homes, commercial premises, and industrial plants. Being caught powerless is a terrible feeling, and it's best to be prepared.
Is your property ready for a power outage? Find the backup generator you need today!
Other posts you might enjoy:
The 5 Major Types of Home Generators to Choose From
What You Need to Know About Backup Generators for Your Home
Share This Story, Choose Your Platform!