The process of restoring a piece of property after it has been damaged by water is referred to as water damage restoration. This process involves repairing and restoring the damaged object. 
Water damage may occur in a residential or commercial property for a variety of reasons, including but not limited to floods, leaks, sewage backups, and plumbing difficulties. It is possible that the process of repairing and restoring a home that has been damaged by water may be both time-consuming and costly. As a result of this, it is critical to take care of the issue with a restoration company as fast as is humanly possible in order to minimize the amount of harm that has already been done.
Water Damage Restoration Tips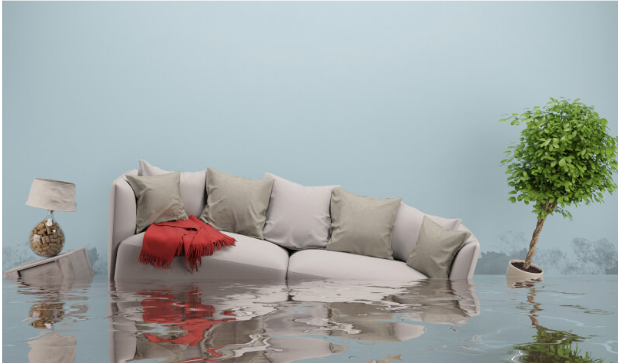 Water Damage assessment
In order to get started on the process of repairing water damage, the very first thing that needs to be done is an evaluation of the damage that has been caused by the water. This requires determining the location of the water's source as well as conducting an investigation of the areas that have been affected. It is crucial to locate the source of the water since doing so may help in determining the type of water (whether it is clean, gray, or black) as well as the course of action that has to be done in response to the situation.
Getting Rid of Water 
The next step in the procedure involves removing any standing water that may be present in the areas that have been impacted. This objective may be realized by a number of methods, such as the use of a wet/dry vacuum, the utilization of a pumping system, or the complete elimination of the water. In order to contain the damage and prevent the growth of mold (https://en.wikipedia.org/wiki/Mold), it is necessary to remove the water from the area as soon as it is possible.
Drying Out 
Before continuing with the process of restoration, the affected areas will need to be dried and dehumidified once the water has been removed from them first. This objective may be realized by the use of a number of strategies, including the employment of fans, dehumidifiers, and other forms of air-moving equipment. It is vital to fully dry out the areas that are affected by mold in order to prevent the mold from spreading further and to preserve the structure from additional damage.
Clean and Disinfect
After the affected parts have been dried, the following step is to put them through a procedure that involves them being cleaned and disinfected. This step is necessary in order to get rid of any dirt, debris, or poisons that the water may have left behind. Taking this step is a must.
Begin the Restoration
It is time to get started on the process of repairing and restoring the damaged areas now that they have been completely cleansed and disinfected. It's possible that activities like repairing or replacing damaged drywall, flooring, or other materials fall under this category. It's possible that the damaged pieces will need to be repainted and refinished in addition to having their damage repaired in order to return them to their original condition.
In the event that repairs for water damage are not carried out, a broad variety of problems have the potential to manifest themselves. If nothing is done to repair the damage caused by water, the following are some of the probable outcomes that might occur:
Structural damage Caused by Water Damage
If the issue is not addressed as soon as it is identified, water infiltration may cause major structural damage to a structure. If this happens, the problem must be repaired immediately. It is possible that the water will cause the property's structure to become brittle and unstable if it is not removed and if the damaged regions are not dried and dehumidified. If the water is not extracted, this result is a possibility. This might lead to serious issues, such as the collapse of floors, walls, and ceilings, among other potential outcomes.
Mold
The most prevalent cause of mold growth in homes and other buildings is water damage, which also happens to be one of the most common causes of mold growth overall. Mold may begin to grow anywhere from 24 to 48 hours after a water source has not been removed, and if the affected areas have not been dried and dehumidified either, mold can begin to spread throughout the affected regions. Mold poses a significant risk to human health and has been related to a broad variety of health disorders, including bronchial asthma, allergic responses, and other respiratory difficulties. 
Contamination
If the water that caused the damage was contaminated, it may have left behind dangerous compounds that are harmful not just to animals but also to people. These substances may have caused the damage. Anyone who comes into touch with these toxins (https://biologydictionary.net/toxin/) runs the risk of experiencing adverse effects on their health. For example, suppose the water originates from a sewer. In that case, it may be polluted with bacteria, viruses, and other germs that are harmful to human health and may lead to serious health problems. 
If the water damage is not addressed and restored in a timely way and in a satisfactory manner, this might result in a decrease in the value of the property. 
In conclusion, the failure to carry out water damage repair might lead to a wide variety of problems. This might include the destruction of the building's structure, the growth of mold, an increase in pollution levels, further damage, and a decrease in the value of the property. It is crucial to take care of any water damage as soon as it is noticed it. 
Other posts you might enjoy:
6 Sings of Water Damage in Your Home
What are Steps for Handling Water Damage Restoration
7 Poor Results of Ignoring Water Damage in Your Home
Share This Story, Choose Your Platform!