Suitcase Generators: Managing off-grid electricity on remote sites is a difficult task.
You go to
summer events,
music festivals,
or weddings
where it's difficult to get power for
lights,
music,
and heating.
For this reason, many people turn to portable power solutions such as suitcase generators.
Suitcase generators are portable power sources that you may use anywhere without a solar panel or a power outlet. Also, these are small generators that you carry, like a bag or briefcase.
They are also small and portable. Therefore, the best suitcase generators are ideal for a wide range of uses and events like family camping trips.
Of course, it's confusing to the consumer with dozens of suitcase generators from which to select. Fortunately, there are only a few points to consider when purchasing a suitcase.
Today, we bring you some useful information to glean before purchasing your suitcase generator.
5 Tips For Choosing The Right Suitcase Generator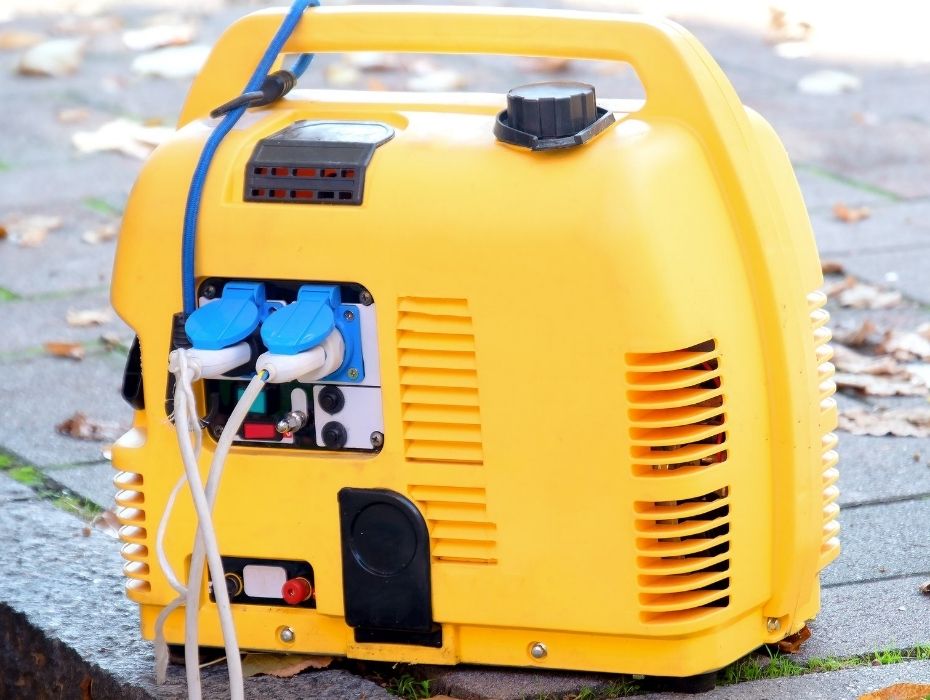 1. Wattage and size.
The wattage and size of the suitcase generator depend on what you want to power. First, calculate the wattage of everything you plan to power with your generator.
For example, perhaps you might encounter a power outage. Or you might live in a location with little to no electrical supply.
So, add up everything! This may include
lights,
refrigerator,
laptop charger,
toaster oven,
and washing machine.
Of course, doing so gives you a fair idea of the size of the suitcase generator you'll need.
Remember that some appliances (such as air conditioners and refrigerators) consume more electricity when they're on than when they're off. To achieve the best estimation, account for those surges in wattage when doing your calculations.
2. Decibel rating.
It's also important to consider how loud your generator is while it's running. Even the most miniature suitcase generator can produce a wide range of noise levels, from whisper-quiet to loud enough to annoy neighbors at a campsite. Prolonging exposure to sounds louder than 85 dB causes hearing damage.
For this reason, always choose one that's as quiet as possible; around 50-75 db. is ideal. Of course, it won't get any softer unless you go for a smaller, less powerful silent generator. Your conversations at this level of sound are more pleasant.
Keep in mind that all generators produce noise, increasing wattage output. Most suitcase generators have a wattage output of 1,000-2,000 watts with noise levels of 50-75 db.
They can power
small heaters,
lighting,
music systems,
camera equipment,
small kitchen appliances,
and more for extended periods.
So, opt for a suitcase generator with a maximum rating of 75 db.
3. Run time.
Knowing the amount of energy, a suitcase generator can generate is essential. However, you must also know how long it can operate on a single tank of fuel. Interestingly, this depends on how hard you work on the generator.
The running time is often at either 25% or 50% of its load. This shows how long the generator will run on a full fuel tank at the given percent of overall power.
If you buy a generator for emergency power, make sure it has the largest fuel tank. This helps ensure you don't run out of energy during long power outages. Increasing the load on any generator reduces its running duration and burns more fuel as it requires more power.
4. Automatic CO shutoff.
This essential safety feature instantly shuts down a generator's engine if a built-in co (carbon monoxide) sensor detects levels of the lethal gas above specified thresholds. More and more suitcase generator manufacturers are now offering co-safety shutdown models.
When buying one, look for marketing terms like 'co guard,' 'co protect,' 'co detect,' 'co shield,' or 'co sense.' Another way is to search for one of the following certifications on the packaging:
'ansi/ul2201 certified for carbon monoxide safety
or 'ansi/pgma g300 certified safety & performance.'
5. Transfer switch.
A transfer switch safely links a suitcase generator to your circuit panel using a single cable. If you ignore it, you must then rely on extension cords. However, that's hazardous. Also, it's possible to overload an extension cord, causing it to overheat and catch fire.
A transfer switch is significantly more convenient. To do this, you use a transfer switch to power entire circuits in your home without using extension cables.
This implies that things such as
overhead lights,
well, pumps,
and water heaters
are operating without a plug.
If you only rely on extension cords, you may only power objects that require a socket. Of course, even then, you must connect them to your generator using bulky outdoor extension cords.
https://www.youtube.com/watch?v=AMrvpZ2EjRs&ab_channel=ChampionPowerEquipment
In conclusion.
Suitcase generators are great for many occasions and events because of their
compact size,
portability,
and low noise levels.
You also have the options of dozens of different suitcase generators from which to select your purchase.
So, before you buy your next suitcase generator, keep this list of features to look for in mind. If you have questions or suggestions, we always love to hear from you in the comments below.
Also below are links to more fantastic articles about ALL things DESIGN for your home or business.
Other Posts You Might Enjoy:
The 5 Major Types of Home Generators to Choose From
How to Prepare Your Home's Electrical System for Hurricane Season
6 Simple But Important Tips for Design Students
Why Every Home and Building Should Have a Back-Up Power Plan
Share This Story, Choose Your Platform!