Your home's roof and siding need to be protected and maintained in order to avoid damage. The following tips will help you maintain the exterior of your home and keep it in tip-top shape.
5 Tips for Roof and Siding Maintenance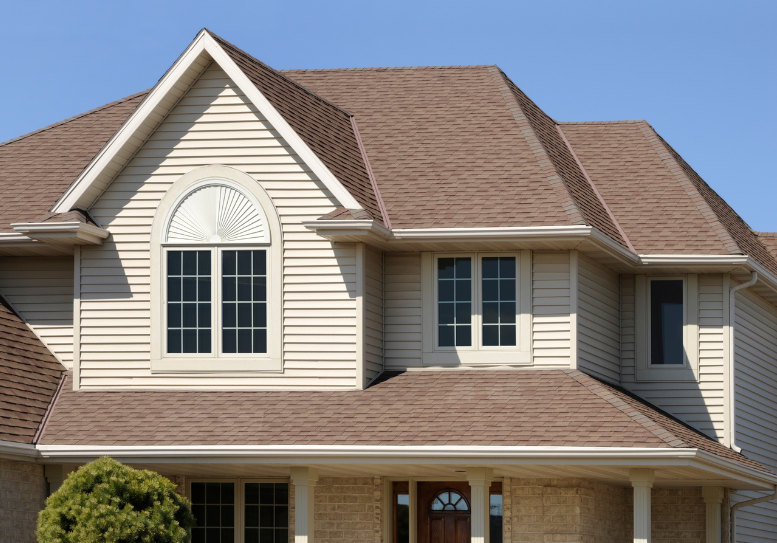 Trimming Your Trees
Trimming large trees can be helpful when it comes to roofing and siding maintenance. Falling branches can become a hazard and cause damage to your home's roof and siding. You will want to keep your trees trimmed as well due to the threat of pests that could create a termite problem.
You might consider a professional tree service as tree trimming can be a dangerous task.
Cleaning Gutters
Cleaning gutters is an essential part of maintaining your roof and siding. The gutters prevent water damage and also protect your home from significant runoff.
Start by ensuring your gutters are free of leaves, twigs, and debris. Once you have a clear view of your gutters, check your downspouts for clogs. You can use a garden hose to clear them out if there are any. Rinse the gutters to loosen the dirt and debris.
Using a wet/dry vacuum is another option for removing debris. However, it is recommended to remove larger pieces of debris first. Leaving smaller bits of debris in the gutter can cause them to get stuck in the vertical channel.
Preserving the Integrity of your Roof and Siding
One of the best ways to do this is to perform periodic inspections of the exterior of your home. If you take the time to do so, you may be able to avoid the headaches of a major overhaul.
I recommend hiring a professional home maintenance company to keep up with regular home inspections. They are licensed and insured to do the tough jobs safely which will avoid a possible accident that could happen by an untrained homeowner.
Avoiding Chemical Cleaners for Vinyl
If you want to clean your vinyl roof or siding, there are several ways to do it.
First, you should avoid using strong chemical cleaners.  Only use cleaning products made for a vinyl roof and siding.
Consider a pressure washer first as this method can work great on most exterior finishes. Pressure washing can effectively remove debris, but you must take the proper precautions to avoid damaging the materials when using.
Seasonal Home Maintenance Inspections
Performing seasonal home maintenance inspections is an integral part of home ownership. It helps you save money and prevents costly repairs in the long run. When preparing your home for winter, it's best to check for leaks, frozen pipes, and damage to the exterior. Scheduled regular maintenance checks on the roof and siding are the best ways to prevent damage.
Your roof and siding protect your home from the harsh elements and it is important to maintain them. Following these helpful tips for roof and siding maintenance will ensure the integrity of your home for a long time.
Other posts you might enjoy:
Roofing; The Do's and the Don'ts
Roofs: Repairs versus Replacements
What Types of Materials are Used for Roof Work
Share This Story, Choose Your Platform!