The value of having good air conditioning is probably something you've come to discover this sweltering summer if you hadn't already experienced temperatures like these before. As we reach newer, higher, and hotter temperatures every year than those recorded the year before, it's clear that one thing that is absolutely worth investing in is a high-quality air conditioning unit. Having a durable and well-maintained HVAC system can make an enormous difference in your monthly utility bills, and help keep your household comfortable no matter what weather your area experiences.
All-time High Temperatures are on the Rise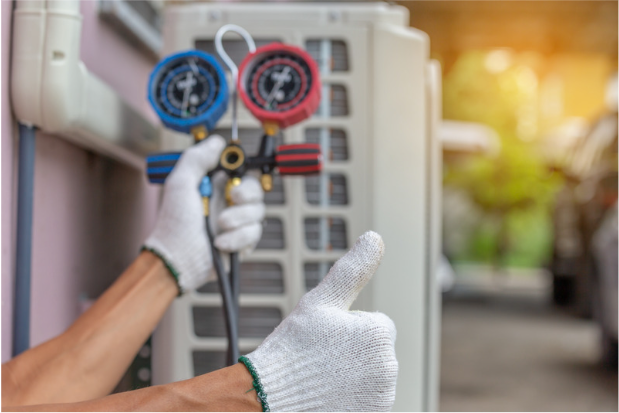 Recent years have seen droughts and wildfires dealing damage to nature and society as temperatures continue to rise steadily, as shown in a graph found at the link listed here: https://www.climate.gov/news-features/understanding-climate/climate-change-global-temperature
For all of the tips, tricks, techniques, and technology we have to combat the barely predictable force of nature that is our planet's weather system, there are still plenty of days we look outside our windows or check our weather apps and decide to rearrange our plans simply to avoid it. There are still some things we can do to maintain our comfort and happiness regardless of what's going on outside.
Biting snow, driving rain, or stifling heat, we can succumb to harsh weather no matter how it appears. Even with a reasonably well-insulated home, you may find the building absorbing heat from the sun or letting the chill in from outside. No structure is perfectly impervious to nature's moods, but there are ways to be confident you're working with the best tools available. Equipping your house with a powerful air-conditioning unit, and HVAC system can ease the stress of harsh weather no matter how extreme nature goes.
More than just air conditioning
If you've heard the term HVAC but don't actually know what it stands for, it's Heating, Ventilation, and Air Conditioning, meaning all of the venting and air circulation systems in your home. Keeping the A/C and heating units maintenanced is one part of ensuring the health and comfort of everyone sharing a home with you. Clean vents and filters, as well as charged and properly functioning units work together to provide comfortable and healthy air for you and your loved ones to enjoy while stuck indoors from any bad weather you may experience. For any of your needs, contact On the Spot air conditioning experts to get started right away.
Maintaining Your Air Conditioning System Can Save on Costs
Besides your own enjoyment and comfort, there are other benefits to having a robust HVAC system. When your home is adequately cooled or heated it prevents unnecessary use of the A/C or heating unit to change the temperature constantly in order to maintain the setting selected on the thermostat. Switching on for short bursts, or running constantly to maintain the right temperature, your A/C unit could be devouring electricity and sending your bill skyrocketing. Don't fall victim to an inefficient unit, make the call to have a professional come and check out your HVAC systems and determine with you if you need service and maintenance, or a brand new unit.
Professionals who have an understanding of how to get the best air quality and comfort levels from HVAC systems can come to you at any time to review what you're currently equipped with as well as suggest any repairs or upgrades you may want to consider. Making one investment to order and install a new unit could potentially save you several times over what you spend upfront in electrical expenses as well as service for the old unit.  There are companies offering services around the clock, every day of the week,  so you can always find help from a pro with a simple phone call.
Have Your Air Conditioning System Checked Regularly
Be it repairs for an air-conditioning unit or furnace, a tune-up or repair for your overall HVAC systems, insulation and ventilation for an attic, or even the installation of an air purifier, these highly-trained experts can get your home outfitted with whatever it needs. You don't have to wait for the telling signs that your systems need attention: If you're hearing banging or rattling, catching strange smells in your home, or even finding inexplicable water leaks, your home is likely in dire need of the services and care of professional repair person.
When you don't let dirt or dust build up in the ventilation and ducts of your HVAC systems you prevent the potential for bigger and much worse issues from appearing. Developing colonies of mold can grow anywhere in the right conditions, all it would need to thrive in the right humidity and enough moisture, say from a leaking duct. Phantom smells can be attributed to a build of moisture or the presence of mold. Having mold growing somewhere in your home, unbeknownst to you, can eventually cause headaches and migraines, just as effectively as a ridiculously high utility bill. Similarly, the banging and rattling sound sometimes associated with HVAC systems can be caused by loose or broken parts, and this could cause further damage if not addressed quickly.
Take your health and that of your loved ones seriously. Put health and comfort first and reach out to experienced service companies to get help from trained and experienced repair specialists who can work with your budget to ensure all of your HVAC needs are met.
Share This Story, Choose Your Platform!