For people living in colder climates, it is once again that time of the year for extreme weather. You want to be as comfortable as you can this cold season, so now is the time to check on your heating system for heating problems. Some common issues can be solved by yourself, but others not. Consider seeking professional help, such as Heating Services with CM Heating, to check whether your heating system works is a good idea.
Common Heating Problems & How to Fix Them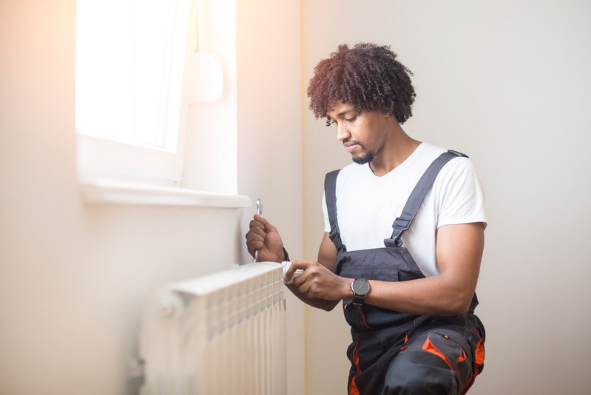 If your heating system is not functioning optimally, you might be experiencing one of the following common heating issues. 
Faulty Thermostat Controls Can Cause Heating Problems
Whenever you have issues with changing the system controls or setting temperature, the origin of the problem could be your thermostat. If yours is a digital one, try replacing its batteries and follow the troubleshooting instructions given by the manufacturer. Still, if the problem persists, check your entire system for any tripped circuit. Finally, reset your thermostat to its factory settings whenever it fails to work. In case you still have no idea where the problem is, call your trusted HVAC professional for help. 
A Defective Heating System Fan 
When your heating system fan stops working, the first check is whether your thermostat's settings are correct. Your next stop should be on the system's air filter to ensure it is not choked by dirt. A Clogged filter makes the fan not work efficiently. If the issue isn't solved, check your circuit breakers and ensure they are on. After taking all the troubleshooting steps above and the problem persists, it is time to call in an expert. 
Presence Of Mold In Your Heating System
If your area experiences a moist climate during winter, it might lead to a moisture build-up in your home heating system. This particular heating issue is generally caused by defective ductwork or poor insulation. In such instances, mold grows in your heating system. You can fix the problem by calling your HVAC professionals to clean the entire heating system. If need be, let them appropriately insulate and seal your system ducts to stop any chance of moisture gathering again. 
Your Heating System Refuses To Light Or Remain Lit
If your heater is new, it most likely uses electronic ignition. It might also come with an alternating pilot light instead of the conventional one. After some time, the sensors which ensure gas stops flowing when the heater is off might get dirty, making your heating system not light up. Fix the problem by cleaning or replacing the sensors altogether. 
Uneven Heating Of Your Home 
Lack of uniform heating throughout your home could be caused by a dirty air filter or damaged ductwork. The bearings, belts, or fan motor might also cause the problem. You can easily replace your air filter by yourself. However, if your ductwork is defective, you are better off contacting an experienced HVAC expert to fix it. 
Conclusion of Heating Problems
It is always advisable to conduct all the necessary checks on your heating system before winter begins. The last-minute rush will likely cost you more if you need professional HVAC contractors to fix parts of your heating system. Demand for such heating services is always higher during winter. The unwritten rule has always been; the more urgently you require professional services, the more expensive they are likely to be.
Other Posts You Might Enjoy
Tips for Troubleshooting an HVAC System
6 Home Heating and Cooling Cost-Saving Tips
Share This Story, Choose Your Platform!