The DigThisDesign.net Dorm Room Design Contest Details
We want to help you go off to college in style!
Patricia Davis Brown is going to help one lucky college dorm room dweller with a Professional Dorm Room Design.
Winner: Kassandra – Marshall University, Huntington WV
Finalists
We have our finalists and it's boys versus girls for the grand prize dorm room design! Vote now through August 21st for your favorite! (Only one vote per person please!)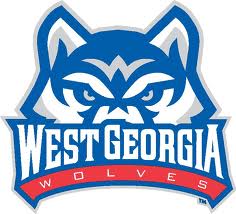 Jorda – University of West Georgia
Jorda is one lucky dog (or should we say "wolf"?)! Not only is he a finalist in our dorm room design contest – but he and his roommate were placed in the annex of the girls dorm.
So, he's hoping for a room that stands out as masculine – and helps him make the most of this year!
Kassandra – Marshall University, Huntington WV
Kassandra is looking to relieve back-to-school stress by winning our contest and getting her dorm room design figured out!
She's hoping for a purple and black room that shows off her classic style and clean lines.
Vote
Cast your vote for your favorite:
The Grand Prize
The Grand Prize Winner will receive:
Professional Dorm Room Design Plan and Consultation from Patricia Davis Brown
The winner of the this contest will receive Patricia's virtual design service.
Patricia will create a complete plan for your room and will walk you through every step of the process – from laying out your  design to choosing the colors, furniture and more.
This includes a comprehensive design consultation from start to finish.
Detailed Floor Plans
Detailed Elevations
Floor Plan Specifications – All items on the plan view are numbered coordinating with written specifications.
Lighting Design – Mathematically formulated.
Scope of Work: List all the members of the team needed to complete the project and their duties to be performed.
Unlimited Designer Consultation:Includes providing photo image of color board.
Unlimited Consultation with your Project team to help coordinate and implement design. (EX: Project Manager, contractor etc) (Valued @ $200 per hour.)
Important Details and Dates
Only submissions received through this form by 11:59pm EST on August 5th, 2012 will be considered.
We will announce the finalists on August 6th, 2012. Voting will begin on August 6th, 2012 and the winner(s) will be announced on August 22nd, 2012.
Finalists and winners of this contest are chosen at the sole discretion of Patricia Davis Brown, LLC.