Unwanted plants and weeds seem to grow overnight and can quickly take over your garden. The easiest way to remove these is with the use of herbicides. Herbicides will kill unwanted plants, but they can also be toxic and harmful to human health.
4 Ways to Remove Weeds Without Herbicides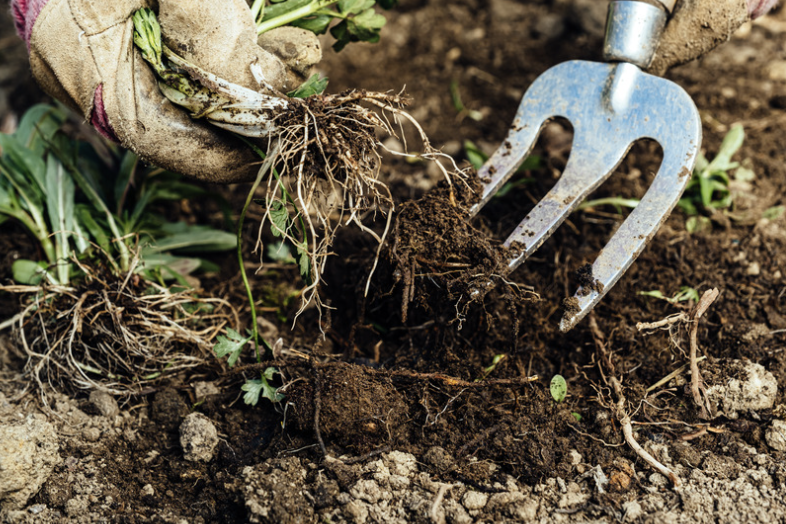 Here are some tips and tricks on removing unwanted plants in your garden without relying on herbicides:
Why Herbicides Are Harmful
There are several cases of herbicides that have been linked to serious health problems – such as the Paraquat. Paraquat is a herbicide that can be used in gardens to control weeds but is very toxic to human health. Several studies have shown this herbicide has led to the development of several diseases and illnesses, such as Parkinson's disease, vomiting, nausea, and lung damage, when exposed over a long period.
In addition to this, people who claim to have developed Parkinson's disease have recently consulted Paraquat lawyers to file cases against the manufacturers. The Paraquat cases have resulted in the recalls of herbicides and several countries have banned the use of these products. If you want to know more about these, Schmidt & Clark has more information on Paraquat-related lawsuits.
While herbicides can be the easiest form to control unwanted plants, they are harmful not just to human health but also to your other plants. Uncontrolled application of herbicides can also cause damage to the soil, nearby water structures, and animals in the environment. 
Remove Weeds by Pulling Them
One of the most effective and simplest ways in removing weeds from your garden is pulling them out by hand. Doing this will ensure that you can preserve the plants around the weed and keep them safe while you are pulling out the roots of the weeds.
This method is also cost-effective since this will require minimal tools and equipment to perform. A hand trowel is commonly used when hand-pulling weeds out of your garden but several alternatives such as small knives, metal rods, and even wooden sticks can help you in this process.
Dig Up the Soil
If the area is overrun with too many weeds to hand pull the best option is digging up the soil using garden hoes, spades, or machinery. This method does wonders for the land as it cultivates the topsoil so it giving more room for air and water circulation while removing the roots of the weeds.
Using metal tools such as spades and garden hoes is excellent for digging up the roots of tough weeds. The edges of these tools are designed to break through hard soil and thick plant roots.
Remove Weeds  With Organic Mulch or Ground Covers
Weeds are still plants and they also need sunlight and room to grow. By covering the weeds and blocking their access to sunlight, these weeds will cease to grow after some time. This method is effective for preventing the growth of new weeds after a recent clearing of the ground.
Using organic mulch is a very natural way of smothering the ground since the contents of the mulch are just biodegradable materials such as dead leaves, grass clippings, dry wood, compost, and other dead plant material. Additionally, organic mulch produces heat as a by-product of decomposition so this can help suffocate the weeds smothered by the mulch. 
Another method of smothering weeds is by using old cardboard or recycled plastic sheets to cover the ground. This layer will keep the sunlight from reaching the weeds and prevent them from sprouting from the ground. 
Pour Boiling Water Over Weeds
Sometimes weeds grow in places that are hard to reach like spaces on a sidewalk. It's no use to hand-pull these because you usually leave the root intact. For situations like these, the best option is to pour boiling water over these weeds.
Use a teapot or a kettle with a long spout to manage the flow of water over the unwanted plants. The water must be at boiling temperature to effectively kill the weeds.
Water at boiling temperature is hot enough to melt the plant's protective layers and break down its cell structure. After a day or two, you can expect the weeds to wither. This method is perfect for weeds embedded in concrete because water can flow through the cracks and reach the roots. 
Weeds cause more harm than good to the plants near them. They rob nutrients in the soil that is intended for plants and they can grow rapidly. Removing them using herbicides can cause a risk to the environment and yourself so remember to use natural methods on weeds.
Other Posts You Might Enjoy
Raised Bed Gardening for Beginners
10 Tips for a Low-Maintenance Garden
Gardening Tips Guaranteed to Improve Your Garden
Share This Story, Choose Your Platform!