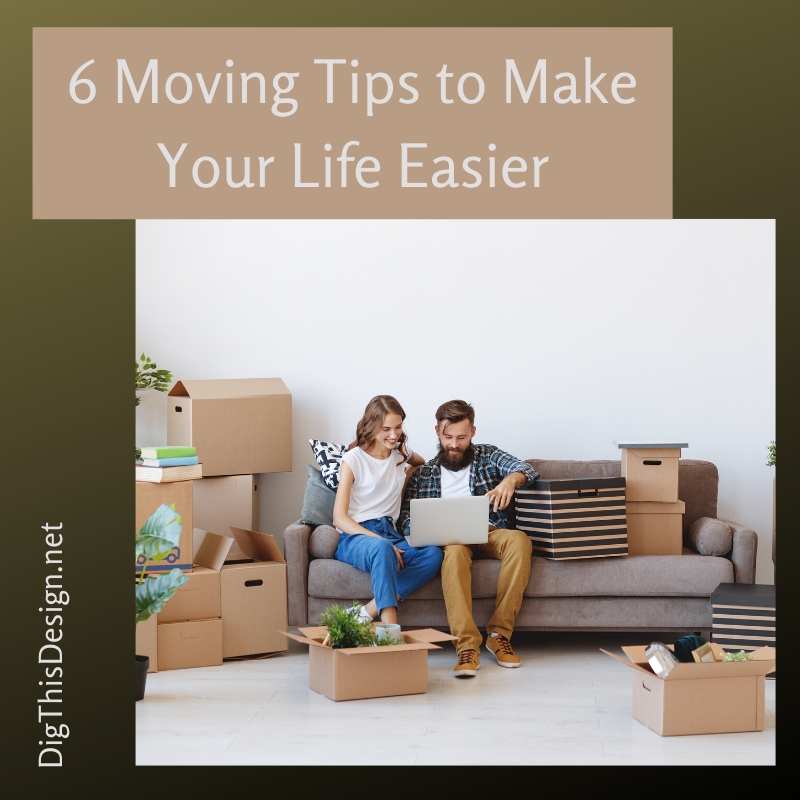 Moving is almost always a mixed bag of emotions. You found a new home, and you're ready to start your new chapter. That's amazing – and exciting! And, let's be honest, it's probably a little terrifying, too. Regardless of whether you're moving from an apartment to a single-family home, or you're simply upgrading your space, moving is a multi-faceted process.
Knowing what you're in for is half the battle. Being prepared for just about all circumstances is the other half. We've made a list of our top six tips to help you bust those moving woes.
6 Moving Tips to Make Your Life Easier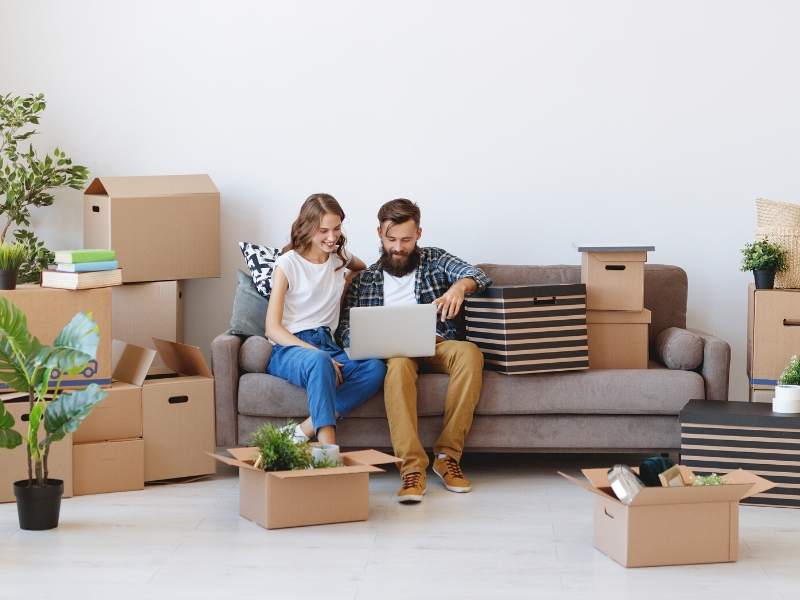 1. Get Organized Early
Don't save it all until the last minute. Make a checklist of the most important things, and tick those boxes (pun intended) as you go. Create a countdown about 60 days out if you can, and task things weekly. Tackle a room at a time, and stick to the checklist because it'll be your moving bible.
2. Purge the Excess
Now is the perfect time to have that yard sale you've wanted for so long! The last thing you want to do is bring a lot of stuff you never use to your new place. Take that toaster oven you've had for three years, and price it to sell. We like to recommend you use your proceeds for something fun…like wine or champagne for after you move in. That's a win-win situation.
3. Use Smaller Boxes
One of the biggest mistakes people make when moving is using the absolute largest boxes they can find. This makes your moving process a heck of a lot harder. You want to be able to comfortably shift boxes around once your movers have been and gone, and this will keep you sane (and prevent injuries). Label each box carefully with the goods inside, as well as what room they're going in. You'll thank me later.
4. Fill Your "Holy Grail" Box
These are the items you'll absolutely need from day one of your move for a few days after. Make sure you have your toiletries, pets' food, exercise clothes – because you're going to want them, and more. We recommend this box be clear so you know what's inside at all times. It'll be the one box you absolutely need and turn to those first few days in flux.
5. Keep it Simple
Lots of times, the easiest way to move is to eliminate the extra steps. For example, if you have clothes in your dresser, leave them there. Ask your mover to wrap your dresser so the drawers don't move. Once you move into your new room, voila! It's all set. For clothes that hang, leave them on the hangers, and move them in your car. Pop them onto the new rod, and you're done! And, perhaps our favorite, if your kitchen gadgets are already in organizing racks, leave them that way. It's so much easier to transfer once you arrive.
6. Make a Moving Playlist
Think we're joking? Not so much! Half the battle of moving is just the exhaustion and sheer volume of work involved. Keeping it fun and playful is how we get through the stress of it all. Keep it upbeat, uptempo, and engaging, and you're guaranteed to have a lot more fun as you go.
Images Courtesy of Canva.
Other Posts You Might Enjoy:
Moving House; When to Know the Move is Right
Decorating Tips for Moving in Together
Plumbing Tips: 5 Signs You Should Call the Pros
The Essential Checklist of a Stress-Free Move
https://digthisdesign.net/wp-content/uploads/2017/12/6-Moving-Tips-to-Make-Your-Life-Easier.jpg
800
800
Melissa Moore
http://development.digthisdesign.net/wp-content/uploads/2016/11/OLD_DigThisDesign_logo.jpg
Melissa Moore
2017-12-07 01:02:47
2021-01-16 12:27:44
Moving Made Easier with 6 Easy Tips