Moving is quite often an unpleasant task for many. Fortunately, there are a few things you can do to make the process flow more smoothly. This is where a moving checklist comes into play. In fact, a moving checklist is an invaluable tool that helps you plan all your activities in advance for an ultra-smooth transition into your new home.
Buying a new home is exciting enough, so we're here today to bring you a stress-free guide for moving. To that end, here's a quick checklist of the steps to take before moving into your new home.
Moving Soon? Here's Your Moving Checklist!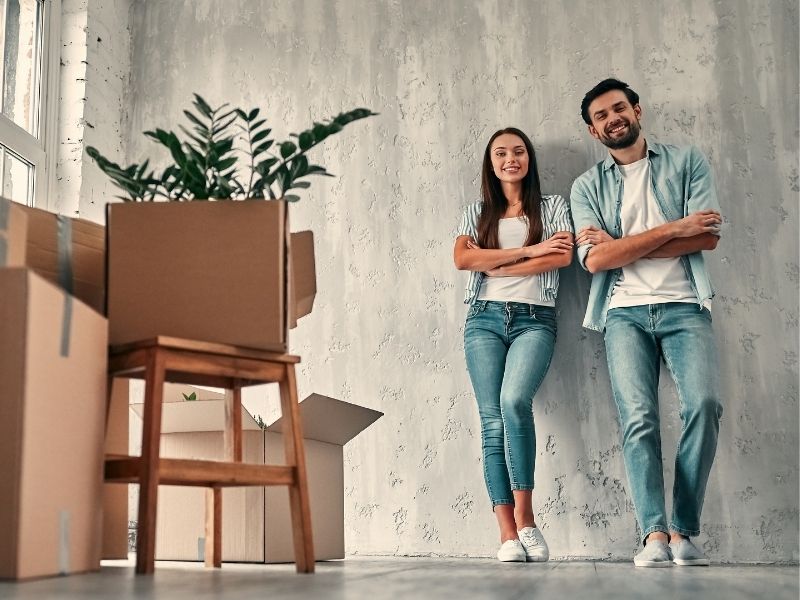 1. The research and planning phase.
Once you sell your home, it's now time to undergo the moving process. The first step? Research and plan!
Moving homes on average takes eight weeks to undergo from start to finish. Of course, you must be diligent about your research early on during the move. This will ensure that you're confident about your decision and helps to avoid arising issues during the move.
Research and secure a mortgage with your bank, if applicable.
Research and view the house. Inspect and find any possible damages within the home.
Read up on the news and latest events of your new place.
Know where the nearest amenities and stations are, and their travel time.
Contact your landlord or agent when you're moving out of your own old home.
Prepare soft and hard copies of important documents and files before the move.
If you have children, contact their old and new schools regarding their respective transfer protocols.
2. The moving out process.
Before moving out of your old home, you must first deal with the furniture and items you have laying around. Of course, this involves decisions about what to keep, sell, or throw away. In addition, for the things you keep it's a good idea to categorize them in a way to make the unpacking process easier.
List all your items in a spreadsheet. This is how you know what to pack or unpack in the new place.
If you're currently renting, give your old landlord 30 days notice before moving out.
Contact utility companies and internet providers for transfer of services to the new home.
Terminate or transfer memberships for gyms, clubs, or classes.
Clean and pack your furniture.
Pack non-essential items in lesser use rooms, then move upwards.
Pack heavy-set furniture with bubble wrap and safety boxes. Disassemble if necessary.
Find furniture movers to help with your furniture, or have a friend over to do it less expensively.
Hire a moving company to transport them for you.
Purge items that aren't sold during the 8-week time frame with rubbish removal services like 1300 Rubbish.
Also, dispose of any flammable and hazardous material as your moving company may not be able to do that.
Make your old home is presentable before finding a new tenant or buyer for your old home.
Know the route beforehand from your old place to your new one so that you can prepare for sleeping or rest stop arrangements in the hours between travel.
3. In further preparation for the move.
If you're hiring a moving company, call them early on to avoid stress and rush. This way, they'll have enough time to plan around your needs and requests.
Call for quotes from movers well ahead of time so that you can compare prices without rushing your decisions.
Cancel subscription services and settle any debts.
Call the post office and tell them you're moving.
Hire an agent or solicitor to help with the conveyance process.
Move on a weekday instead of a holiday, summer, or the weekends to not be charged a premium
Do a sweep of your house to make sure you haven't left any important things behind. Trace everything you think is important!
Clear out fridges and trash.
Return borrowed goods from neighbors and friends in the area.
Order furnishing in advance for your new homes such as carpets and blinds.
Systematically arrange your packaged boxes (color coding, listing, fragile items etc.) for an easier time unpacking them.
4. What to do when moving day arrives.
The big day is finally here. Here are the things you must do at this time.
Bring a backpack with snacks, treats, and medicine in your car ride to your new place.
Ensure that the bag also has an overnight kit.
Charge your phone the night before.
Confirm the details such as phone numbers and location with your movers or friends who help you move.
Walk through your house one last time.
Confirm utility readings by taking a picture with it with your phone.
Switch off all the lights.
5. Arriving at your new home.
Once you arrive at your new home, you still have lots of tasks to finish. However, the day is not over yet.
Confirm the location of your removalist company if they're trailing behind.
Sweep through the home to check if there are any disturbances or differences from your previous viewing visit.
Confirm your furniture's safe arrival with a spreadsheet you made beforehand.
Set down your important documents somewhere safe where they won't get lost in all the boxes, like your bedroom or the bathroom.
Check your new home's utility meters and take pictures.
Confirm the keys in each room works.
If you have pets, secure the garden for them to roam around without escaping.
6. The first few days after you move in.
In the next few days, you still have a few tasks to fulfill. But if you follow through with the checklist, everything is manageable.
Tidy up the living room, kitchen, and bedrooms in the next few days.
Plug your appliances such as your microwave, telephones, fridge, and personal computers.
Check to see if the water heater, lights, and outlets are working correctly.
Create a list of emergency numbers you can call, such as doctors, hospitals, and vets.
Get your children adjusted to their new rooms. They may be having a hard time too.
Make sure your pet is accounted for as well.
Order out if you're exhausted from all the logistics the previous days. It's a reward on its own too!
In conclusion.
If you have any questions or suggestions, we always love to hear from you in the comments below. Also below are links to more useful articles about ALL things DESIGN for your home or business.
Other Posts You Might Enjoy:
Are You Moving? Take Your Interior Style With You!
6 Common Mistakes To Avoid On Your Moving Day
6 Top Factors To Consider Before Moving
Share This Story, Choose Your Platform!