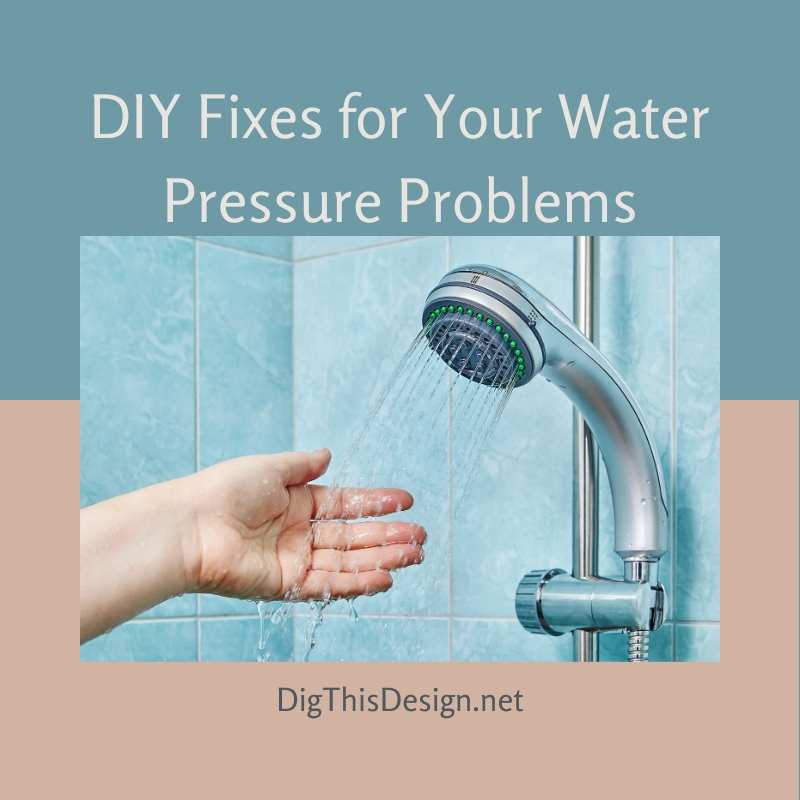 Water pressure often becomes an issue at the most inconvenient times. It was a tiring day at work, and once you get home all you can want is a nice, hot shower. You step into the shower, and instead of getting that warm shower, you get a tiny trickle. Didn't expect (or want) that, did you? The last thing you need after a long day is an issue with your water pressure.
You want to shower with the perfect amount of water every time, even if water runs in other areas at the same time. There's an easy solution though, and you don't need plumping know-how. You can fix your shower yourself – totally DIY – to fix water pressure issues yourself.
Solve Your Water Pressure Problems with these DIY Solutions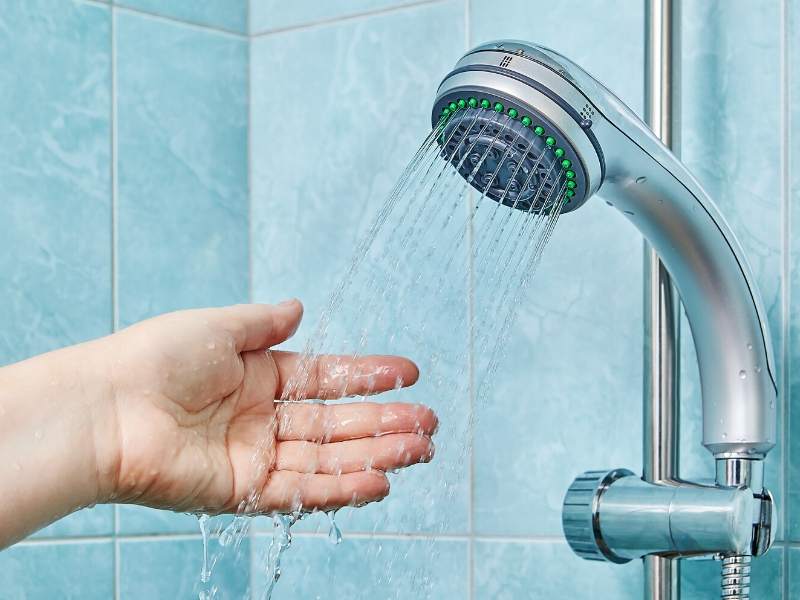 DIY Water Pressure Fixes
First things first, you need to remove the buildup. More often than not, the underlying cause of poor water pressure is simply residue. Without proper and routine cleaning, the buildup occurs over time, only impacting your water gradually.
You can remove the buildup from your shower by unscrewing your showerhead from the pipe. Check the screen for any sediment or buildup thoroughly. If you notice

mold

or residue, remove it immediately. Use a toothbrush (one that you don't use for your teeth, of course) or a toothpick, and make sure clean all areas of the showerhead. If you haven't done it before, either check your showerhead manual or search the model online.

If you don't see any sediment buildup in your showerhead, calcium buildup could be the cause of your low water pressure. Notice a white, flaky texture on your showerhead? Yes, that might be the issue. Get rid of this grime by submerging your shower head in plain white vinegar overnight. Once done, simply scrub the calcium off with a light brush and replace it.
Spend Money Where it Matters
Sometimes the cause isn't so cut-and-dried. In cases like those, buying a new showerhead might be the simplest solution. There will be times when the calcium or the sediment in your showerhead becomes impossible to clean. Or, your showerhead no longer works after scrubbing it. If you haven't cleaned it in a long time – or ever – your showerhead can easily break. Many people decide to forgo the hassle of fixing the showerhead and just buying a new one. With thousands of models on the market today, you'll find a new one quickly.
The issue could be bigger than the showerhead. In cases like those, purchasing a water pressure booster might be your solution. If you want a quick fix, a water pressure booster might do the job for you. This tool effectively boosts the water pressure in all areas throughout your home. Water pressure boosters come at different sizes and prices. Whether you choose to buy online or at your local home appliance store, consider how much water you use. You'll need to know that the capacity meets your needs.
Check it Once (And Twice)
If none of the other DIY tips fixed your water pressure issue, you'll want to check the valves. These water valves control the amount of water that reaches your house's fixtures. You might not notice it, but one valve could be partially closed, causing the low pressure of water coming out from your shower. You should check the following valves:
Main valve: You'll usually find this located near your house's water meter. You'll see two valves and to open these fully, you have to turn both of these counterclockwise. This allows more water to flow into your house's fixture and will eventually improve the water pressure in your shower.
Shower valve: You can usually find this in your basement, crawl space or an access panel just below your shower. Turn this counterclockwise, too.
If you've turned all of these valves and nothing helps, the problem could be the curbside valve, which is only operated by your utility company. If you suspect that your curbside valve is partially closed, call your utility company right away. Inform them of your problem and the unsuccessful attempts you've had.
Leaky Situation?
If you're still running into trouble, you need to check for possible leaks. There might be leaks in your fixtures, which could be the underlying cause of your showerhead's low water pressure. Luckily, there's an easy way to check for leaks. Simply turn off the water to all items that use water in your house. Check your water meter and do the same after 30 minutes. If there are changes in your water meter even without using water, that's a telltale sign that your home has a water leak.
You want every shower experience to be soothing, not stressful. Your shower might have problems every now and then, but it's not the end of the world. The tips presented in this article are very simple and as long as you don't have a blocked drains problem in Sydney, you can probably do all of these by yourself. And, to prevent problems like this in the future, perform some of the routine maintenance tips provided.
Author Bio: Peter Graham
Peter is a professional plumber who's had years of experience in the industry. He currently writes for Wilco Plumbing and loves to share his experience and knowledge for those who are willing to learn more about the world of plumbing. In his spare time, he loves spending time with his children and walking the dog.
Images Courtesy of Canva.
Other Posts You Might Enjoy:
Bathroom Makeover Tips for a Fresh New Look
4 Ways to Future-Proof Your Bathroom Design
Bathroom Upgrades – 5 DIY Tips
Bathroom Remodels: Top 4 Must-Do's for Success
https://digthisdesign.net/wp-content/uploads/2018/01/DIY-Fixes-for-Your-Water-Pressure-Problems.jpg
800
800
Melissa Moore
http://development.digthisdesign.net/wp-content/uploads/2016/11/OLD_DigThisDesign_logo.jpg
Melissa Moore
2018-01-11 01:02:44
2021-01-16 12:11:05
DIY Fixes for Your Water Pressure Problems