My husband and I had always dreamed about living on the water and when we found a 1970's property with a dozen manatee's right off the dock, we knew we were home!
We also knew the work we had ahead of us with an old property. As an interior designer, I knew the best way to tackle our tasks at hand was to do it in phases. Our first phase was to make our home accessible for our son Patrick who is confined to a wheelchair and this had to be done before we moved in.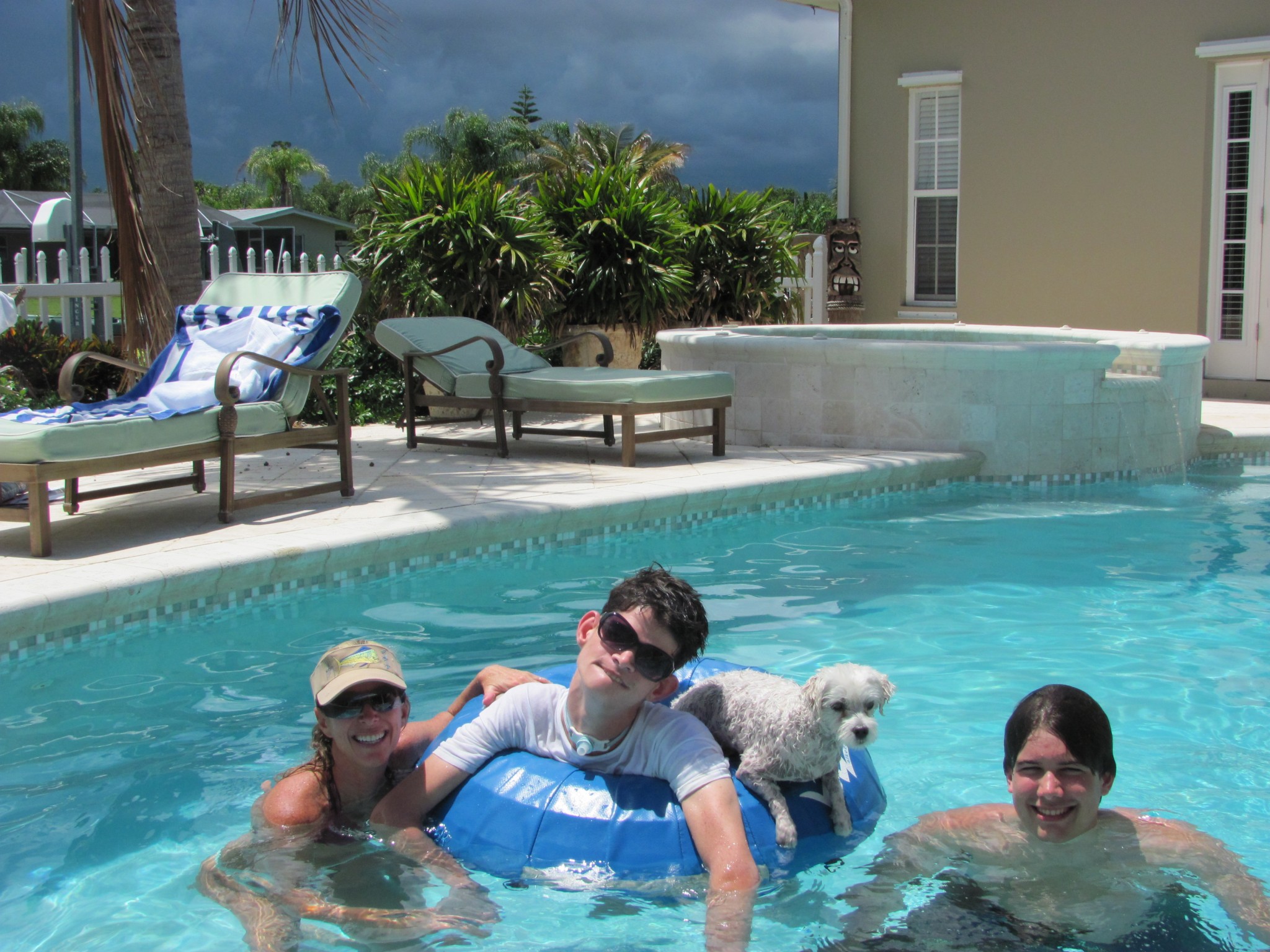 What was to be his room had been the original homes master bedroom and contained a tiny bathroom.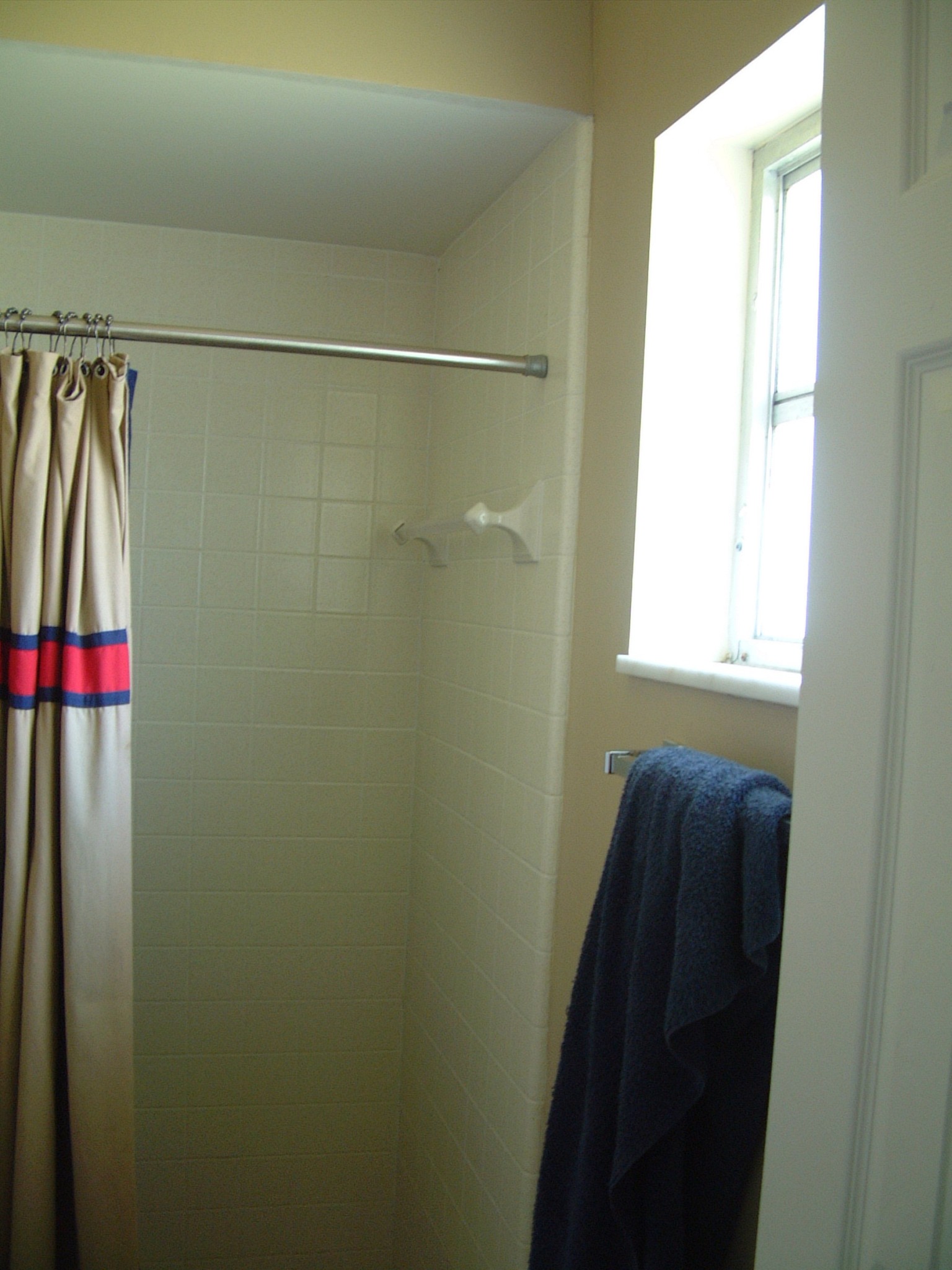 The bathroom was so small I couldn't get much of a picture. The next picture gives you a better idea of location in the room.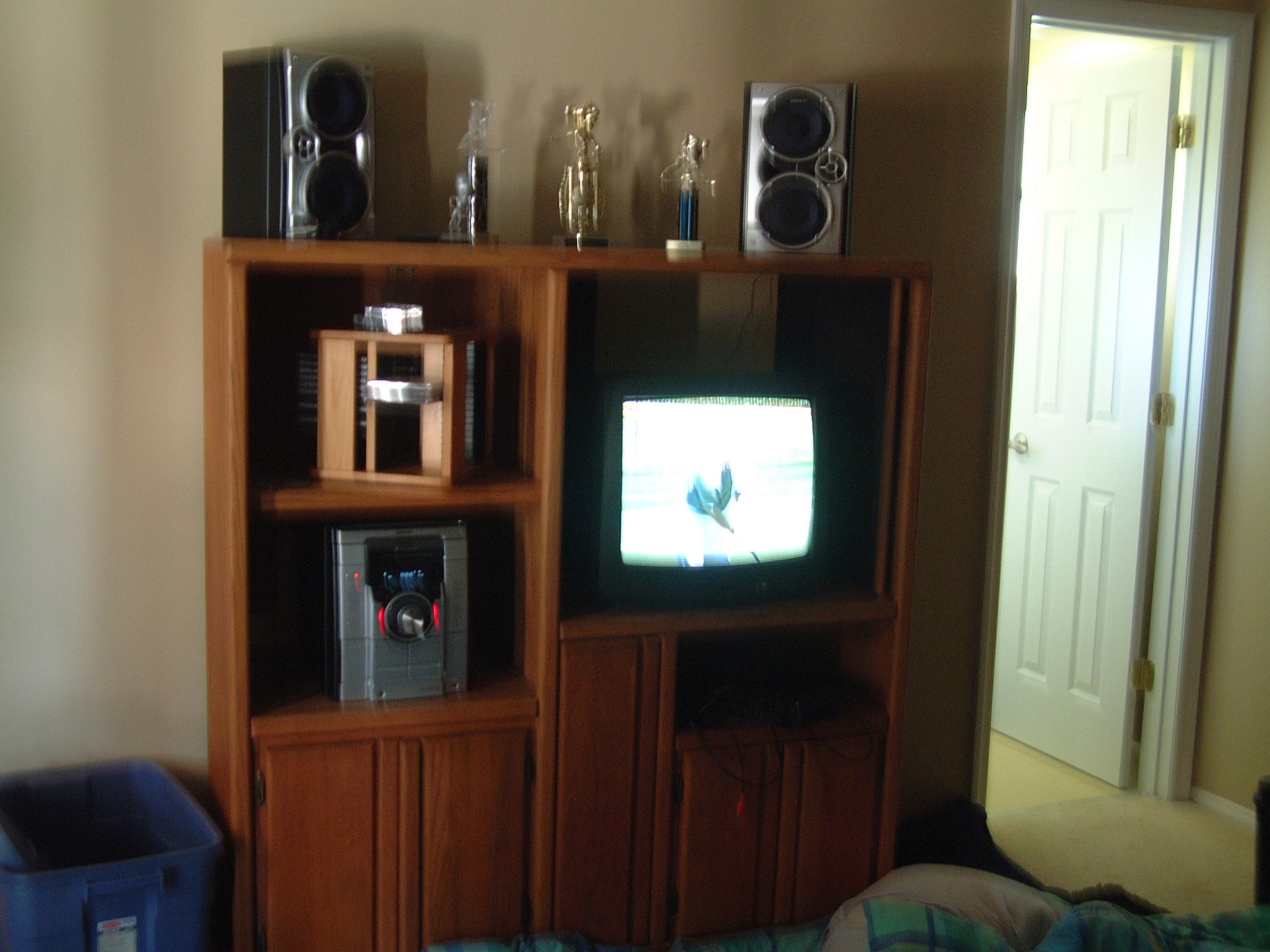 The bath room backed up to a closet which gave me more options to work with. I left the wall that the small entertainment was on and closed off the bathroom door on that side. I took all of the existing closet space and recreated the hall way entering Patrick's new bedroom as seen below. I designed a well organized built-in custom unit, giving more than enough new closet storage.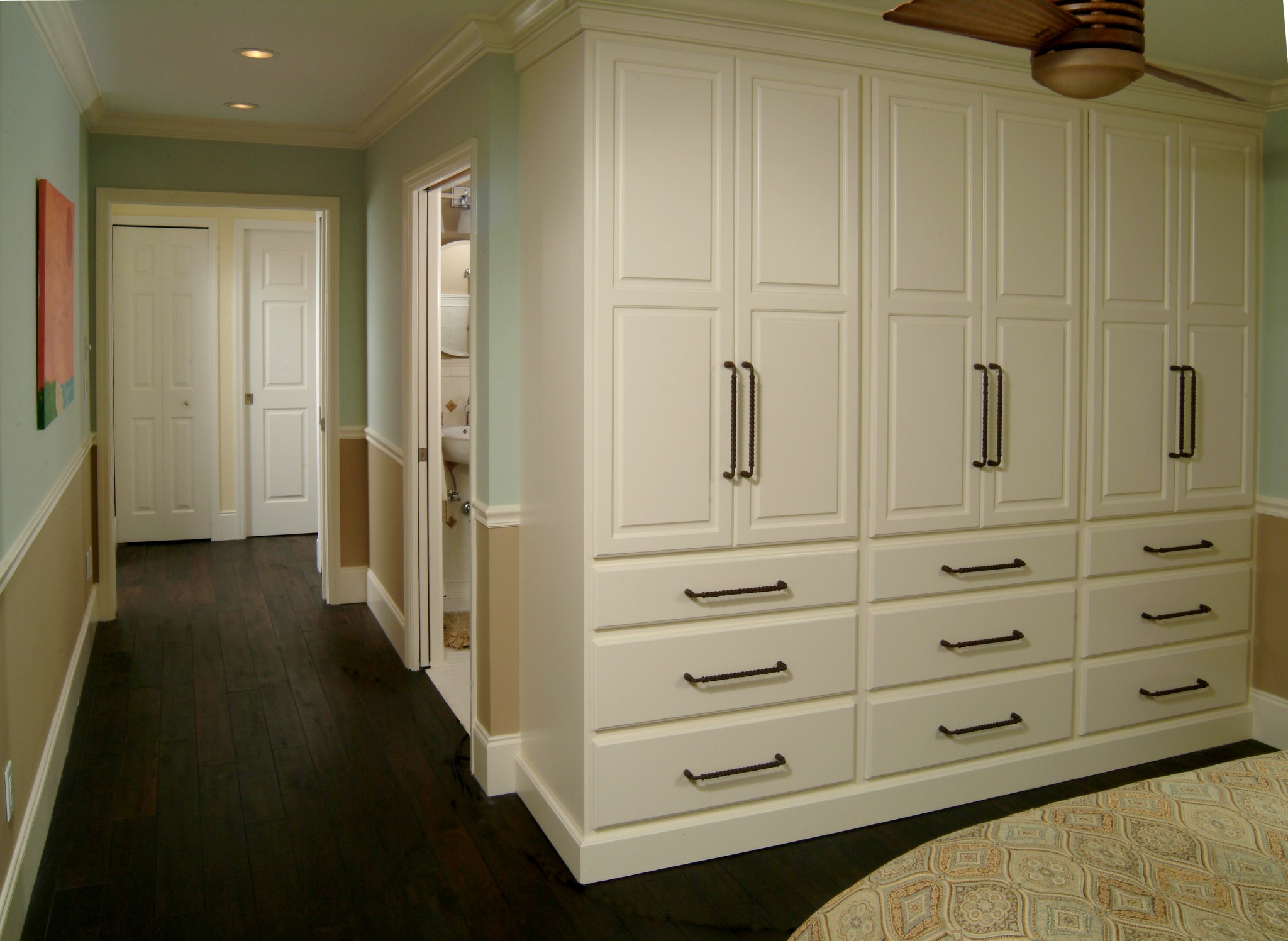 I also designed the doorways using 42-inch pocket doors, allowing room for the wheelchair to turn corners. One of my biggest goals was to create his room to look like any other young man's room, and avoid a geriatric feel.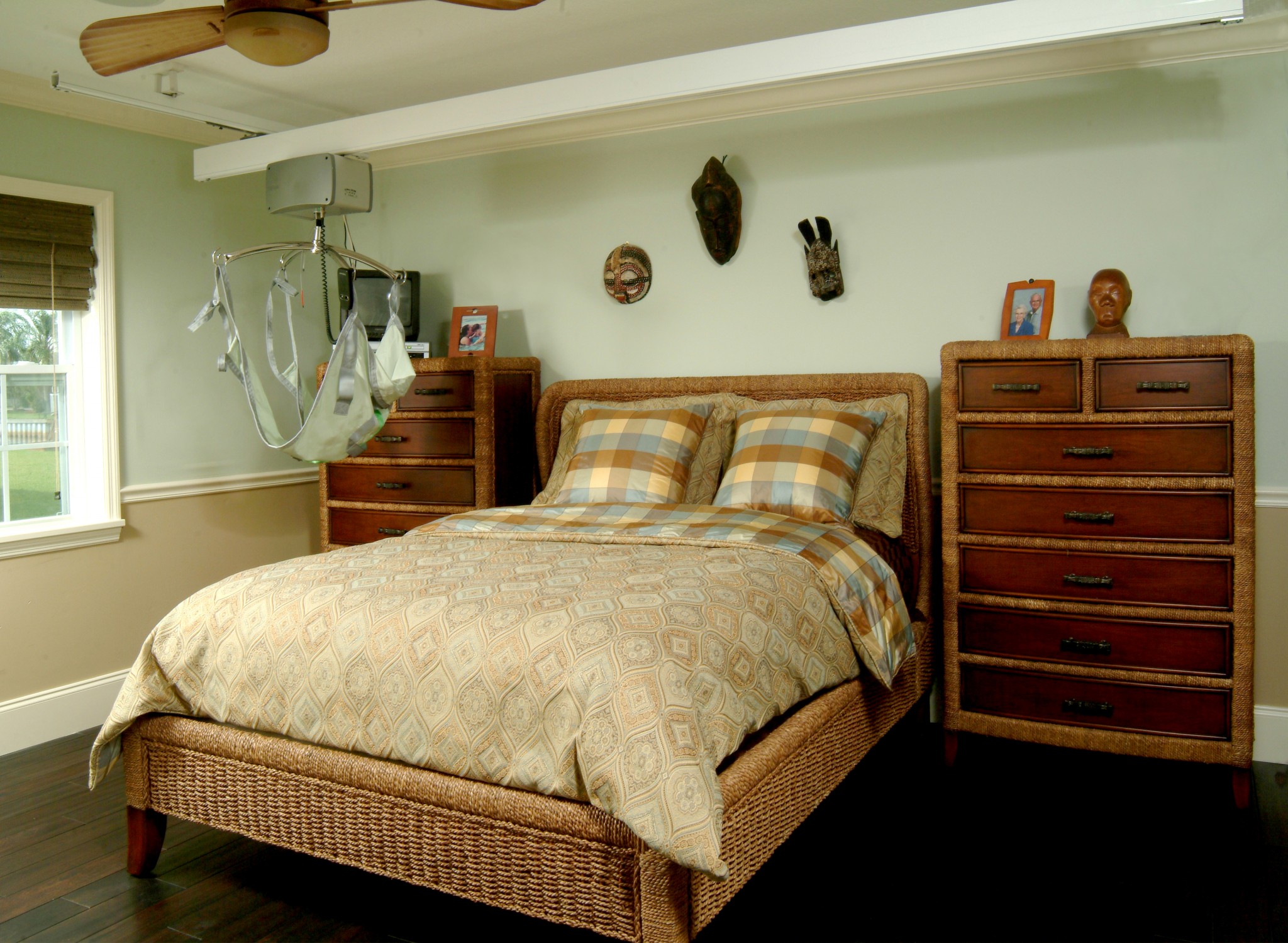 The hand-scraped walnut floors were perfect for the British West Indies feel I was going for. The only shout-out that the design is an adaptive room was the Hoyer lift we installed to transfer Patrick safely.
The bathroom design had to have at least a 60″ radius floor space, for the wheel to roll in and maneuver around comfortably. I designed a roll in shower with a handheld showerhead to make it easy to take care of Patrick's showering needs.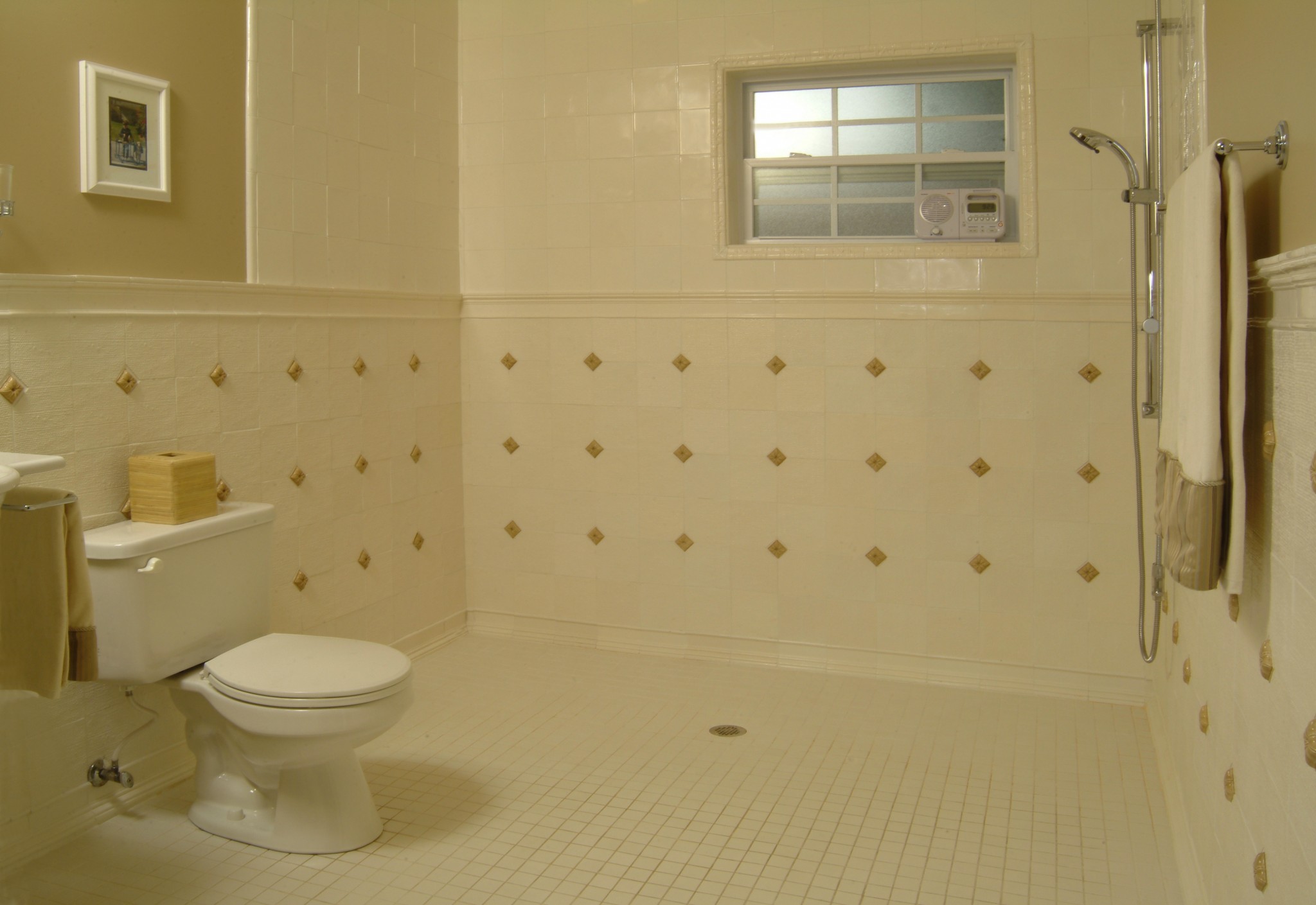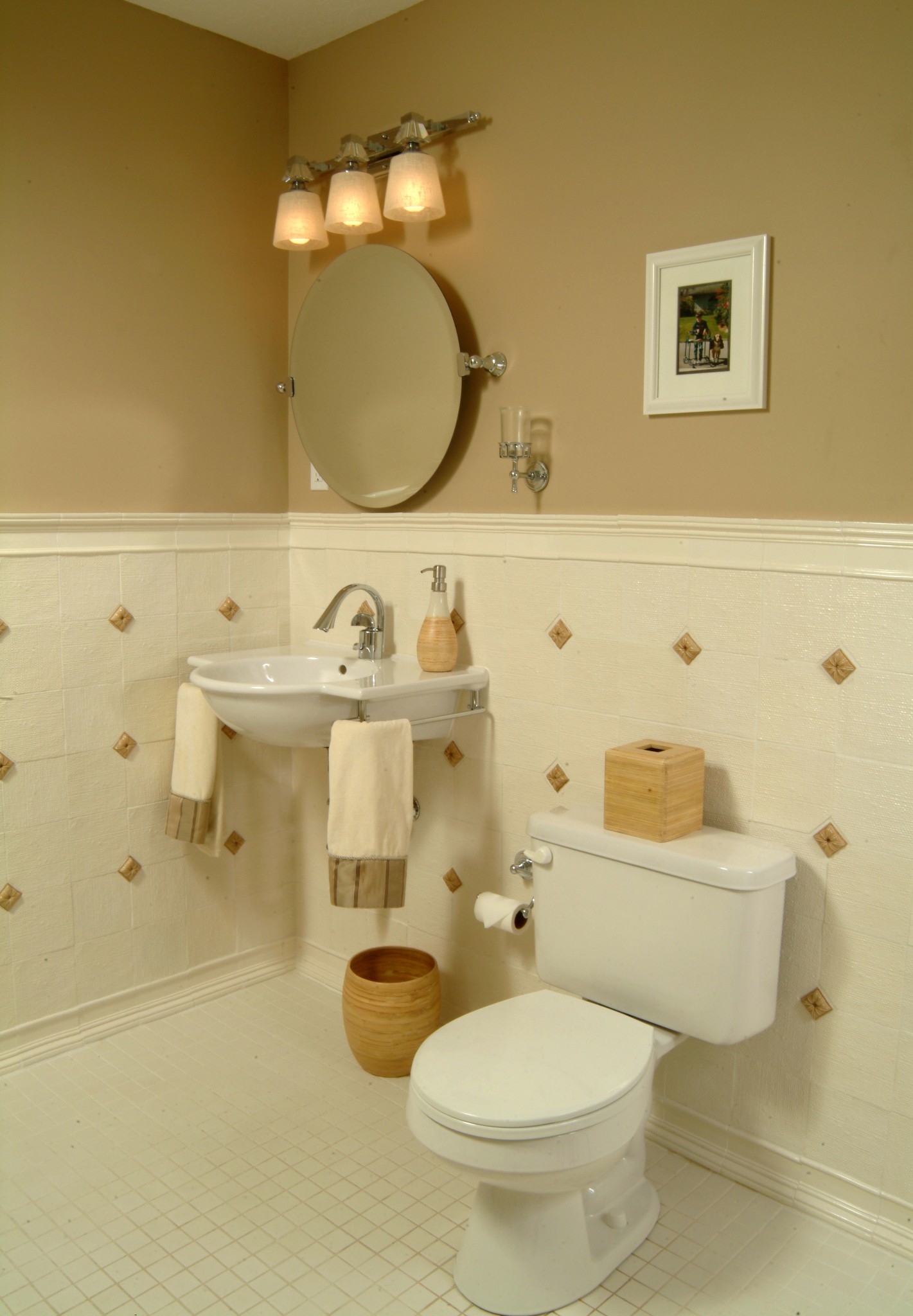 The wall hung vanity and tilt mirror allow Patrick to be in control of simple things like how he wants his hair to look.
Lee and I have never regretted our decision to purchase an old property on the water. It takes time and patience to make it your own but, it is well worth it! Patrick is loving the boating life and we love our Patrick!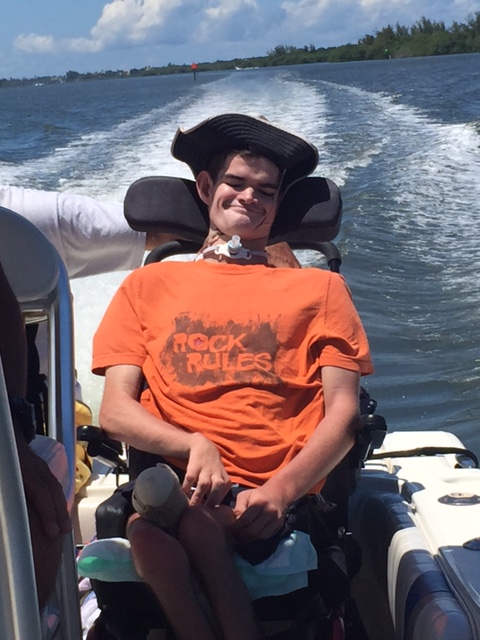 Share This Story, Choose Your Platform!