This is a sponsored post written by me on behalf of FrogTape® for SocialSpark. All opinions are 100% mine.
Being a designer of luxury homes is much like an expectant mother waiting to meet her child. The difference would be being in control of the whole project versus letting Mother Nature take its course. That means, selecting great products for the best outcomes and finding the skilled professionals to implement the design. This post is about selecting the right paint color and the application to bring it all together.
Why is Paint Color Important to a Room Design?
Color has a powerful impact on how we feel. As I tell my homeowners during our interview process, it is important that their home makes them experience comfort. I need to know what colors do that for them and as the professional, it's up to me to balance that color perfectly into the room design. With that said, their color of choice might not necessarily end up on the wall, it might be added in the finishes of the room like the fabrics, etc.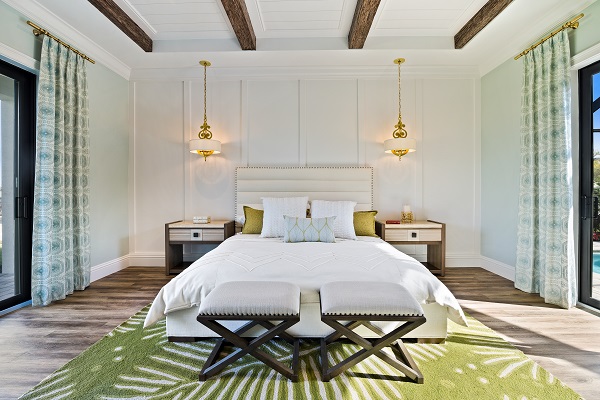 Design by Patricia Davis Brown Designs, LLC.
My Secret to a Perfectly Painted Wall
One of my large projects I work on is designing model homes for a luxury home community which means I have a lot of homes going at once. Sometimes I get a new painter on the project and one surefire way to make sure he does a great paint job is to specify that he use 
FrogTape®
.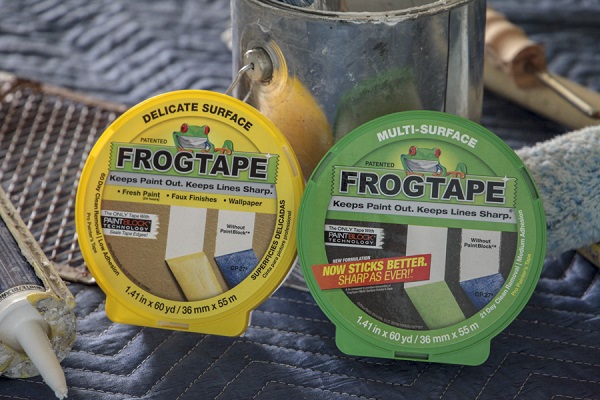 Being a good designer means I need to research products and materials that will guarantee a good outcome. I learned about  FrogTape® attending the International Builders Show and knew I needed to specify it as a requirement that my painting contractors use it and here's why:
All FrogTape® brand painter's tapes are treated with patented PaintBlock® Technology, a super-absorbent polymer that reacts with the water in latex paint and instantly gels to form a micro-barrier that seals the edges of the tape, preventing paint bleed and the need for touch-ups. The results are crisp, clean paint lines the first time.
FrogTape® Delicate Surface Painting Tape is best for use on finished wood, fresh paint (dry to the touch), wallpaper, veneer, laminate, vinyl and drywall (primed only).
FrogTape is the only painting tape treated with patented PaintBlock® Technology.
PaintBlock® Technology reacts with the water in latex paint and instantly gels to form a barrier against paint bleed giving you the sharpest paint lines possible.
Frog Tape's Magic at Work
It is so easy to apply.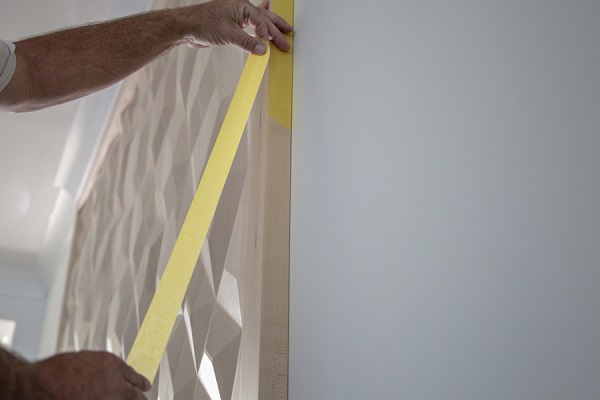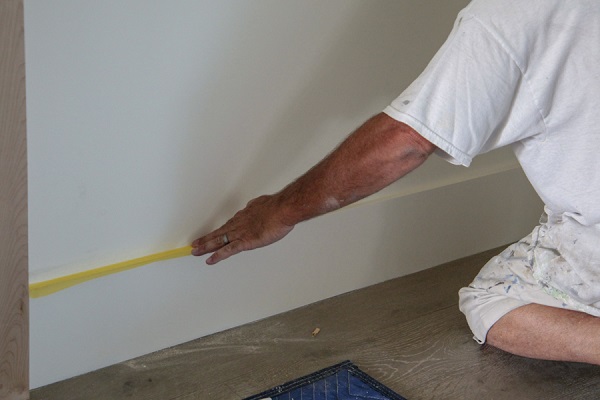 And remove.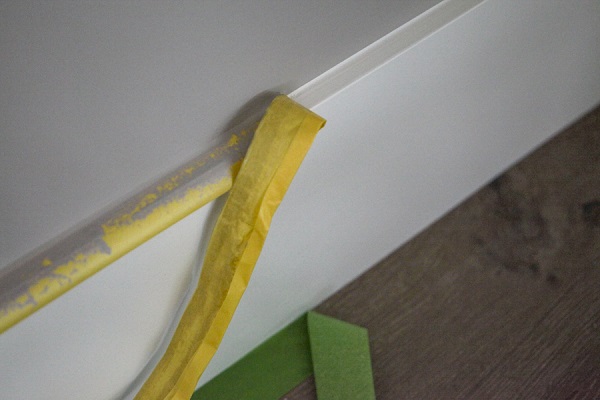 Great Products, Great Outcome!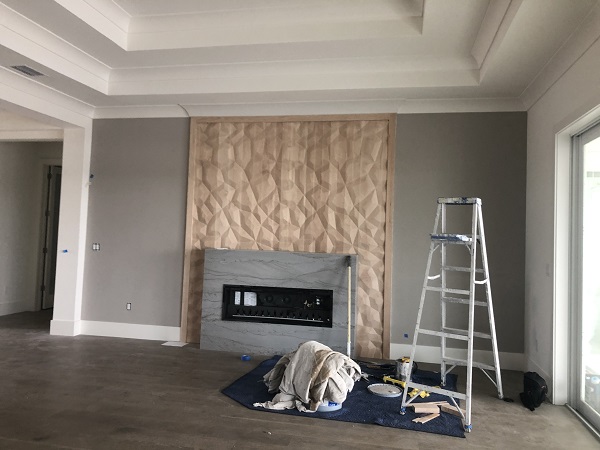 It is so true that it is the finishing touches that make a beautiful design job. I depend on my products, tools, and craftsman to make it happen and that is the perfect formula!
Be sure and leave a comment if you have any questions about making your project run smoother. As a 34 year veteran in the construction/design industry, I have many tricks of the trade to share.
Share This Story, Choose Your Platform!